Challenge yourself and take on one of Hong Kong's highest peaks over Chinese New Year.
"步步高升 — May every step take you higher. May you have a great prospect."
Encouraging you to achieve and strive for more, it's customary to 'climb high and gaze far' over Chinese New Year. With restrictions still in place, and large-scale events cancelled, why not take to the mountains and make the most of nature over the long weekend?
Tai Mo Shan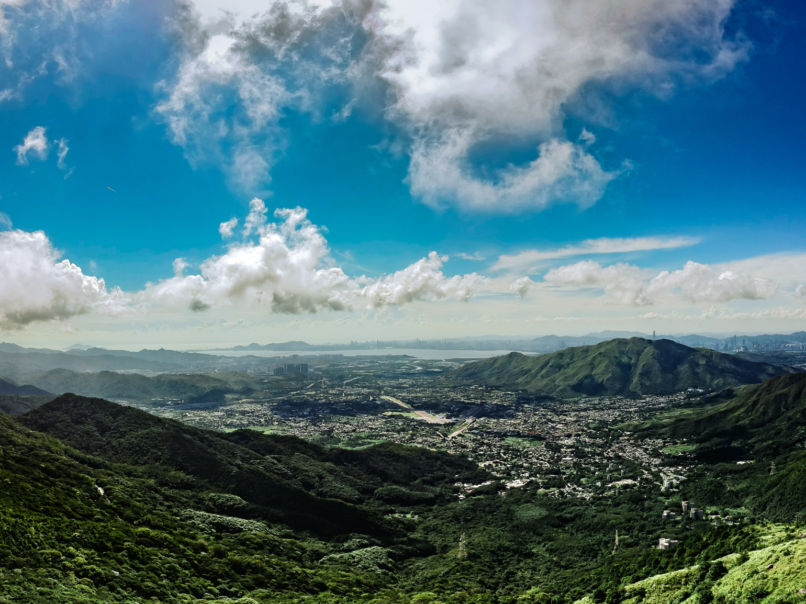 Height: 957 metres above sea level
A mostly ridge-top walk, this five hour hike sitting 957 metres above sea level delivers obvious, undisputed views of Hong Kong. Claiming title to the highest peak in Hong Kong and the tallest coastal peak in Southern China, hikers can be seen to take on the challenge come sunrise or sunset. There are several ways to make it up the mountain, some shorter than others, but for the best views along the mountain, follow MacLehose Trail Stage 8.
To get to your starting mark, take the MTR to Kam Sheung Road station and catch the 64K bus to Ng Tung Chai Bus Stop, where you'll then follow signs to the start of the hike at Ng Tung Chai Village. For an easier option, take a taxi or minibus from Tseun Wan to Cheun Lung, a rural village at the foot of Tai Mo Shan. From there it's an hour's hike to the lookout point via the Rotary Club Park Nature Trail, and a two-hour hike from the highest point of the mountain.
Image courtesy to Wai Siew via Unsplash
Sunset Peak
Height: 869 metres above sea level
Aptly named by the endless slew of Instagram images capturing incredible dusk photographs, Sunset Peak stands tall at 869 metres above sea level. As the third highest peak in Hong Kong, experienced hikers flock here on the weekends to catch a glimpse of its panoramic vistas and unique flora.
Take the MTR to Tung Chung, hail the 3M bus (or a taxi) and start from Pak Kung Au. Make your way along the Lantau Trail toward Sunset Peak and brace yourself for a steep, 2km uphill climb.


Lantau Peak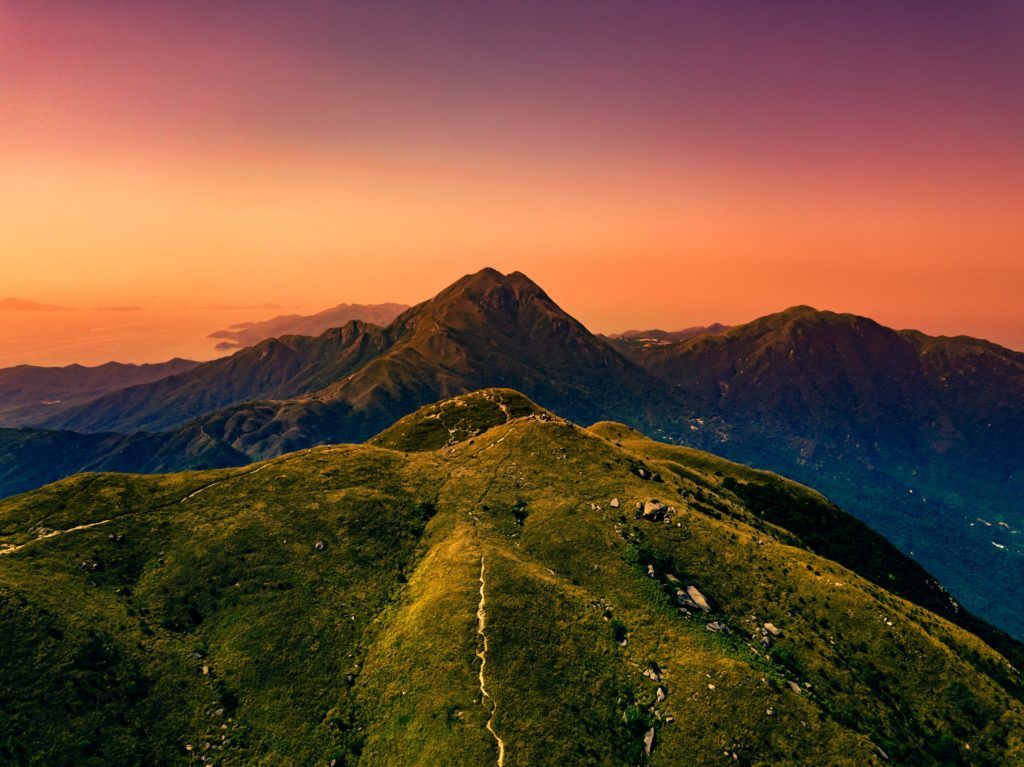 Height: 957 metres above sea level
The second highest summit in Hong Kong, Lantau Peak is a arduous climb full of steep inclines. Famed for its sunrise shots and located alongside Sunset Peak, dedicated hikers often choose continue on and summit both in one go, catching a glimpse of Tian Tan Buddha and the Ngong Ping cable on your way down.
Take the MTR to Tung Chung and like Sunset Peak, you can also start from Pak Kung Au.
Image courtesy of Meckl Antal via Unsplash
Ma On Shan
Height: 702 metres above sea level
Ma On Shan, or 'Horse Saddle Mountain' as it fondly known, is situated in Ma On Shan Country Park, reaching 702 metres above sea level and earning a worthy position amongst the ten highest peaks in Hong Kong. The trek to its summit is strenuous, but like most hikes in Hong Kong, your efforts are rewarded with breathtaking views. The trail takes you past the abandoned Hakka Village, and along Maclehose stage 4 before heading down to Sai Kung town.
Ride the MTR to Ma On Shan station before taking the NR84 bus from On Luk Street, or walk to Ma On Shan campsite and following the signs for Ma On Shan Family Walk.