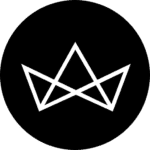 Q&A: Sexologist Sara Tang on improving sexual wellness and how feng shui can help boost intimacy
A guided journey with feng shui designer Theirry Chow and sexologist Sara Tang on the connects between feng shui practices and sexual wellness.
For a city so diverse in cultures and lifestyles, there is a surprising lot of things that still remain taboo in Hong Kong. Take the mystified practice behind feng shui as one. Or another, talks of sexual wellness and self-pleasure. Both a large playing part in many lives, and yet little is spoken of either. Hoping to dispel the clouded myths, sexual lifestyle brand We-Vibe brings the two together in a campaign with popular feng shui designer, Theirry Chow, to spotlight said matters in a renewed light and stir some noise in the otherwise mighty quiet landscape.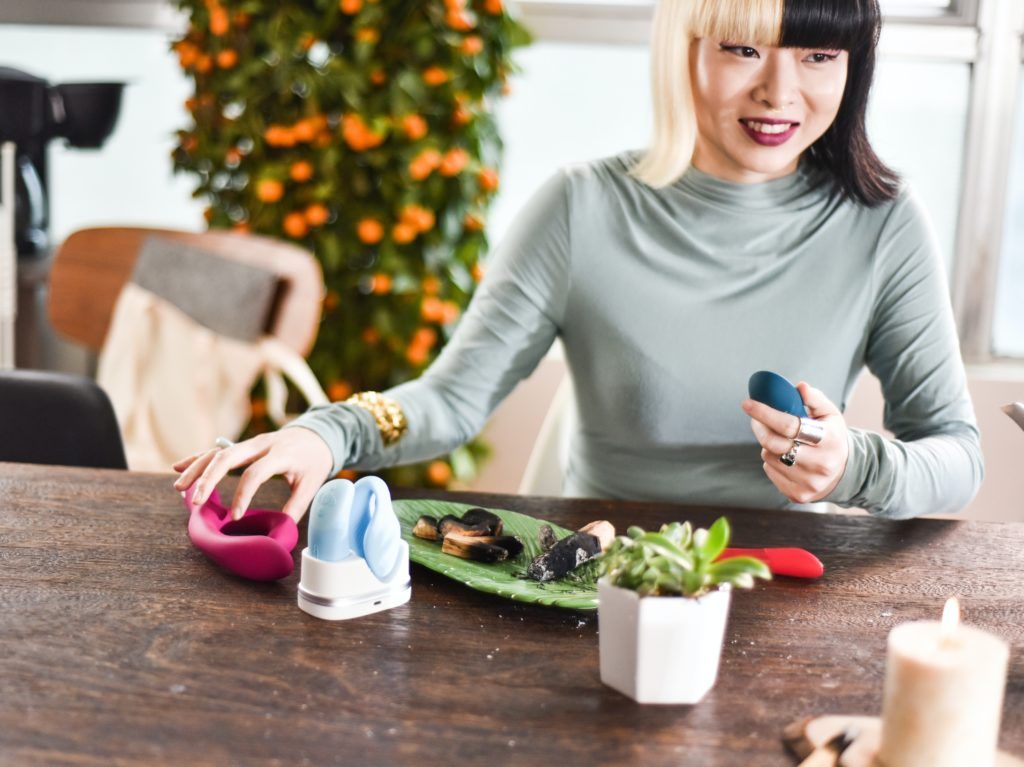 "Both topics, pleasure and feng shui, do share a certain stigma. Pleasure can be a big taboo in Asia, seldom discussed openly. Feng shui is sometimes considered 'superstitious'," Theirry explains. "I want to defend both as important wellness components of our lives, and send a message to Asia and beyond that self-pleasure is not shameful. When combined with feng shui principles, owning sex toys can help us building better energy with our partners in our living spaces." She finishes.
And so you may wonder, how exactly does feng shui share ties to sexual wellness? In many ways, the link between the tradition-riddled, age-old practice of feng shui and modern concept of sexual wellness feels almost ironic. According to Theirry, it's simple: By matching the physical attributes of the products — bright zingy shades and organic shapes — onto the five-element system (earth, metal, water, wood and fire).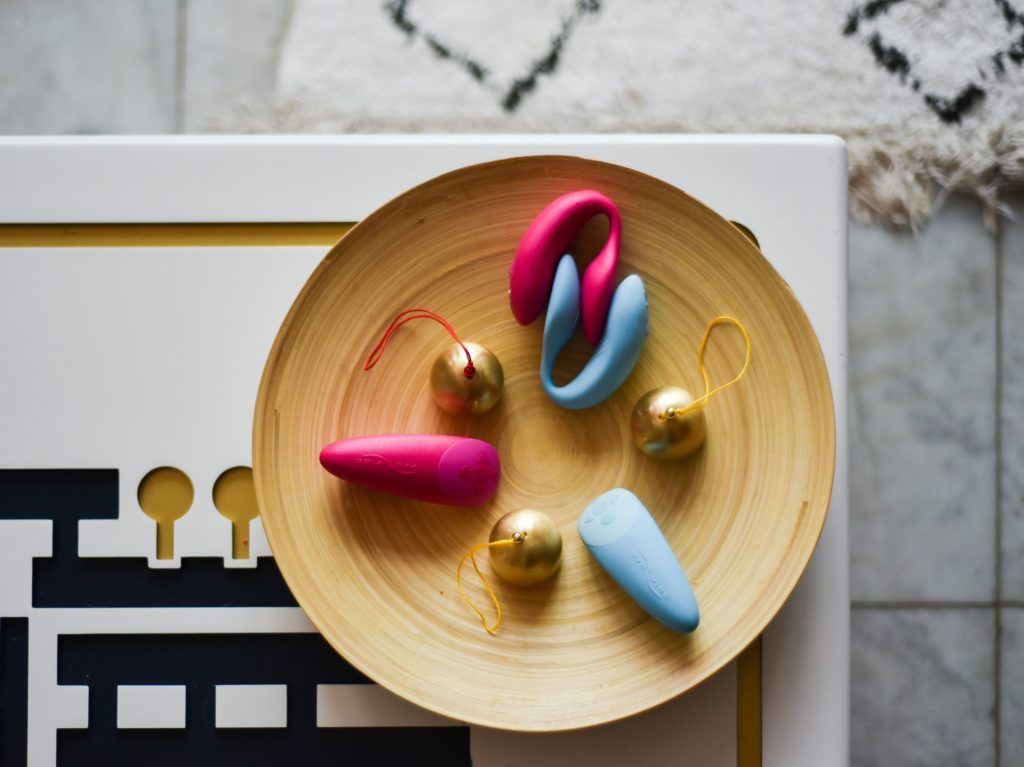 To those with the slightest understanding of feng shui can draw its reference to the awareness of a physical place — the 'direction' of objects, placements and areas in a room. In fact, feng shui also hinges largely on emotion awareness; how a specific alignment is able to help shift moods and mindsets. On a similar wavelength, pleasure products are a large part of sexual wellness, and are helpful in aiding mental health, decreasing stress and improving sleep as a whole. Here, the concept of feng shui flows beyond structural interiors to product design. As Theirry explains, "Sex toy colours and designs can help boost our internal energy as well as the external energies and luck affecting out living space environments."
Aligned to bagua, 'energy maps', typically used by feng shui masters to identify certain auspicious areas in a home or certain 'directions', pleasure products can be adapted to similar concepts: which drawer it's should be kept in, or for the adventurous few, which area in a room it should be used. For 2021, Thierry explains that the No.9 Star is in line at the Northeast direction; a star representative of love, products in red, bright orange and purple can be used to boost romance. Similarly, the water elemental is symbolic of wisdom and emotional connection. Something with a wavy, irregular design, then, may be helpful to strengthen bonds and guide a better energy flow. It's through an open mind to accepting these alignments that can help harness a good, positive energy — external and internally.
Fascinated to understand more on sexual wellness, we turn to Hong Kong-based sexologist, Sara Tang, for some expert insights on the growing discussion in Asia and how to rid away stuffy taboos: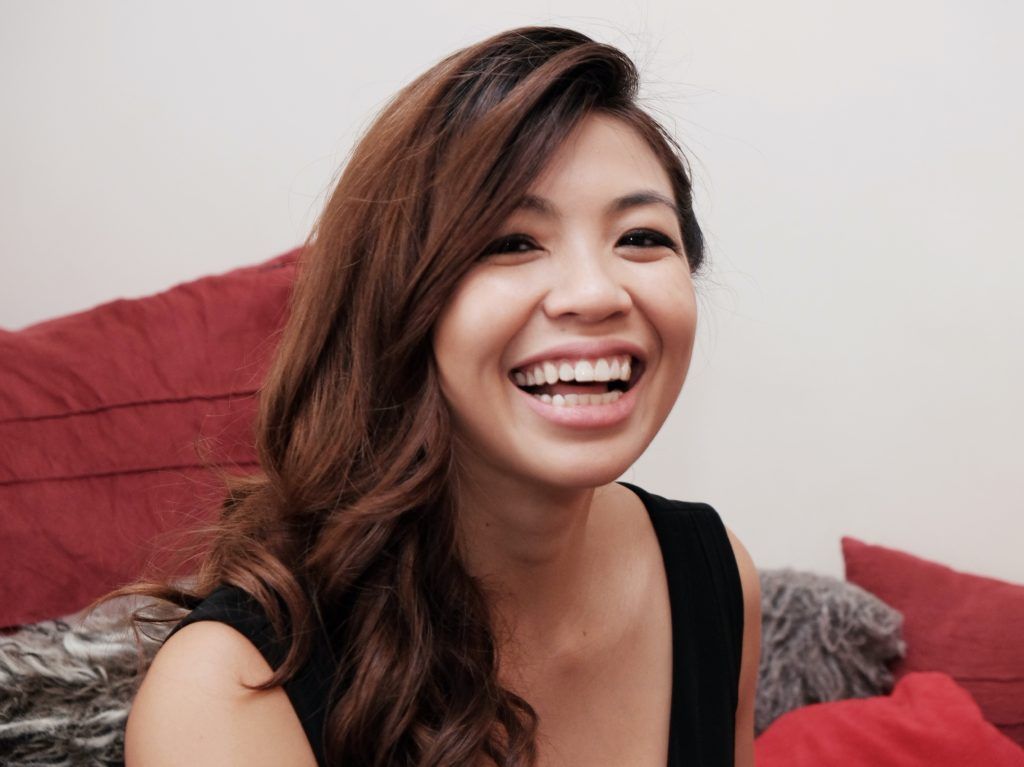 Hi Sara, how are things? How have you kept busy during the pandemic?
Everything's good! Naturally I'm really glad that things are open now and life feels like it is returning to Hong Kong. Two wellness practices that kept me sane during the pandemic were yoga and masturbation – they were really a form of self-care for me!
I kept busy during the pandemic by developing my signature online course called "Talking About Sex Made Easy" – which is designed to take the awkwardness, anxiety and confusion out of talking about sex, and help people gain the skills to have juicier conversations and healthier relationships.
There are many misconceptions surrounding sexual wellness particularly in Asia. How do you think we can break this taboo? Are people becoming more sexually aware?
Most of these misconceptions come from having a terrible sex education and living in a society where sex is considered dirty, shameful and taboo. We can overcome this by first making an intention to become more educated around sex. A good place to start is to consume more sex-positive content like podcasts, books, videos and courses.
The next step is to use what we've learned as a foundation to reflect and re-write our sexual story. This means challenging the beliefs we carry around about our sexuality, and releasing the ones that don't serve us anymore. Often we have inherited sexual scripts from our culture / society that are very deeply engrained, so seeking out the support of someone like a sex coach can be helpful. This takes a lot of inner work, but it is the way to become sexually aware and empowered.
I like to think people in Asia are slowly becoming more sexually aware. Gen Z in particular is known to have more progressive sexual attitudes. We now also have unparalleled access to educational online resources through the Internet, if we know what we're looking for. But sex education is still stuck in the dark ages. It's not even mandatory schools in Hong Kong!
Does sexual wellness help with improving health?
Yes. There is a strong link between sexual pleasure and health and wellness. Orgasms are proven to improve sleep, decrease stress, reduce pain, boost immunity amongst other physical benefits. They also bring a lot of mental health benefits because they trigger the release of feel-good hormones, which can uplift moods, reduce anxiety and also help us feel connected with others.
How do you think feng shui plays a part in popularising messages of sexual wellness?
I love the alignment between feng shui and sexual wellness because they are both about bringing greater harmony, balance and energy to our lives. Feng shui gives us a way to talk about sexual pleasure in a positive light with less of a taboo.
Talking about sex in the context of feng shui also helps to broaden our understanding of sexual pleasure beyond just the act of sex. We can think about sexual pleasure as a more integrated, holistic wellness concept. It's about connecting with your own life source or erotic energy, knowing your body, feeling good, enjoying intimacy and having more harmonious relationships.
What are three most common advice you have given for anyone exploring their sexual wellness?
Avoid being goal-oriented when it comes to sexual pleasure. Sex doesn't have to end in intercourse, or with an orgasm, for it to be pleasurable. Explore the different ways to connect with your sexual energy and enjoy the entire sexual experience – from kissing, fantasising, erotic dancing etc. Let sexual pleasure be about the journey, not the destination.
Get out of your head and focus on what's going on in your body. Be mindful about how sexual pleasure feels in your body, and what turns you on. Make the conscious decision to stay engaged and be present in your sexual encounters without being carried away by distracting thoughts or your to-do list.
Change up your sexual pleasure routine regularly. Many of us tend to fall into a routine with sex or masturbation and simply find the fastest way to orgasm possible. Pleasure shouldn't be rushed, nor should it feel like a routine. Be creative – try edging, new sex toys, new feng shui friendly positions in your home etc. This variety will keep things interesting and give you something to look forward to.
How can we continue the conversation on sexual wellness?
On an individual level, I think owning what feels good for you and making your sexuality a priority every day is an important step to feeling sexually empowered. Stop making sex something that falls to the bottom of the "to do list" and make it a daily intention to nurture your sexual energy.
Also, the more we normalize the conversations we have around sex, and become open about talking about sexual pleasure, the less taboo it becomes as a topic of discussion and the more empowered we will feel.
What's next for you? Any upcoming projects you're excited to share?
I have been releasing new episodes of the Better in Bed podcast so do check that out and subscribe. I also intend to launch the "Talking About Sex Made Easy" online course later this year, and people who are interested can sign up for the early bird waitlist here.