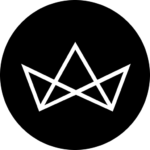 27 Questions: Billy Ha, Marketing Manager at Shangri-La Group, and hobbyist photographer for BMW
Hong Kong is a place brimming with talented and intriguing people. In each series of 27 Questions, we get up close and personal with the city's notable personalities, learning about their whims, aversions, pivotal life moments, and hopes and dreams — all in roughly the same duration it takes to sit through a two-minute speed date.
Well-known in the world of hospitality in Hong Kong, Billy Ha currently hails as Marketing Manager at Shangri-La Group, working for the F&B side of the hotel giant's four properties in the city. Although well-versed in statistics and promotions, Ha is a man of many traits. Self-taught in photography, Billy Ha recently took his camera (and a few cars!) for a spin to capture the anticipated launch of global motor guild, BMW's newest models: THE 4 Coupé, THE 6 Gran Turismo and THE M8 in Hong Kong.
Billy Ha's hard working attitude and refusal to "never settle" has not only lead him to shoot for one of the most recognised car brands in the world, but earned him an ever-growing Instagram following that reflects his passion for photography and ability to express himself through a lens. Intrigued to know more, we caught up with him on everything from his unconditional love of driving, to the lessons he has learnt in life. Read on to find out more about this emerging local photographer.
Name: Billy Ha
Age: 38
Neighbourhood: To Kwa Wan
Occupation: F&B Marketing Manager at Shangri-La Group, and hobbyist photographer 
1. What is your life motto?
"Never Settle."
2. What do you keep in your glove box?
A pair of low tint shades, lotion, and a flashlight.
3. What was your first job?
I worked part-time back in college at a boba café where I cooked and made drinks; but my first full-time job was a marketing gig for a new, local organic supermarket in California.
4. What is your drink of choice?
A Negroni.

5. If you could take a road trip anywhere in the world, where would it be and why?

Australia! I enjoy observing wildlife, but the big open roads, comfort Aussie food and gorgeous weather make for an ideal road trip.
6. How old were you when you passed your driving test? When was the last time you drove a car?
I was 18 years old, and the last time I drove would have only been last weekend.
7. Are you a morning person or a night owl?

I am more of a night owl, but I have been trying to adopt more of a morning routine — it isn't too bad.
8. Which phone app do you think more people should know about?

Call Defender –- spam calls are so annoying.
9. Favourite driving route in Hong Kong?
Kowloon — Fei Ngor Shan — Sai Kung or, from Kowloon side to Kennedy Town.
10. What is your biggest guilty pleasure?

I never feel guilty when I enjoy something, but I do make up for it by working hard in other areas once I decide to go for it.
11. What is your typical Sunday like?
Usually a slow start with a medium dark cuppa and a quick brunch (with bubbles!). Or I like to explore the city with my camera, and drive around the countryside. An evening of Netflix wraps up the day nicely!
12. Which moment in your life would you most like to relive?
I guess I would have to say my college years. I have a lot of regrets and there are many things that I wish I could have done better.
13. Which BMW model most reflects your personality?
THE 4 Coupé. It's stylish and catches attention!
14. Where do you go when you want to be alone?
I either take myself to my room or get in my car and drive with no particular destination in mind.
15. Who is the best teacher you've ever had, what is one important lesson that they taught you?
Raphael Duntoye of LPM Restaurants — I enjoyed the grown up talks we had. He never treated me as a kid, or someone of lower social ranking. In a nut shell, Raphael taught me to always be humble, listen, understand and analyse a situation before opening my mouth.
16. How many countries have you been to?
Eight or ten? I guess I don't travel enough!
17. What's the best or worst career advice you've ever received?
Best: "Research before you ask"; worst: "Just listen to me and do it!"
18. Start your life again at age 15 with all the knowledge you have now, or fast forward 10 years?
The first option, haha!
19. If you could snap your fingers and fix one thing about the world, what would it be?
I would erase hatred. As human beings we should put more effort into building a better life and a better eco-system, rather than waste our efforts on weapons and defense.
20. Tell us about your most memorable road trip/driving experience
The time I drove up to San Francisco! The trip started off rough — the roads around Southern California aren't maintained too well — plenty of potholes and cracks, but then we ended up in beautiful country side and green woods. The air was crisp and streets were clean as we approached San Fransisco. I guess we all prefer a smooth ride and pretty scenery! The buildings were beautiful and full of character.
21. What's the scariest thing you've ever done, and why?
… crashing a bike?
One day I decided to test how fast my neighbour's moped could go. I rolled downhill and throttled it, forgetting the stop sign at the end of the block. I freaked out and locked the rear break, which then tossed me off the bike. I was lucky to get away with only scrapes on my palms and knees.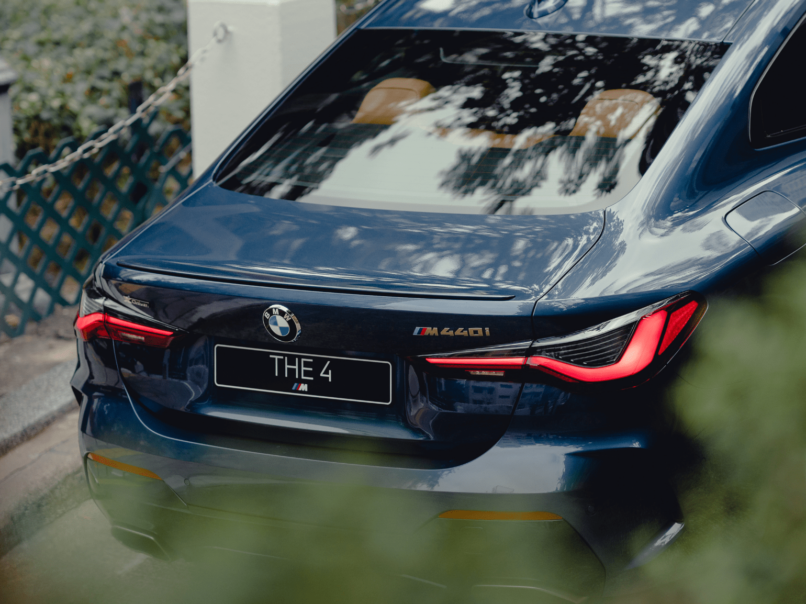 22. Drivers seat or passenger seat?
The driver, always!
23. How did you first get in to photography? Has it always been a hobby of yours?
Roughly five years ago I was told that I would never be able to take a good picture, even with a good camera. So, to reiterate my life motto, I decided to buy a camera and read all the articles that I could find online in order to train myself in photography. It has been a joy ever since, and it takes my mind off of everything else.
24. Top 3 songs on your road trip playlist
I normally just search for artists on my Spotify, but anything from Jay Chou, Tyga or Macklemore.
25. Tell us – why are you known as Mr. SPOON?!
'Spoon corner' is one of the trickiest turns to tackle on the Suzuka International Racing Course in Japan. A racing team was born and named after it –- Spoon Sports — and its philosophy is to see "driving beyond speed". Essentially, there is more to a driving experience — it should bring up emotion. I quite enjoyed this mentality and unique to approach things, it's all about balance in order to achieve the best result in the long run.
26. What does photography means to you?
It is a form of expression.
27. Tell us about your photography style. Have you always seen things from a different perspective? What do you love most about telling stories from behind a lens?
When I was first learning, I studied the work of famous artists. I then tried to find angles that have not been done before, and push myself harder. Photography is sophisticated and doesn't need lengthy introductions, but it requires me to always be present and capture moments that may not repeat.