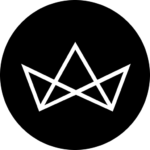 Bold and brilliant: BMW continues to turn heads with the launch of its brand new THE 4 Coupé in Hong Kong
Living in Hong Kong, it's not as simple as going out 'on the open road.' We're met with narrow turns, tight car parking spaces and bumper-to-bumper traffic. So when it comes to cars, we have to find ways to redefine the core of driving pleasure — and BMW's brand new THE 4 Coupé, does just that.
The hero series stems from 90 years of tradition. Known for its midsize, luxury driving experience, the Coupé has an irresistible allure. The revamped, second-generation THE 4 Coupé boasts features that are making waves in the automotive industry, raising the benchmark with moves so typically exciting for BMW. Here's what we can expect…
The essence of BMW's THE 4 Coupé
In a combination of beauty and high performance, THE 4 Coupé combines classic and modern sculpture in its aesthetic. The hallmark on everyone's lips — THE 4 Coupé's large, vertically emphasised kidney grill — exudes an air of prominence and attraction, tracing as far back as the BMW 328 Coupé coveted in the 1930s, and its stylistic cues extend through time to the classic BMW 3.0 CS Coupé of the 1970s. Daring and imaginative, the vehicle's external appearance and trademark details take THE 4 Coupé's sporty nature to new heights. The bonnet of the car contours to its shape, complete with a fresh set of LED headlights that are focused, daring, and the centre of attention; and its new slender, streamlined silhouette boasts classic BMW elements like its short overhangs and lengthened wheelbase. Akin to the style of THE 8 Coupé, the 4's reduced height helps it to exude sportiness from every angle.
BMW's THE 4 Coupé is bigger: a massive 128mm longer and 27mm wider than before. BMW has stretched the wheelbase by 41mm — for a spacious rear row interior comparable to that of the 3 Saloon– but the tracks are wider too, 18mm up front and 28mm out back. The new dimension gives the car a punchier stance and enhanced driving stability and excellent handling. With a choice of four unique models (BMW 420iA Coupé, BMW 420iA Coupé M Sport, BMW 430iA Coupé M Sport and BMW M440iA xDrive Coupé), and available
in four new body finishes, inject colour into your day-to-day with its bold Arctic Race Blue, Sanremo Green, and Portiamao Blue metallics to turn heads wherever you go.
Luxe interiors
The interior of the four-seated BMW THE 4 Coupé is, as expected, premium. Meticulously curated to chauffeur its passengers in luxury, it has a three-zone automatic climate control, acoustic glass for the windscreen and electric glass roof (extended 24mm from its predecessor), and individual seats for two passengers in the rear row, expertly designed so that both driver and passenger can reside in ultimate comfort. Those preferring a sportier interior can opt for the M sport seats in the front, as well as M-specific upholstery and M emblem on the headrest.
An innovative driving experience
The aesthetic of BMW's THE 4 Coupé is something to marvel at, but the user experience? Impeccable.
Its driver-focused cockpit features the newly introduced 'BMW Live Cockpit Professional,' technology that includes a 12.3-inch instrument and 10.25-inch central touchscreen display. The BMW iDrive 7.0 is also equipped with BMW's signature Intelligent Personal Assistant, whereby the driver can take complete control of THE 4 Coupé — multimedia entertainment, temperature settings, navigation, you name it — in one swift voice command. Its beautifully designed interior and luxury amenities are also synonymous with its safety standard. If you're concerned about those hard to squeeze in parking spaces or the unpredictability of drivers on busy Hong Kong highways, its series of assistance tools, such as the Approach Control and Person Warning, City Break Function, Rear Collision Prevention, and Lane Change Warning systems ensure that all journeys are always enjoyable, and above all, safe.
Unparalleled performance and sharp handling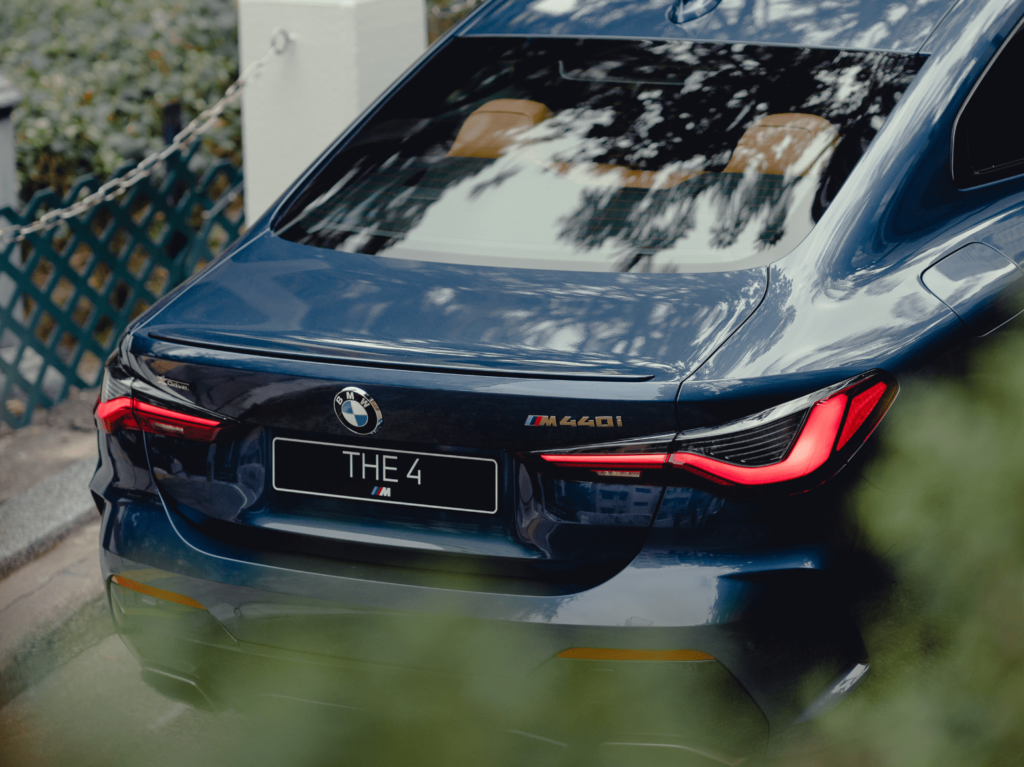 Driving should be an experience, never a chore, and BMW's longstanding commitment to this is clear in the all-new BMW THE 4 Coupé series. From its structure and suspension, to its shock absorbent and reinforced anti-roll bars for more precise and sensitive feedback, each trip — whether it be a drive out in Sai Kung or a quick trip to the shops — is pleasurable. Furthermore, THE 4 Coupé is the first in its class to have its doors, engine lid and front wings made from aluminum, resulting in a shed of 20kg, a stiffer chassis, unparalleled agility and handling for drivers. And for the first time, the M440iA xDrive is available to buy in Hong Kong, which tallies to four model variants of THE 4 Coupé on our home turf.
While the BMW 420iA Coupé and 420iA Coupé M Sport are equipped with a 2.0-litre BMW TwinPower Turbo in-line four-cylinder engine (capable of outputting a maximum of 184hp and unleashing 300Nm torque at merely 1,350rpm!) the xDrive comes with a BMW M TwinPower Turbo in-line six-cylinder engine that can deliver 374hp/5,500-6,500rpm, peak torque of 500Nm/1,900-5,000rpm, and sprints from rest to 100km/h in only 4.5 seconds! And thanks to its new 48V mild hybrid technology, it also includes an auto start/stop function with less vibration, resulting in a smoother, more satisfying ride. With its unique characteristics and avant-garde design, this exciting model in THE 4 Coupé series is the perfect option for those looking for a unique model; regardless of preference however; THE 4 Coupé is turning heads all over Hong Kong.
'Even Beyond – Beyond Perspectives' Photo Contest
Looking to get up close and personal before the big purchase? BMW is additionally hosting a photography competition that sees you in with the chance to win ten-thousand Hong Kong dollars worth of prizes — ten-thousand Hong Kong dollars worth of prizes — including a SONY VLOG Camera ZV-1, SONY camera gift vouchers and BMW Lifestyle gift vouchers . Perfect for those wanting to get familiar with all the features of the BMW Coupé. More details here.
The BMW 420iA Coupé M Sport Edition series is priced starting from HK$509,000 (for early birds!). For more information, contact your local BMW dealership, or attend BMW Encounters — available to preview at the BMW Concessionaires showroom between 29 January and 21 February to see the car in action for yourself.
BMW Hong Kong, G/F, Everbright Centre, 108 Gloucester Road, Wan Chai, Hong Kong +852 3129 9010