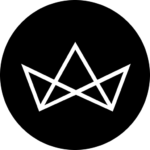 Chaumet celebrates Empress Joséphine's incredible taste with new stackable jewellery collection
One of the first Parisian jewellers to settle on the legendary Place Vendôme, Chaumet has been creating high jewellery pieces for an elite clientele since 1780, and is credited for bringing splendour and power to the French Empire in the 18th century when founder Marie-Étienne Nitot made his mark as Napoleon I's official jeweller. As impressive as that was, however, it was actually his wife Joséphine, the first Empress of the French, who went on to become the house's most treasured muse throughout the centuries.
As a trendsetter and woman of incredible style, Joséphine often drew inspirations from the colourful nature and liberating happiness she recalled from her childhood on the Caribbean island of Martinique. To keep the memories alive, she would commission the best couturiers and designers of the time to transform these elements into dresses and jewellery, all dazzling in an array of delightful hues reminiscing the subtle tones of a rose or an orchid, the freshness of an hydrangea, the celestial blue of an agapanthus and more. She also reinvented the codes of fashion and taste, and introduced a new way of accessorising by layering and stacking her jewellery — from necklaces to rings, brooches, earrings, châtelaines and hair ornaments — adorned with pearls and diamonds as well as other materials and motifs.
To honour Joséphine and her exquisitely modernist taste and whimsical spirit, Chaumet has launched a playful and elegant series of stackable rings, earrings and necklaces titled Joséphine Aigrette. Crafted from white gold or pink gold, these creations all feature the iconic Joséphine collection's signature tiara shape, and come with a number of design variations set with sparkling diamonds, enchanting pearls and a pearl-shaped central stone, which you can mix and match according to your own style.
Interested to create your own set of stackable rings but not sure where to start? Why not begin by choosing from the array of colourful gems? If you're feeling rather indecisive, Chaumet has prepared a Make It Yours virtual ring builder, which you can easily access online to play with as many combinations as you please, until you find the one that you desire that most.
From the energising citrine to the passionate rhodolite garnet, refreshing peridot, the soul-calming aquamarine and the mysterious amethyst — there is simply something for everyone, each dazzling in a colour that holds its own special meaning. Scroll down below as we take a closer look at these elegant jewels.
The Energiser
Like a warm ray of sunshine, the orange citrine is often associated with endurance, success and prosperity, and will offer your spirit an energising boost of power, especially in the creative and intellectual front. We adore this playful combination of the orange citrine Joséphine Aigrette ring in white gold, paired with a single diamond band from the collection in rose gold.
The Mysterious
In ancient times, it was believed that amethyst could offer the wearer a clear and quick-witted mind. Whether such power truly exists, we're still mesmerised by the extravagant and mysterious vibe the colour brings. With such a captivating hue that can enhance almost every colour in your wardrobe, all you need to do is touch it up by pairing the amethyst Joséphine Aigrette ring with a diamond band with Akoya pearls for an extra boost of opulence.
The Protector
While red is a celebration of confidence and courage, garnets in this strong hue are believed to come with protective abilities that can ward their owners from the worst nightmares, making it the perfect stone for those who wish to promote self-empowerment and harness your inner strength. Such passionate colour shines most brilliantly on its own, whether it's on a ring, a pendant, or on earrings.
The Nurturer
This refreshing lime-green hue symbolises well-being and vitality, which celebrates all the precious gifts Mother Nature brings. As a colour of nature, this nurturing tone will match with every shade under the sun, so feel free to style this peridot Joséphine Aigrette ring with a double band in both white and rose gold for a playful pairing.
The Healer
Often associated with the sea for obvious reasons, aquamarine — whether it's the stone or the light-blue hue — promotes depth and stability, and is believed to offer healing effects for both the mind and the body. Double the soul-soothing qualities by wearing the aquamarine Joséphine Aigrette ring on one finger and the peridot version on the next; alternatively, stack it on top of a white gold band with Akoya pearls for a boost of elegance and grace.
Chaumet, Shop 2022-23, Elements mall, 1 Austin Road West, West Kowloon, Hong Kong, +852 2196 8668