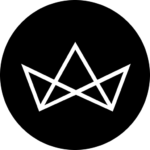 Indulge in three new whisky pairings at Michelin-starred Ah Yat Harbour View Restaurant
Hong Kong has no shortage of whisky lovers, and therefore no dearth of fantastic whiskies to be discovered, sipped, swilled and paired with the city's equally dizzying choice of cuisines. If you're looking for a sumptuous tasting session with a view, look no further than Ah Yat Harbour View Restaurant, which has just paired up with Diageo for the perfect treat for discerning whisky lovers. Aside from being known for its views of Victoria Harbour, the celebrated Tsim Sha Tsui restaurant is also a one-Michelin-starred venue that specialises in dim sum, abalone, almond tea and other Guangdong classics.
The new Ah Yat Cuisine x Prestige Whisky Pairing features a flight of three whiskies coupled with three mouth watering bites that bring out the unique character of each dram.
Johnnie Walker Blue Label, known as the esteemed blend made from some of Scotland's rarest and most exceptional casks, not only has the air of exquisiteness resulting from selecting only one out of every ten thousand casks to make the mark — it has a wonderfully rounded character, with hints of roasted coffee beans, brown sugar, almond milk and subtle leather and smoke. This delicate flavour profile pairs with marinated foie gras and chilled lobster slices, to interplay with the blend of unctuous, savoury-sweet silkiness on the tongue. This particular pairing made an earlier appearance at a sumptuous occasion at the Rougie Party at the Capella Hotel in Singapore — showcasing a marriage between Chinese and Western cuisine made for epicurean tastebuds.
Next in line is the Mortlach Single Malt Whisky. The name is synonymous with grit, resilience and precision, as a result of its distillery pioneering the one-of-a-kind 2.81-times distillation technique since it was established in 1896. The resulting product is smooth, meaty and retains a rich body, perfectly paired at Ah Yat with smoked Spanish Iberian pork belly, here pan-fried after being delicately smoked with Chinese tea leaves. Playing off of the peat and umami of the 12 year old expression, the complex body of the Iberico pork itself is magnified for a gorgeous tasting experience.
Finally, Talisker whisky's 10 year old single malt rounds off the flight. As the only distillery on the Isle of Skye, the whisky captures the coastal terroir in every bottle with its salty, seabreeze character. As such, pairing Talisker with fresh oysters on the half shell is often a match made in heaven. Here at Ah Yat, Talisker 10 Year Old is paired with fresh French oysters.
The new 'Ah Yat Cuisine x Prestige Whisky Pairing' menu, priced at HK$298 is available from now until 31 March, 2020, with a daily limited quota.
Ah Yat Harbour View Restaurant, 29/F, iSquare, 63 Nathan Road, Tsim Sha Tsui, Hong Kong, +852 2328 0983