For the ultimate send-off to one long, trying year (not to mention a rousing welcome to new beginnings), we're much more in the market for a refined glass that melds comforting, festive spiced fruit notes with a much-needed kick.
Turning our gaze towards the more exalted end of the Hennessy portfolio, it totally encapsulates the steadfast know-how of Cognac-making passed on for over a quarter of a thousand years. For the ultra-discerning, of course we're talking about Paradis Impérial and Richard Hennessy.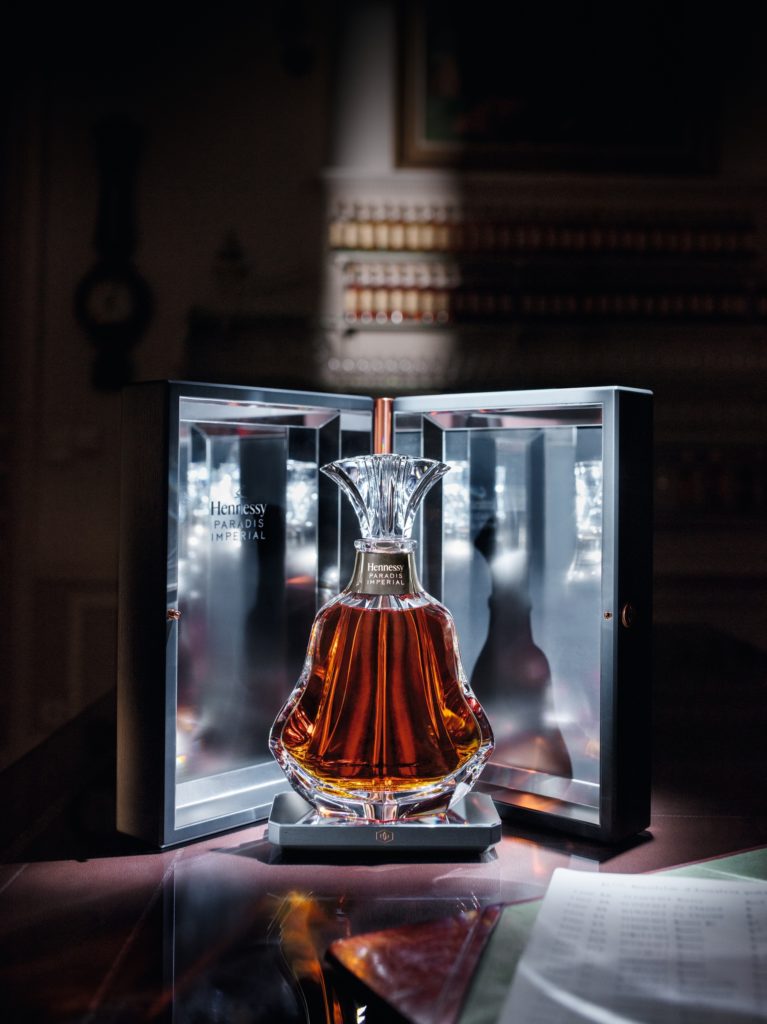 Paradis Impérial is particularly exemplary of the sophisticated art of Hennessy's selection — where only 10 out of 10,000 handpicked eaux-de-vie are identified as worthy of joining this masterful blend. As a testament to the master blender's savoir-faire — honed across eight generations of expertise — Paradis Impérial is characterised by its elegance and light chestnut hue, achieved as a result of using mature oak casks. It's beloved for its incredible delicacy, with fresh floral notes comparable to a summer's day, finished with a smoky, spicy end.
Beyond this, you'll also find Richard Hennessy — named after the forefather of the Hennessy dynasty itself. Reimagining Hennessy's rugged roots as an Irish military officer, this bottle personifies the man's legacy as a culmination of 250 years of Cognac-making history. Its powerful flavour profile is also representative of its namesake, characterised by the ideal balance of spiciness and sweetness thanks to blending a collection of over 100 of the best eaux-de-vies. It's a Cognac that captures the adventurous spirit, aptly translating its founder's relentless attitude towards weathering difficult journeys and conquering challenges. It's a Cognac we could all use, come the tail end of an arduous year.
If you're eager for a taste, you'll definitely need the right setting to do so. Upon any purchase of selected Hennessy Rare Cognac Collection, guests can now also enjoy a luxury meal pairing at The Ritz-Carlton's two-Michelin-starred Tin Lung Heen until February 2021.
As for crafting your own toasting tradition? We're confident that at first taste, Paradis Impérial and Richard Hennessy instantly become worthy contenders for a new ceremonious practice — to clink glasses only with the finest Cognacs on offer, that is.
Hennessy's Paradis Impérial and Richard Hennessy are available at Liquid Gold and Rare & Fine Wines across the city.