With Rimowa's gradual expansion into lifestyle accessories, the Personal crossbody case is the luggage brand's latest addition to its permanent collection.
When a miniature version of Rimowa's signature suitcases floated down the Dior Homme Spring/Summer 2020 runway, it was met with doe-eyed admiration and collective gasps of awe. A flurry of names overflowed waitlists — all before the official launch date for the collection was even set. In a heartbeat, the sleek, utilitarian case created by the German luggage expert and the luxury fashion house became the accessory to have for the season.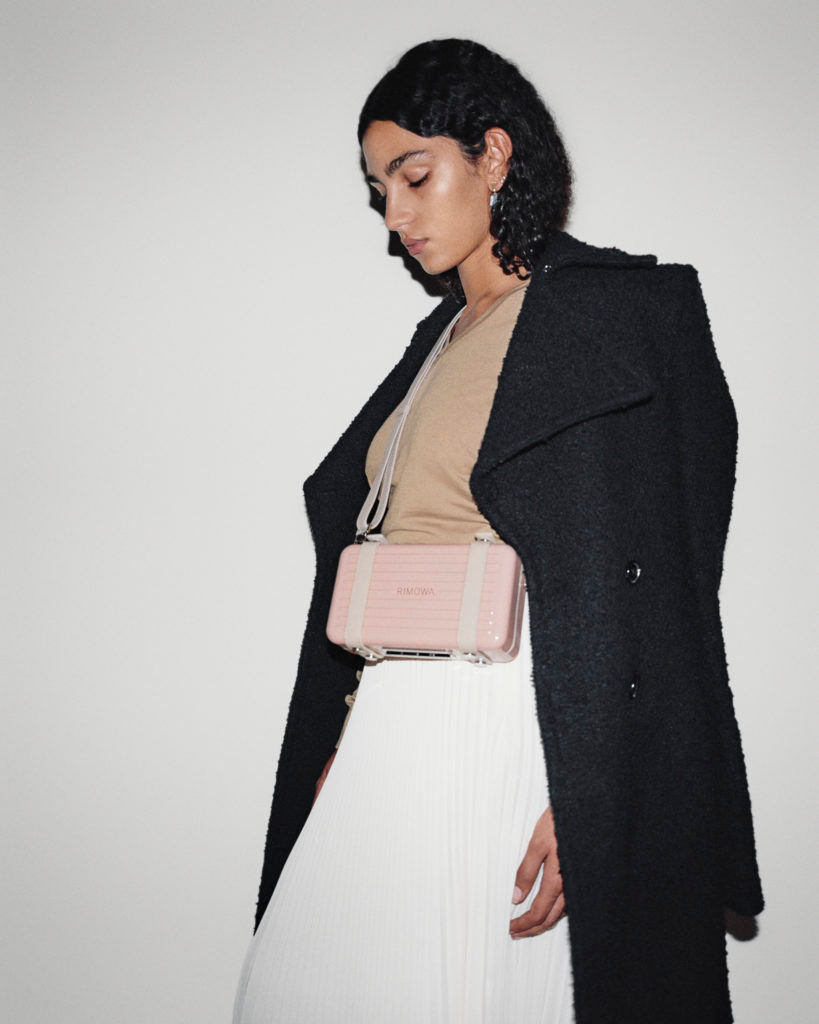 For those still longingly eyeing at the release, Rimowa has finally answered that long-anticipated demand. The once limited-edition crossbody case returns, now more intimately named as the Personal (for carrying only one's essentials, of course), scoring a merited spot within the brand's permanent collection. It's a well-placed move, considering the luggage giant's conscious efforts to shift towards lifestyle accessories rather than simply holding its crown in travel luxury.
So as expected, we've seen various non-suitcase launches from Rimowa in recent years — including iPhone cases with the signature grooved surface of its suitcases, a brand new eyewear line that debuted earlier this June, and a new aluminium watch case launched this month for carrying precious timepieces while travelling.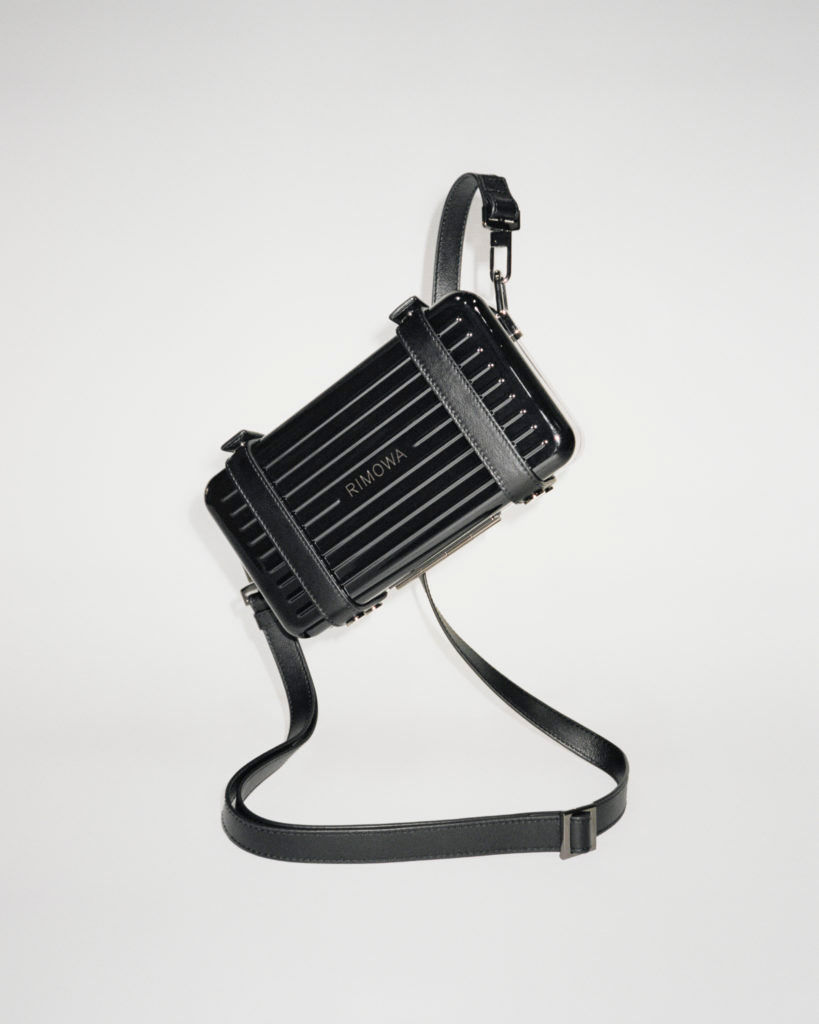 The new Personal is made in a lightweight, dent-resistant polycarbonate, instead of aluminium like its predecessor — a nod to the 20th anniversary of the debut of Rimowa's polycarbonate suitcase.
Naturally, the grooved design that has become synonymous with Rimowa is also found on the Personal. The new case is held together with double wraparound leather bands, which can be fitted with an adjustable shoulder strap. Displaying the brand's exceptional attention to detail, the colour of the straps is matched to the interior lining of the case.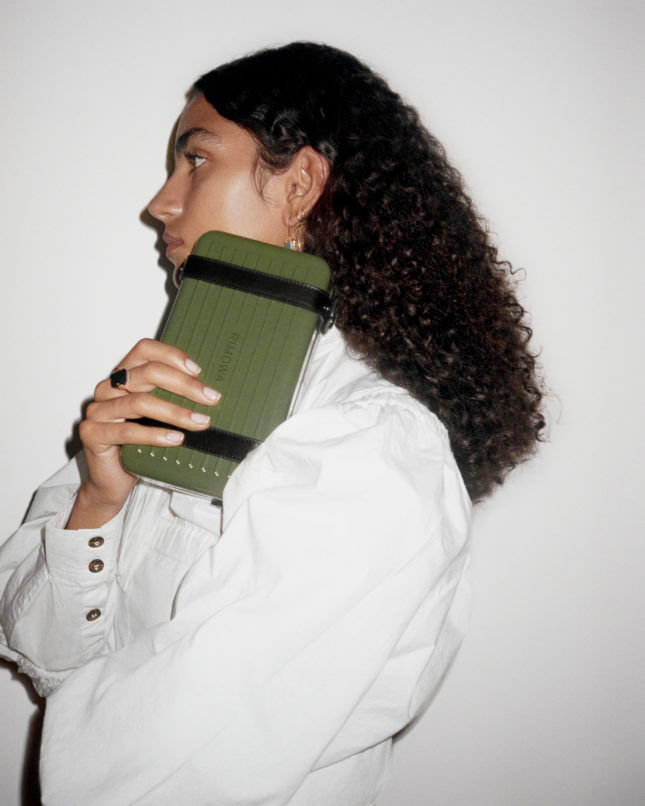 Inside, the well-planned layout is also telling of the brand's expertise when it comes to designing for versatility and organisation. Opening up to two compartments, it is separated by a centre-zippered pocket with three card-slots on a single side — keeping daily essentials neat and compartmentalised to allow full convenience and no clumsy rummaging, should you be scrambling for loose change or your hand sanitiser bottle while on the go.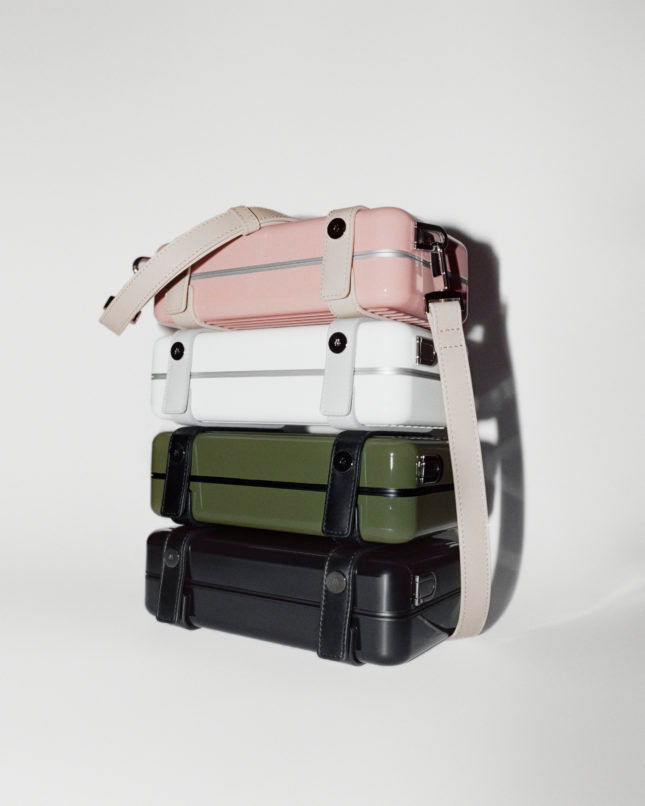 The Personal case is available in four glossy colourways, each matching perfectly with the latest polycarbonate Essential luggage collection which drew inspiration from the romance and stark beauty of the Mojave desert. Classic black and white are, as predicted, permanent colour options, with the addition of two seasonal hues: Desert Rose — a dreamy, chalky blush, and Cactus — an earthy deep olive.
To make sure your future travels are carried out in well-coordinated style, match the new Personal cases to the rest of your luggage set. The Personal's seasonal shades, Desert Rose and Cactus, serve as the focal colours in the all-new Camouflage pattern primed over the Original cabin cases. Swirled amongst other complementary tones, the 'Pink Camouflage' and 'Green Camouflage' are meticulously treated and finished on anodised aluminium for long-term resilient use, making it extra durable and peel-resistant — ready for all kinds of action.
While there's still time yet before we can plan our next jetsetting holiday, we're relying on adventures around the city to scratch that travel itch — whether it's staycations or hikes and picnics to explore lesser-visited locales in Hong Kong. With the launch of the Personal, at least we'll still have plenty of reason to tote our Rimowas around.
The Rimowa Personal collection (HK$9,450) and Original Cabin Camouflage collection (HK$11,550) are available now at Rimowa stores city-wide.