From the age-old graffitied walls by Hong Kong street art mainstays such as 'King of Kowloon' Tsang Tsou-choi to the ubiquitous coloured murals around SoHo, street art has offered some of Hong Kong's humblest neighbourhoods a new lease on life — particularly in recent years.
Ever since the launch of the yearly street art festival HKWalls — held every spring since 2014 in tandem with the city's dedicated art month — Hong Kong's penchant for vibrant walls has spread across Sheung Wan, Stanley, Wong Chuk Hang, Sham Shui Po, Central and Western districts.
One of the most well-known quarters in town supporting Hong Kong street artists is Sai Ying Pun's ARTLANE, an area commissioned by developers Henderson Land to instil a sense of vibrancy into the old neighbourhood through art — in a campaign they dub 'Urban Art SoHo at Island West.' Comprising alleyways and stairways along Chung Ching Street and Ki Ling Lane, ARTLANE forms a maze-like collection of 26 murals by 17 Hong Kong artists. Directly connected to Sai Ying Pun MTR, highlights include a Bruce Lee portrait by French artist Ceet Fouad. The artist is especially known for his whimsical motif of round, frazzled baby chicks — seen in his expansive piece titled 'The girl and the chicanos.'
Graphic artist Rao Amandeep's '冒險 (mo heem),' or 'Adventure,' is a stunning electric blue and yellow floral wall that has been an especially popular backdrop for the Instagram crowd. Neon light lovers definitely want to check out Sharmaine Kwan's 'Hi-light Alley,' an homage to Hong Kong's tradition of neon signage. Noted Hong Kong muralist Elsa Jean de Dieu's portraits of Hollywood icons, such as child actress Shirley Temple, add another dimension of cheerfulness to the neighbourhood.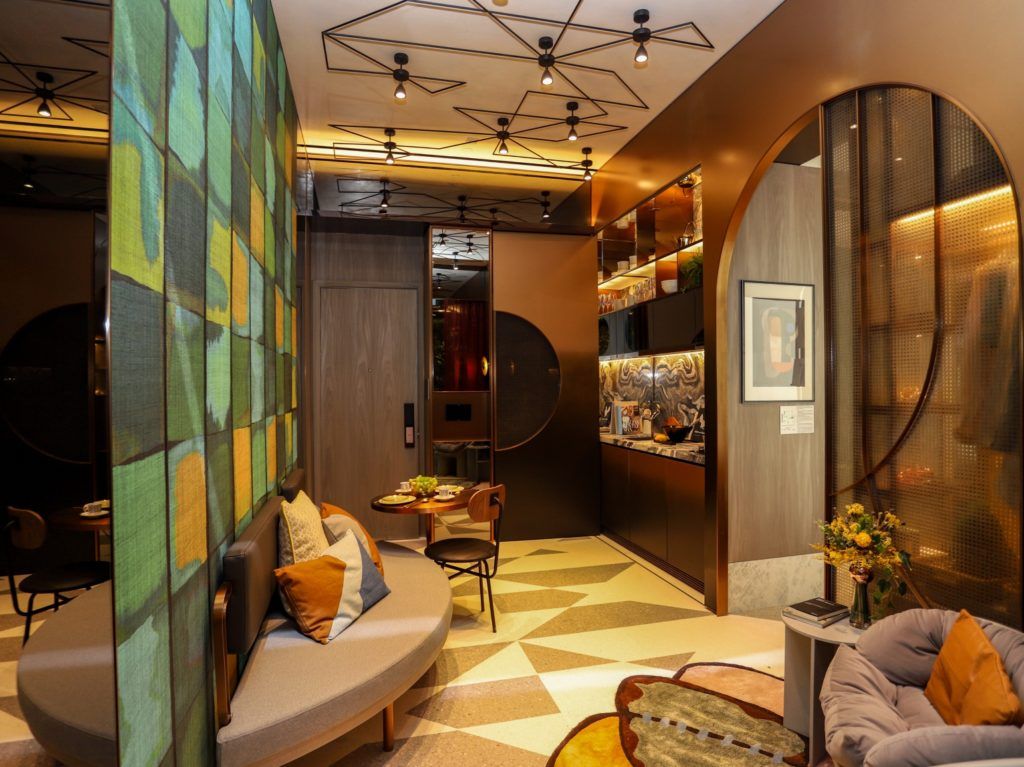 Soaring high above Sai Ying Pun, One · ArtLane and Two · ArtLane are two properties situated in the heart of this nucleus of art, with the latter slated for completion in 2021. Aimed at next-gen art appreciators, they are projects under Henderson's 'The H Collection.'
The new 24-storey Two · ArtLane is well positioned for the young professional set and couples alike, with homes ranging from studios to two-bedroom layouts (the majority featuring balconies), and decked out in Miele and Siemens appliances.
With up to 11 units per floor, residents can also make the most of a recreational clubhouse — spanning almost 4,000 sq.ft. on the third floor. Below, the second floor communal garden terrace offers a slice of green in the midst of Hong Kong's density, with unique honeycombed seating offering an alternative solution for convivial gatherings with friends and family.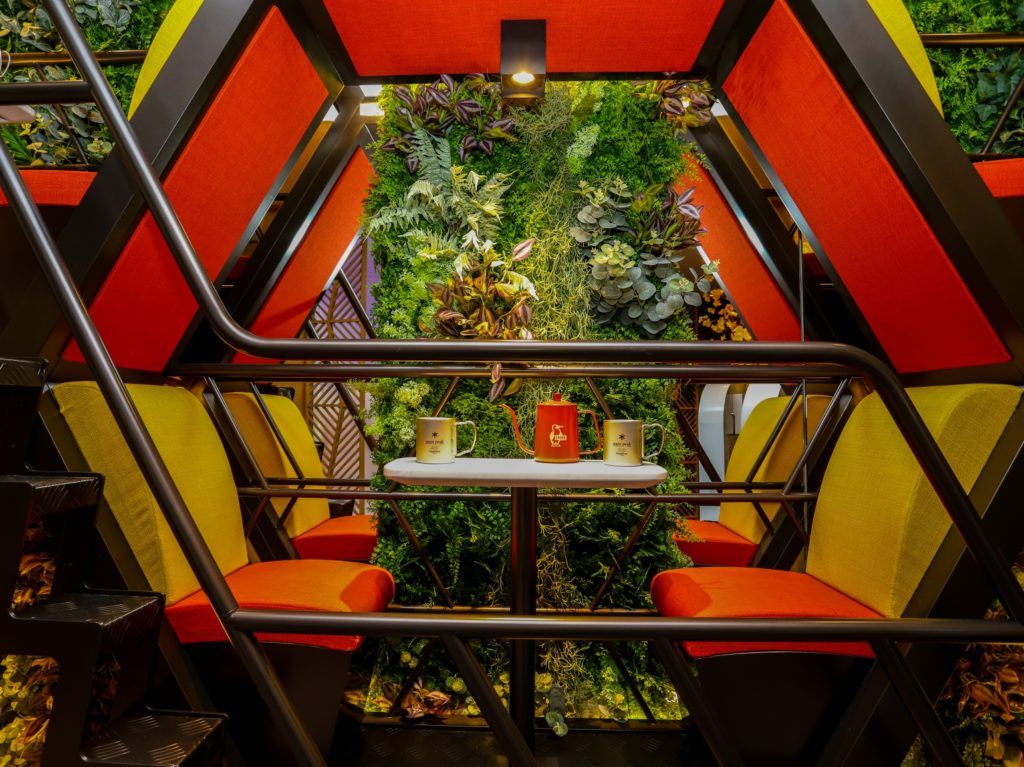 Something worth noting for young couples looking to grow their families and eager to set their little ones off on the right path is that Two · ArtLane's preferential location in Sai Ying Pun also places it in the prestigious number 11 school network, giving ease of access to some of the city's top schools. St. Stephen's Girl's College and Primary School or S.K.H. St. Peter's Primary School, for instance.
Situated right next to Sai Ying Pun MTR's B3 Exit, ARTLANE is also plenty accessible via public transport, while also conveniently located next to an array of restaurants, bars and grocery stores.
The art-centred design of Two · ArtLane has helped it win over a number of leading accolades in the industry: nabbing the crown for the Residential Development Hong Kong category for the 2019–2020 Asia Pacific Property Awards, as well as winning PropertyGuru's Best Universal Design Development in China and Hong Kong, and the Best Boutique Condo Development award at its recent Asia Property Awards.
For more information, head to Two Art Lane's official property website.
Two ArtLane
Address
1 Chung Ching Street, Sai Ying Pun, Hong Kong