Now that Cannes and the Berlin Film Festival have wrapped up, the world's brightest stars have made their way to Venice for its 73rd International Film Festival. From Emma Stone's sparkling dress by Versace to Alicia Vikander's contemporary ensemble designed by Louis Vuitton, we're loving the looks we saw on the red carpet. Bolder and brighter than ever, these are our favourite outfits from the Venice International Film Festival.
1
Eleonora Carisi
Italy's 'it' girl looked stunning in a sculptural dress at the 'La La Land' premiere. The bell sleeves and voluminous skirt create a feminine and unforgettable silhouette.
(Photo credit: hawtcelebs.com)
2
Naomi Watts
Taking a page from the Angelina Jolie style book, Naomi Watts shows off her gorgeous legs in an Elie Saab gown. We look forward to seeing her in more contemporary and slightly edgy designs.
(Photo credit: flashofthestars.com)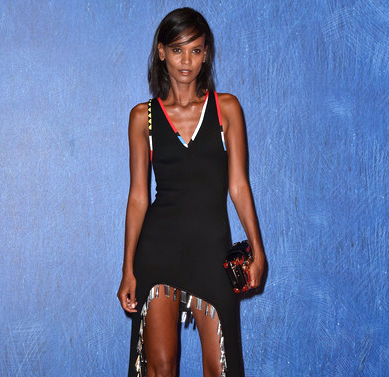 3
Liya Kebede
As one of Louis Vuitton's latest muses, it's no surprise to see Liya Kebede in one of the brand's eye-catching designs. The pop of colour and shimmering details make for a modern red-carpet look.
(Photo credirt: zimbio.com)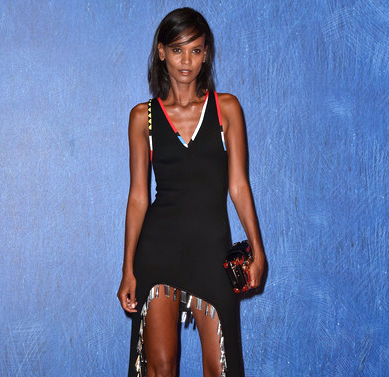 4
Emma Stone
Emma Stone graced us with her presence in a Versace Atelier design. Though we usually wouldn't recommend pastel colours on such fair skin, this dress has become one of the most talked-about looks from this year's film festival.
(Photo credit: tomandlorenzo.com)
5
Grace Gummer
As one of Meryl Streep's daughters, Grace Gummer pulls off an individual style just like her mother. For the premiere of 'Franca: Chaos and Creation', Gummer went with a Valentino dress we're simply dazzled by.
(Photo credit: zimbio.com)
6
Ella Purnell
We love seeing women taking the red carpet in unconventional outfits. Ella Purnell wore a custom-made Prada jumpsuit with sequin detailing to create an eye-catching ensemble that shines.
(Photo credit: gotceleb.com)
7
Alicia Vikander
The face of Louis Vuittion's Fall/Winter 2015 campaign, Alicia Vikander continues to be a muse for the brand in one of their runway looks. With some traditional influences, this dress was a breath of fresh air.
(Photo credit: tomandlorenzo.com)
8
Barbara Palvin
Showing off her vivacious body, model Barbara Palvin wore a statement dress by Philosophy di Lorenzo Serafini. This gown is feminine yet edgy in a way that isn't always easy to pull off on the red carpet.
(Photo credit: celebmafia.com)
9
Dakota Fanning
Dakota Fanning dazzled in a sequin dress by Miu Miu. Though sequins already create a glamorous look, the belt created the perfect finishing touch for this outfit.
(Photo credit: gotceleb.com)
10
Eva Herzigova

Czech model Eva Herzigova kept it simple with this stunning dress by Alberta Ferretti. The floral embroidery and flowing fabric are simply gorgeous elements.
(Photo credit: gotceleb.com)