With London Fashion Week behind us, it's time to look at the most beautiful garments from the collections. From J.W. Anderson to Peter Pilotto, we saw a lot of breathtaking looks we can't wait to wear, though there were also a few items we'd like to forget (Crocs on the runway, anyone?). To get you ahead of the trends, here are the hottest looks straight from London's runways for Spring 2017.
1
Christopher Kane
The inspiration for Kane's Spring 2017 collection came from a 1940s British pamphlet in which you could find tips on how to make your clothes last (during a time when the country was at war). The clothes however, weren't reminiscent of that era; instead, the show was an exploration of the designer's past. We loved the edgy elements mixed with romantic silhouettes.
2
Erdem
Inspired by the newly discovered closet of Jean Ker (Countess of Roxburghe and a Scottish courtier), this collection is a reflection of a woman's wardrobe from the 1930s. Featuring diamond clusters, silks and prints with flowers, crowns and Roman numbers, the collection was another success for the brand. We particularly loved his take on the off-the-shoulder trend.
3
Roksanda
The Serbian designer is known for her colour-blocking ways, and this season was no exception. This time around, however, Roksanda also focused on layering her contemporary prints, giving the collection a new and refreshing look. From long, flowing and shiny fabrics to statements patterns that will transform your wardrobes, she had it all. We particularly loved the sheer dress which was adorned with white feathers, creating a whimsical contrast.
4
Peter Pilotto
For spring, the designer duo were inspired by South America. After spending their time in Peru and Columbia, they brought back their influences from the breathtaking countries. From fabrics to prints and silhouettes, the collection was filled with everything a woman could ever want her summer wardrobe to be — specifically this cut-out dress.
5
Mary Katrantzou
Using classical Greek art as her reference, Katrantzou's prints were what we expect them to be: bold and very much alive. Looking back at her childhood, the collection was centred around Greek history: the bodices of dresses were adorned with prints of goddesses while the dress we truly loved had a chain-mail design.
6
Preen by Thornton Bregazzi
The designers' unique source of inspiration came from their childhood (a running theme for London's designers this season). Inspired by witches, the collection intertwined eccentric elements that will either make you love the brand more or despise it. To us, the collection was quite magical, and seeing how they've reinvented themselves is a breath of fresh air. We particularly adore this sequinned dress that is perfect for an evening event.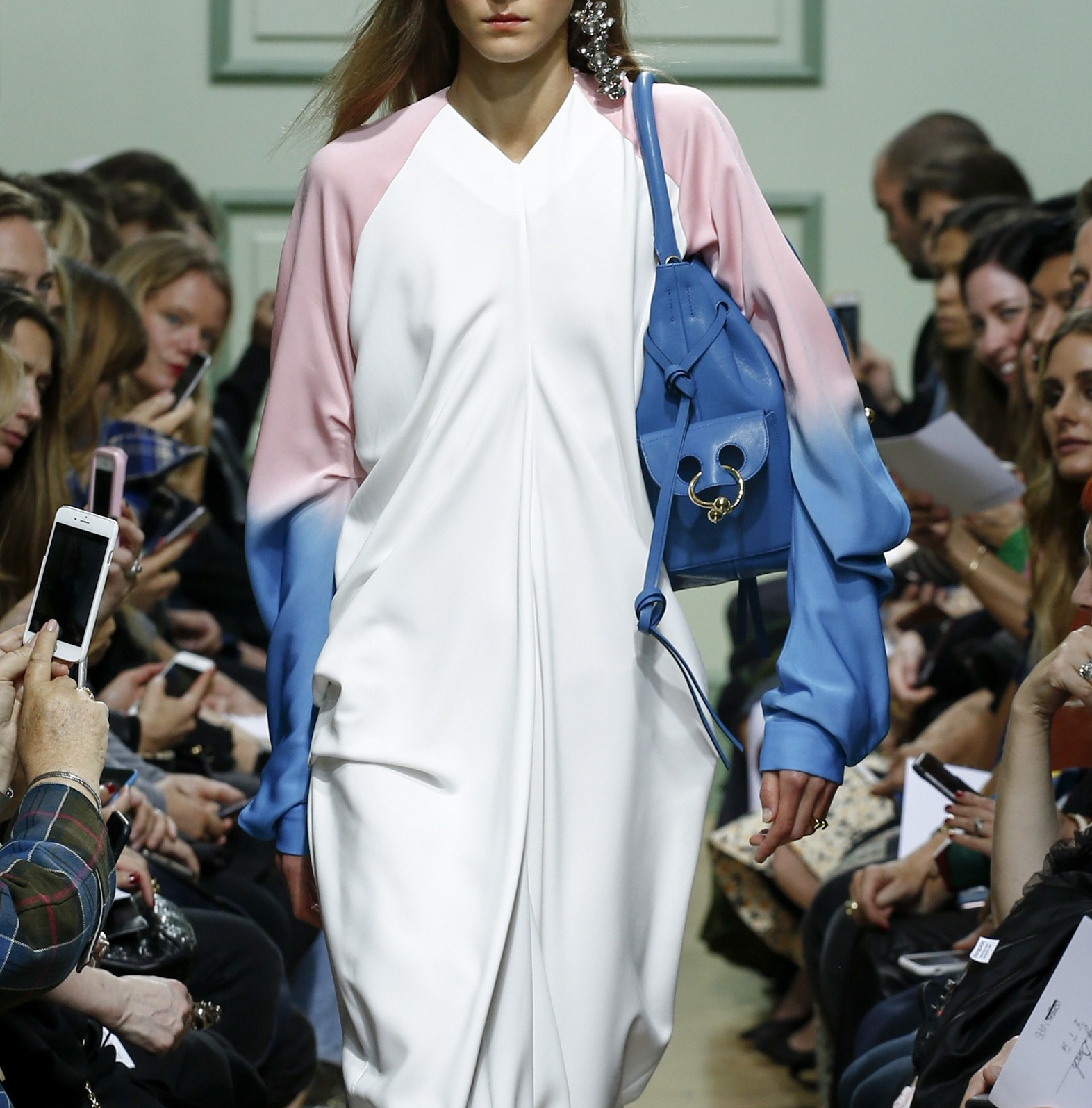 7
J.W. Anderson
One of London's rising stars, Anderson continues to be a force to be reckoned with. From his eponymous brand to becoming the creative director of Loewe, he continues to enlighten us with his creativity. For spring, it's all about reinterpreted Tudor jackets, long dresses and lots of bold colours (mixed with a lot of beige). The one that stood out to us the most is this minimalistic ombre dress.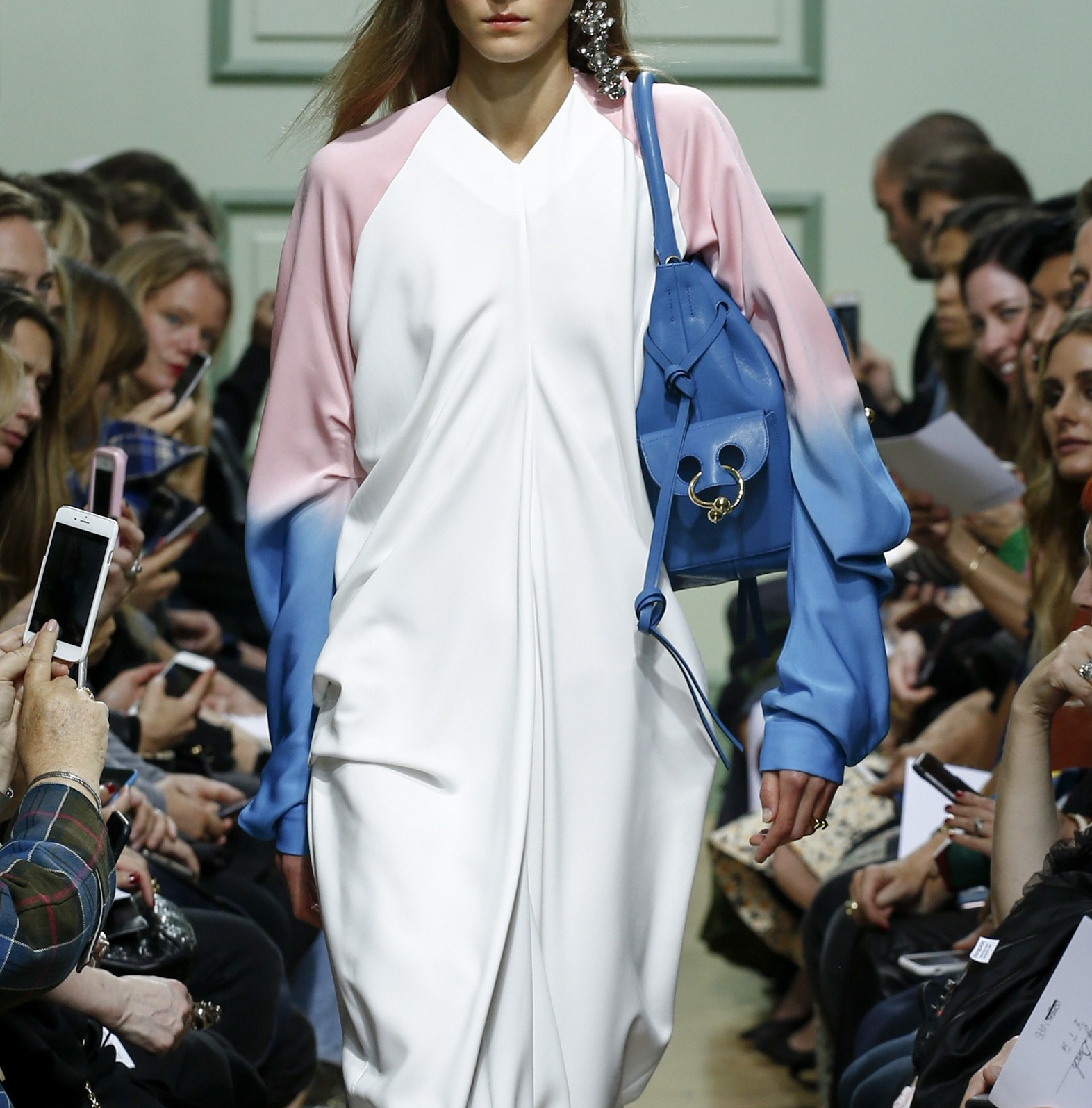 8
Simone Rocha
It was Jackie Nickerson's photographs of African agriculture that inspired Rocha's Spring 2017 collection. From white dresses that conjure religious garments to deconstructed trench coats, the collection was full of surprises. From this collection, we particularly loved this sheer dress.
9
Mulberry
From pyjama-inspired suits to bold ruffles on dresses, Mulberry's Spring 2017 collection was a wonderful surprise. Since the new designer's debut collection last season wasn't much of a hit, it's great to see he's been able to turn it around. The collection was full of energy with pieces that made a strong fashion statement. We fell head over heels for this ruffled dress, adorned with glistening sequins.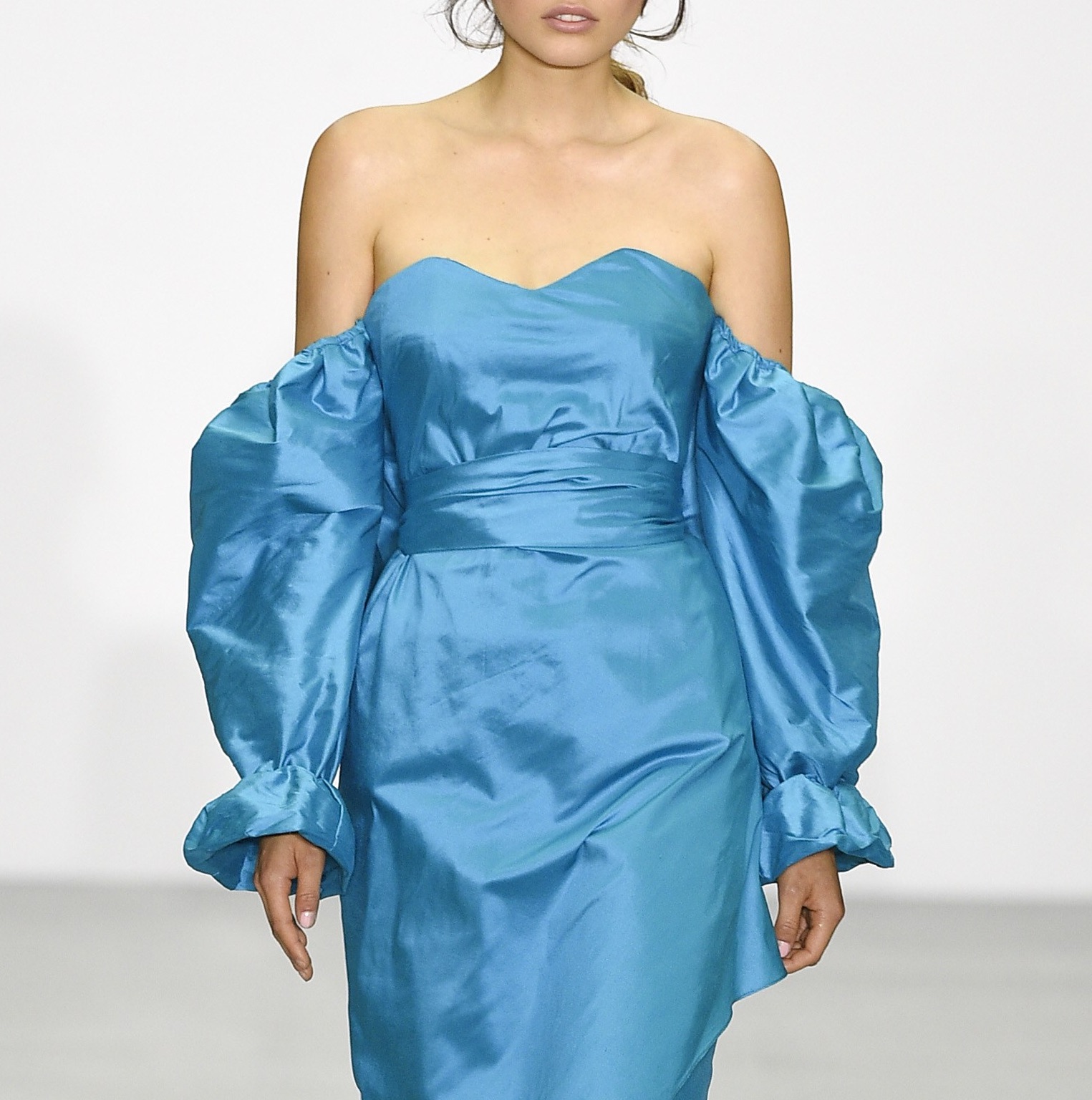 10
Emilio de la Morena
Inspired by his Spanish heritage, the designer focused on bold silhouettes and a mesmerising palette. From lavender to yellow, the colours gave the collection a fresh and inspiring appeal. The artsy and very Spanish silhouette of this dress is one every woman needs in her wardrobe for spring.