Daniel Lee's Bottega Veneta is certainly one that we can't get enough of.
Though Daniel Lee, the creative director at Bottega Veneta, has only been at the helm for a few seasons, he has already lifted the house into the hottest brand everybody wants a piece of. His work has been so widely celebrated, it's earned him four awards across four categories at the British Fashion Awards 2019 only a year into his new role.
Whether it's his square-toed shoes or soft pouch, the designer's fabulous new take on the house's signatures — from butter-soft leathers to the intricate intrecciato weave — is like a breath of fresh air that has swept across the fashion world, topping the wish list of every sartorialist in the world with its quiet, modern aesthetics that's relaxed yet refined.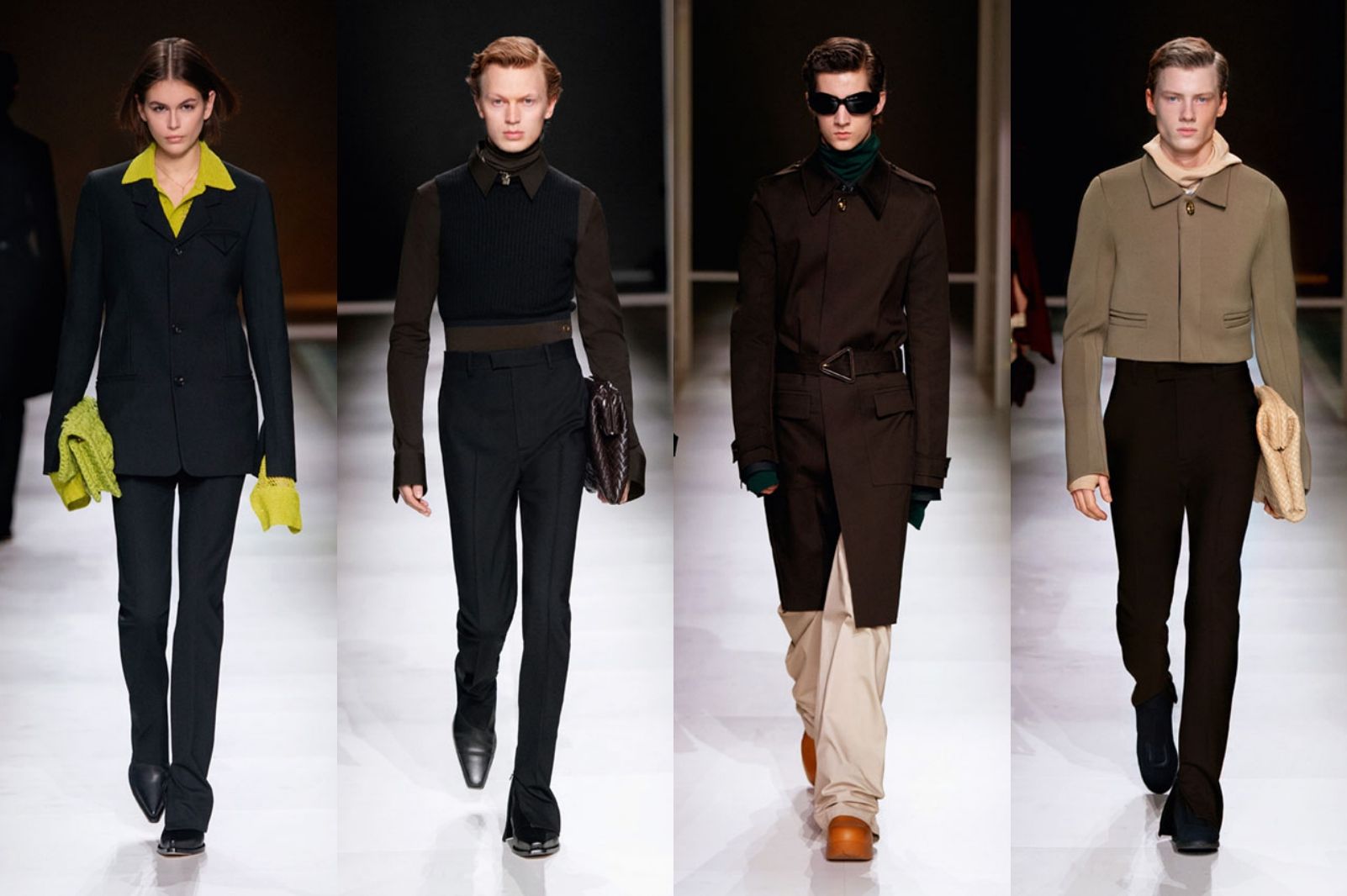 So what does he have for us this Fall/Winter 2020 season that will, once again, have everyone flocking over for more? Presented recently at Milan Fashion Week, Bottega Veneta's new collection saw Lee looking back at the fundamental need of clothing: Comfort. "How do we put ourselves together in a considered, elegant way but still feel comfortable?" he asked himself. His answer? The stretch — the soft, light, breathable jerseys and knits that contour to wrap around your body, offering both comfort and warmth.
So that's what he's given us, starting right from the opening looks where jersey turtlenecks and ribbed knit vests lend a soft, inherent ease to the clean, sharp tailorings on long coats in wool and leather, as well as slim, boot-cut trousers with slits that open up to reveal the footwear underneath.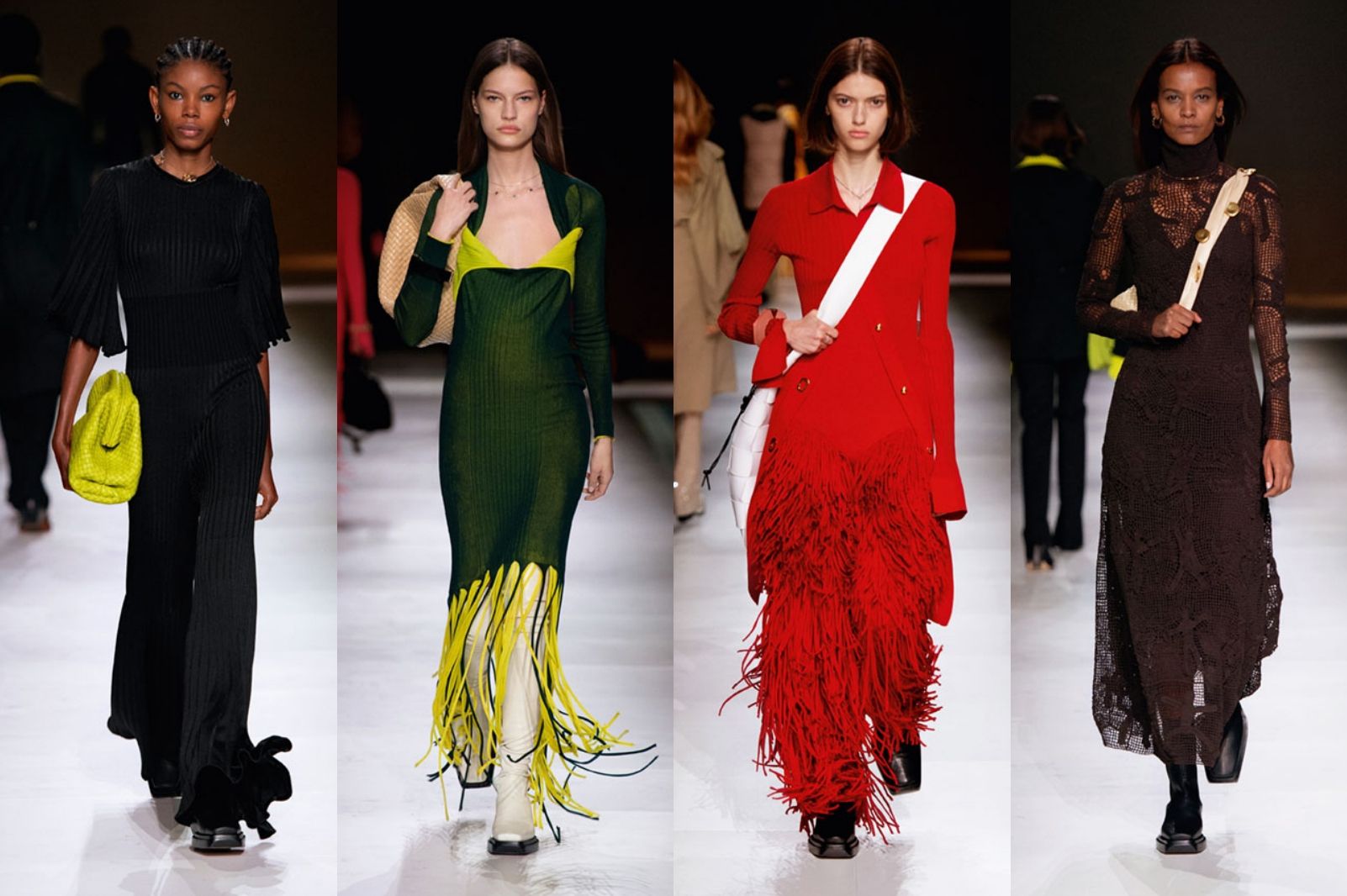 Knitwear, in particular, is a Lee specialty, and can be seen generously applied throughout the collection from the figure-hugging dresses to the elongated cardigans, shirts with exaggerated sleeves, billowing trousers and more. These weaved creations all feature a long, lean silhouette, with a poetic sensuality that is elevated further through pops of kiwi-green hue, layered and amplified fringes as well as a Keith Harring-eques pattern that offers a modern elegance that contributed to Lee's instant success at the Italian house.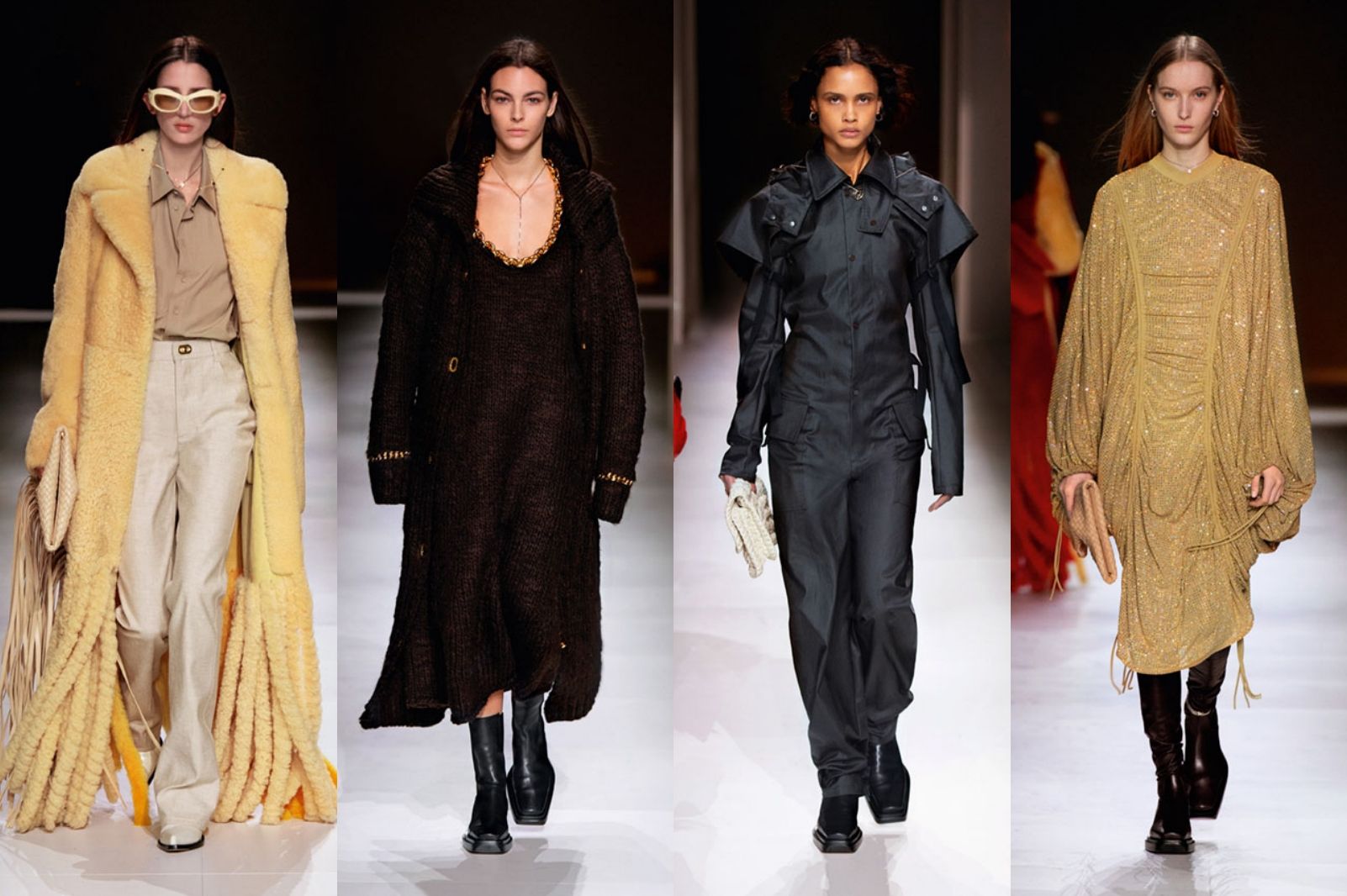 What also sealed his acclaimed status and cult following was of course, the accessories. The clutches and bags continue to evolve, this time, back to classic intrecciato, coupled with Lee's signature soft, clean, minimalism and also long swingy fringes for an audacious tension between tradition and innovation. Footwear offerings, on the other hand, include gumboots and western-style boots in the designer's celebrated squared-toe silhouettes that will surely make it onto your Instagram feed come fall.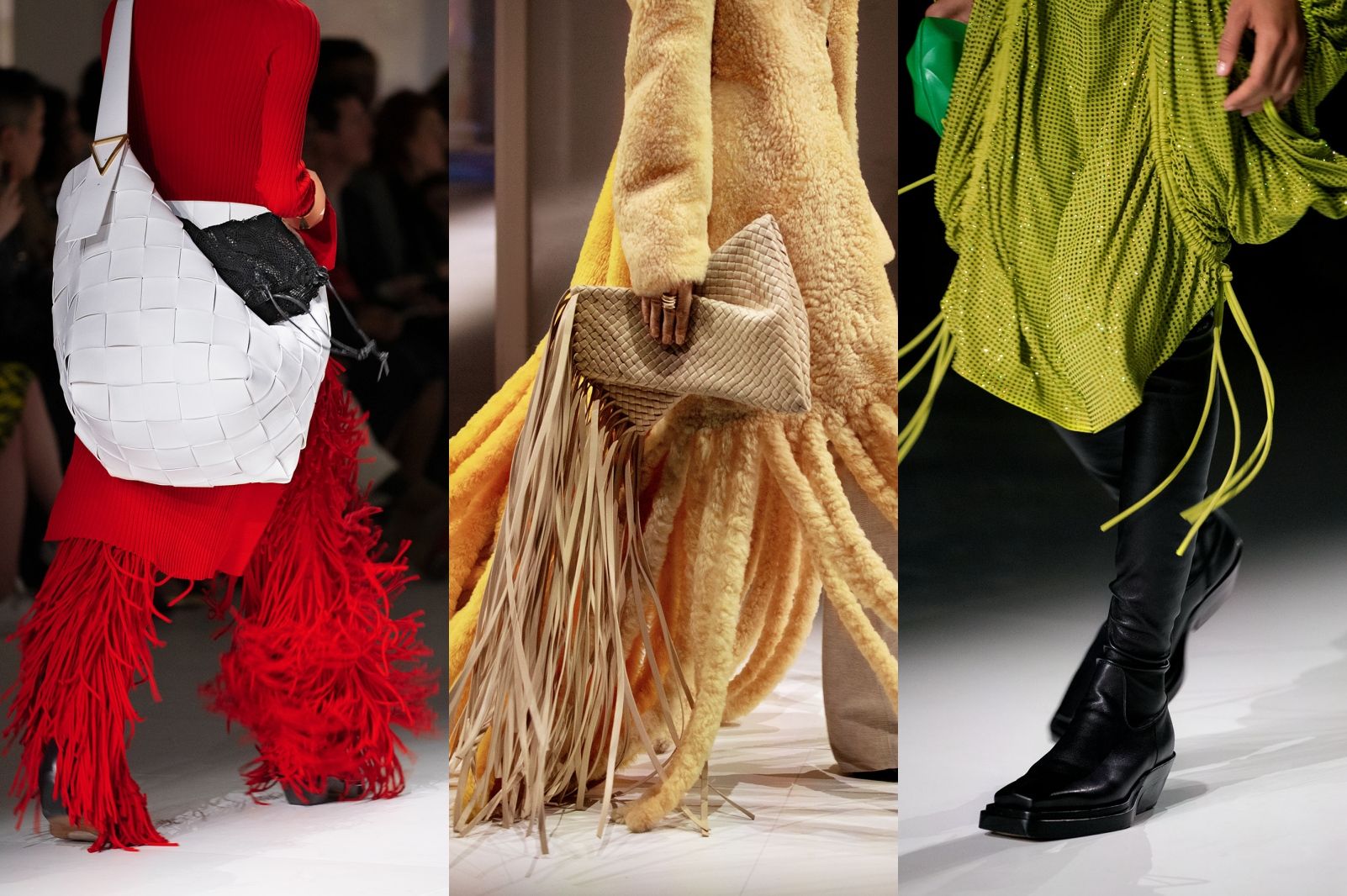 Watch Bottega Veneta's Fall/Winter 2020 fashion show below for a full look at the collection.