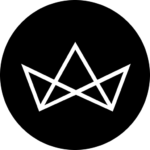 Peek the sustainable overhaul of By Far's iconic Rachel made in a collaboration with Vestiaire Collective
By Far, the Australian label behind Bella Hadid's and Kaia Gerber's favourite handbags, is now going green.
The brand has joined forces with the luxury resale platform Vestiaire Collective for a sustainable edit of 'Future Collectibles,' consisting of By Far's bestselling styles brought back from the archives, or reimagined into one-of-a-kind pieces.
At the centre of the collaboration is the 'Rachel' — the 90s-inspired baguette bag that By Far unveiled in 2018, offering an accessibly-priced option alongside those by Fendi and Dior. It soon became a staple of Bella Hadid's street style and was snapped up by celebrities like Kylie and Kendall Jenner, cementing its cult status.
For Future Collectibles, By Far has introduced six up-cycled, mini versions of the Rachel, each handcrafted by the brand's design team using deadstock and leftover fabrics from their factory in Bulgaria. They also sourced for leather and velvet from pre-loved By Far bags sold on Vestiaire Collective, emphasising the circular approach to the collection.
The six Mini Rachel bags — which are just the right size to fit your phone, credit card, lipstick and keys — feature a distinctive floral patchwork and chain details that you won't find on any other By Far pieces, making them truly special.
Just as unique are the stylish pieces that By Far founders Sabina Gyosheva, Valentina Ignatova and Denitsa Bumbarova have dug up from their personal archives for Future Collectibles. There are 20 pieces offered in all, ranging from the first Rachel bags to be made (think styles in croc-effect leather and silk) to statement shoes like the Niki boots and the square-toed Scandi mules.
"All By Far pieces are designed to be forever," shared the brand's founders. "This collection reduces waste and limits the use of natural resources, contributing towards a more sustainable fashion world, without compromising on beauty or quality."
Future Collectibles also contributes more directly to a better world; all proceeds from the collection will go to Women for Women International, a non-profit organisation that supports women survivors of war.
If you're looking for a new handbag to spruce up your looks, consider your search over.
Shop Future Collectibles on Vestiaire Collective.
This article was first published on LifestyleAsia Singapore.
(Header photo credit: Getty Images)