With Spring/Summer collections showing in fall, and the Fall/Winter collections debuting in spring — and both do not hit stores til months after — the anachronistic fashion calendar can be rather confusing for those outside the industry (sometimes even those within), and designers are finally calling for a reset to the system.
"When you try to explain how fashion works to people not in fashion, it's impossible. Nobody can understand it," says Dries Van Noten, who, along with Lane Crawford's President Andrew Keith, is spearheading an initiative to upend the very system that fashion operates on. They have detailed as much in their Open Letter to the Fashion Industry, which now has over a hundred signatures from fellow fashion designers, chief executives and retailers.
Their timing couldn't be better. In the wake of the CoViD-19 pandemic, fashion shows have been cancelled, stores have been shuttered and brands are struggling to make ends meet. Yet the pandemic has also been something of a deus ex machina, catalysing the changes — or at least, the conversations — that the fashion industry has long been due to make. After weeks of speculation about the future of fashion, the open letter offers us a glimpse into a promising one.
Firstly, it proposes a calendar that makes sense. That is, selling Spring/Summer and Fall/Winter collections in their corresponding seasons. That would mean that the FW20 collections, which were unveiled in what feels like forever ago in February, would arrive in stores in September, instead of in the middle of summer in July as usual. By then, the world would be leaning into its cooler months; you wouldn't feel so silly buying a Prada coat or a pair of Bottega Veneta boots.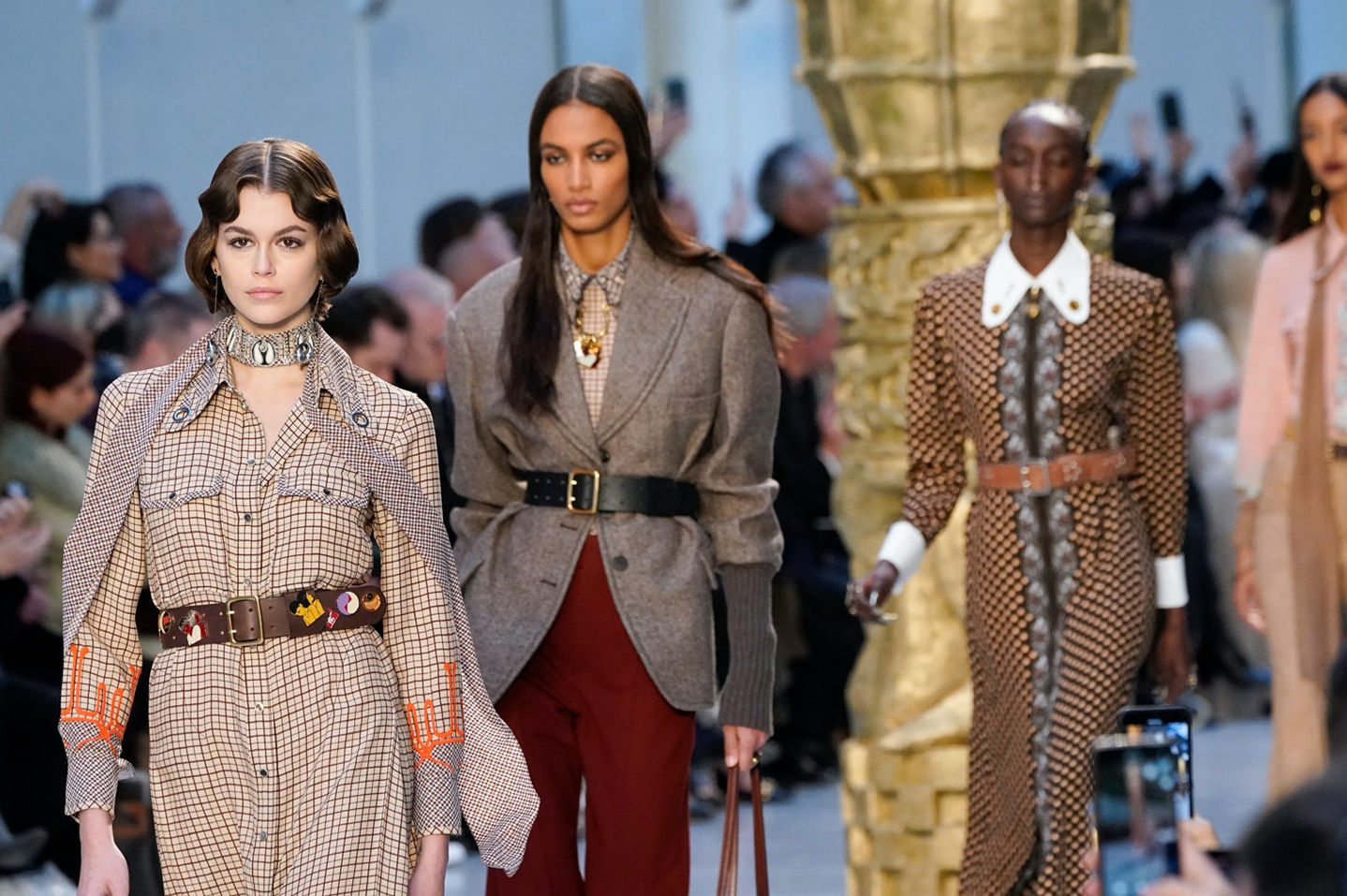 You would likely pay the full price for them too, if the open letter's goals of abolishing mid-season sales are realised. That's not something to bemoan — mass sales like Black Friday, Singles Day and Cyber Monday feed our habit of overconsumption, which ultimately harms the environment. They also undervalue fashion brands like Marine Serre, Burberry and Giorgio Armani, who are some of the letter's signees. Their suggestion? Discounting only at the end of each season "to allow for more full-price selling".
That would certainly help smaller, independent fashion businesses — the ones most affected by the pandemic — to stay afloat. Think labels like Craig Green, Fear of God, Erdem and Gabriela Hearst, all of whom support Rewiring Fashion, another initiative that echoes the sentiments of the open letter.
Looking to "rethink how the fashion industry could — and should — work", Rewiring Fashion expands on the proposal above by offering a detailed Fashion Calendar 2.0. It also goes one step further: it wants to change fashion shows once and for all.
Calling the current format outdated (it hasn't changed in 50 years, after all), it suggests that fashion shows should no longer be tailored for the press, buyers and influencers, but for customers instead. Even more radically, it wants designers and brands to be free to present however they want, whenever they want. No more rules from the organisations that oversee Fashion Week, such as the Council of Fashion Designers of America (CFDA), or the Fédération de la Haute Couture et de la Mode, which oversees the French fashion industry and the world's haute couture houses.
Imagine seeing a new collection, perhaps virtually, from the likes of Christopher Kane or Rodarte — and then being able to purchase it mere days later. It's perfect for a world that is used to everything being instant.
Whether it's feasible is another question. Together, both initiatives are currently backed by over 1,000 companies, mostly independent brands and retailers. Visibly missing are the big players like LVMH and Kering, who own luxury labels like Dior and Givenchy, or Gucci and Bottega Veneta. These multi-billion dollar companies have the real power to make the plans work and rid fashion of all its old, counterintuitive ways.
Rewiring Fashion believes they should: "We find ourselves facing a fashion system that is less and less conducive to genuine creativity and ultimately serves the interests of nobody: not designers, not retailers, not customers — and not even our planet. It's time to slow down and rediscover the storytelling and magic of fashion."
Hero image courtesy of Getty Images. This article was first published on Lifestyle Asia Singapore.