From feminist slogans to collabs with female artists, Dior's creative director Maria Grazia Chiuri amplifies her efforts in changing the world with a new cultural-filled podcast series.
Maria Grazia Chiuri not only made an empowering statement for all women around the world when she became the first female director of Dior since its establishment, she's also made sure to continue this dialogue throughout every single collection.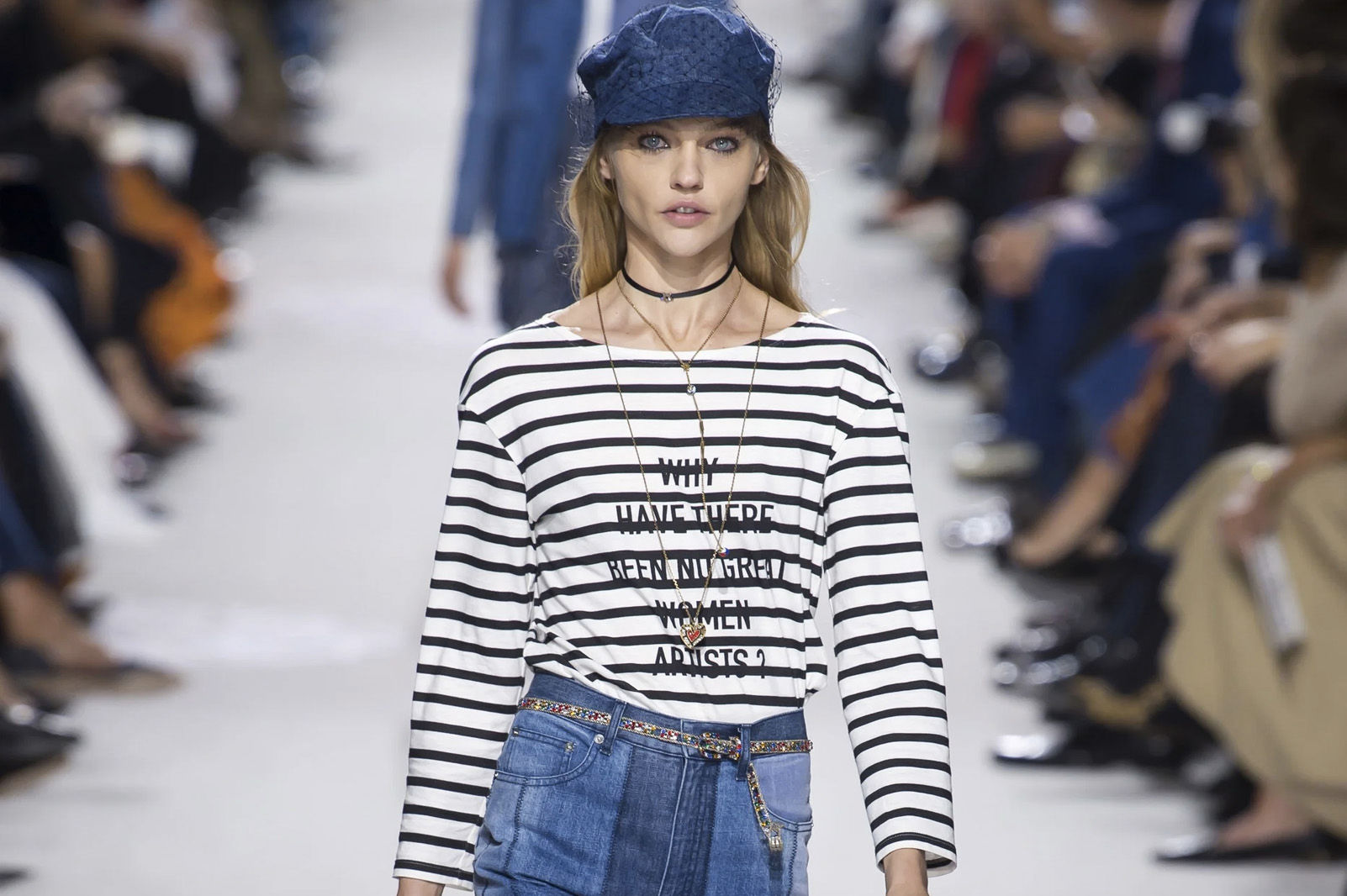 The message was clear, right from her first Spring/Summer 2017 collection with a t-shirt reading 'We Should All Be Feminist', and 'Why Have There Been No Great Women Artists?' a year later, to the most recent Fall/Winter 2020 fashion show with flashing signs in traffic light colours that read 'Consent. Consent. Consent.' — a message that resonated powerfully with Harvey Weinstein's New York rape trial ending in a guilty verdict just a day before.
For Chuiri, every fashion show is a call for fellow sisters to rise and take a stand, because 'Women's Rights Are Human Rights', too, as quoted from Hilary Clinton in another slogan on the Dior Fall/Winter 2018 runway.
While these slogans are all very thought-provoking, it's not just empty words. Over the years, Chiuri has invited many female creatives around the world to share the spotlight, turning every runway show into a showcase of feminist art and values. The signs mentioned above, for example, were created in collaboration with feminist and conceptual artist Claire Fontaine (the entire show featured the works of 30 female Italian artists exploring the idea of self-representation), and the 'We should all be feminist' slogan was actually the title of Nigerian ­novelist Chimamanda Ngozi Adichie's manifesto.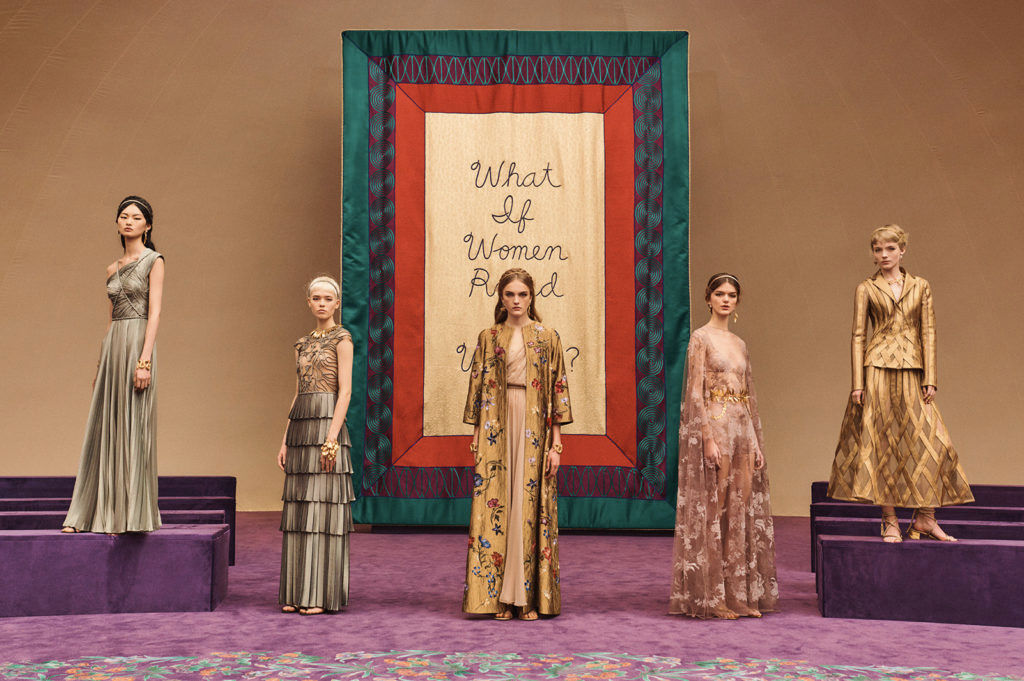 It's not just the decoration of the show space and a t-shirt or two either. For this year's Cruise 2020 collection, Chiuri tapped African-American contemporary artist Mickalene Thomas and British-Jamaican fashion designer (and winner of LVMH Prize 2016) Grace Wales Bonner to reinterpret Christian Dior's iconic Bar jacket. Both women — representing two different generations — have been an advocate for race, identity and gender equality.
The list just keeps on going.
Now, in the hopes to further engage with the new generation and help us understand more about what she's been trying to do, as well as to provide an amplified voice to the female artists and writers she has collaborated with, Maria Grazia Chiuri has just launched a podcast series, Dior Talks.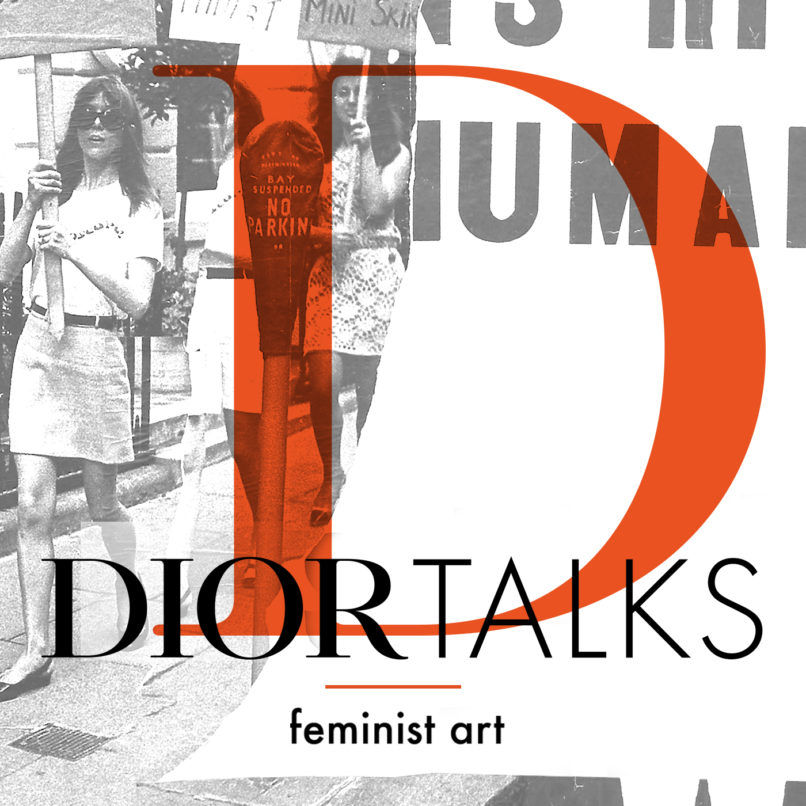 The podcast series shall feature conversations between creatives who have a direct influence on the brand, whether it's artistically, culturally, intellectually or all of the above. The debut season — launched not-so-coincidently on International Women's Day — is hosted by London-based writer, curator, and art historian Katy Hessel, and will focus on the topic of feminist art, which has been an essential part of Chuiri's creative inspiration and motivation since her arrival at Dior in 2016.
The first two episodes have already been released, starting with Maria Grazia Chiuri herself, as well as feminist American artist Judy Chicago, with whom Chiuri collaborated for Dior's recent Spring/Summer 2020 haute couture collection. Other creatives in the line-up include exhibition curator Paola Ugolini, renowned artist Tracey Emin and many more.
Dior Talks is now available for subscription on podcasts.dior.com, Apple podcasts, Spotify, as well as a number of other podcast providers.