Fendi has been keeping busy. It recently hosted a spectacular concert at the Palazzo della Civiltà Italiana in Rome on 20 June, it's just launched a new summer capsule collection, and it's also just announced that it will open Milan Fashion Week on 22 September.
In the wake of individual announcements by major labels, the question of what's in store for the September Fashion Weeks — meant to showcase the Spring/Summer 2021 season — has been preoccupying the minds of all those in the fashion sphere. Burberry is slated to host an outdoor runway show with an exclusively digital experience for the public and the brand's usual guests. Hot off the heels of this announcement, Fendi has also lifted the veil on plans for its next show.
Scheduled to kick off on 22 September, the Italian house shall open Milan Fashion Week SS21 (22–28 September) with a catwalk show at Rome's Palazzo della Civiltà Italiana, which is also home to the brand's headquarters.
While the exact format of the show remains to be defined, it is confirmed to be "a physical event, with a limited number of guests and a digital component," as revealed to WWD by Fendi's CEO Serge Brunschwig.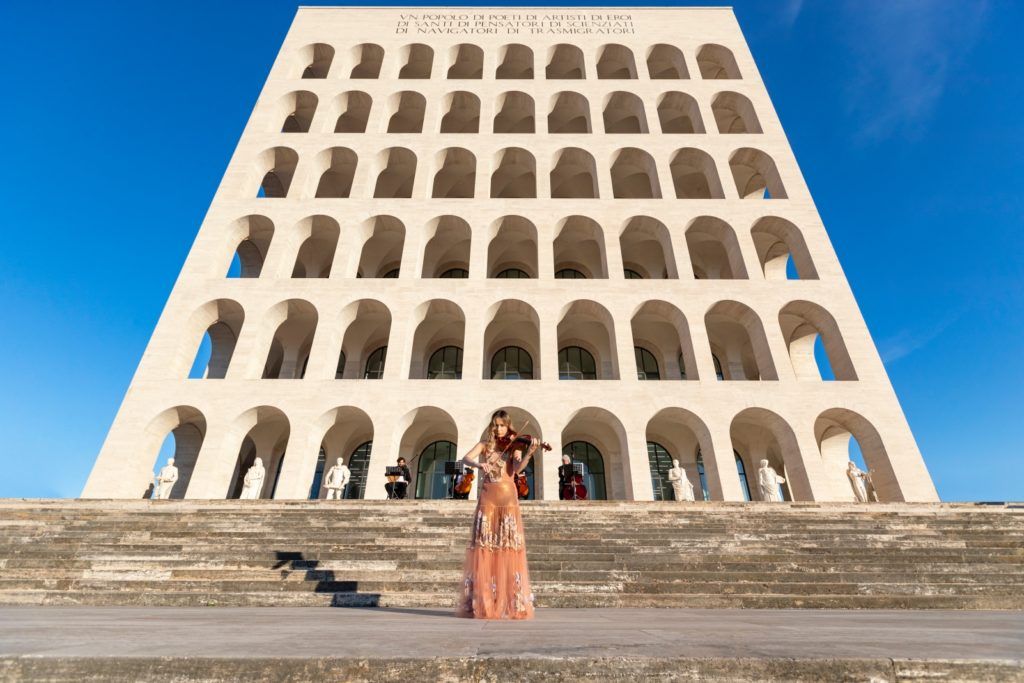 In the meantime, the luxury brand has been sending an optimistic message of hope with initiatives in support of artistic expression. This was notably the case on 20 June, the day of the summer solstice, in Rome, when Fendi organised a concert entitled 'Fendi Renaissance – Anima Mundi' at the Palazzo della Civiltà Italiana. The event featured the musicians of the Accademia di Santa Cecilia and violinist Anna Tifu, who performed L'Estate (Summer) from Antonio Vivaldi's Four Seasons on the steps, under the arcades and on the roof of the famous monument.
On 24 June, the Italian house also presented a new capsule 'California Sky' created in partnership with Los Angeles-based artist Joshua Vides. The collaboration features ready-to-wear and leather pieces marked by black graphic outlines on white fabric, which are elements typical of the contemporary artist. These creations are currently available at Fendi.com, where you'll also get a chance to watch a full-length video of the 'Fendi Renaissance – Anima Mundi' concert.
This article was published via AFP Relaxnews.