The up-and-coming Hong Kong brand will donate 100 percent of profits from its latest ready-to-wear product (a run of 300 knit tees) to NGOs playing a crucial role in the ongoing coronavirus pandemic.
From athleisure giants to vintage watch re-sellers, businesses at every level are rallying resources to the struggle against CoViD-19, an infectious respiratory disease that has sickened over 1.9 million people and decimated the global economy. In Hong Kong, there's been no shortage of big and small enterprises that are 'doing their bit'; though a pure cynic might surmise (not unfairly, mind you) that some are putting more on the line than others, relative to their means and size. A lot like The Anthology.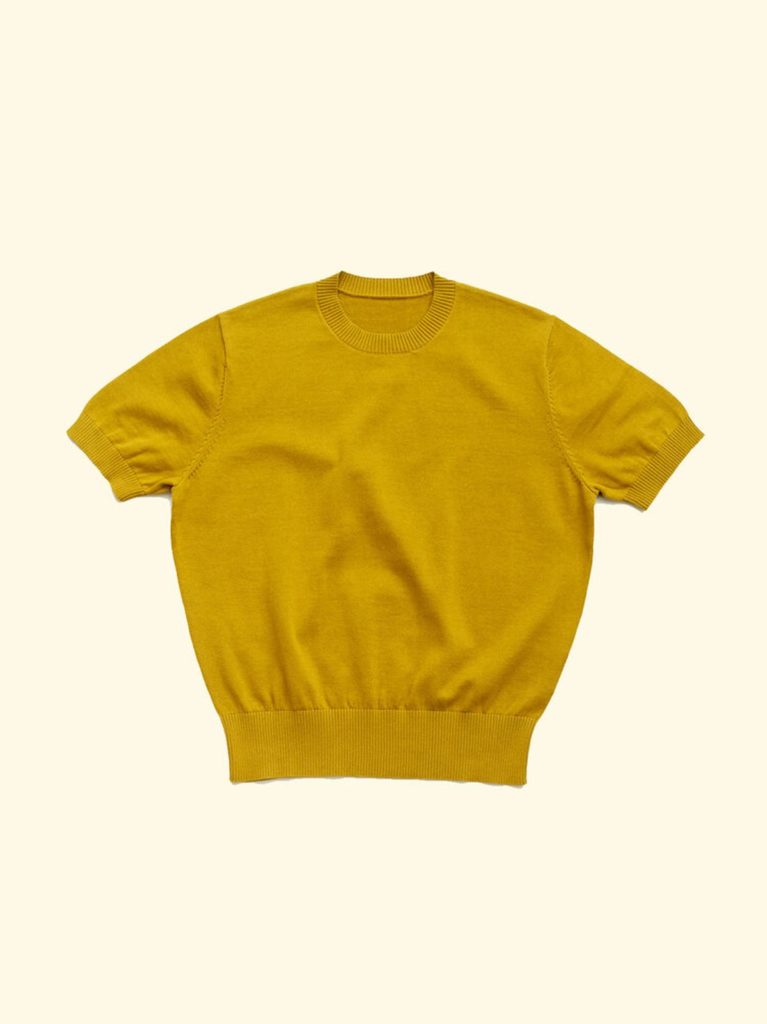 The Hong Kong-based menswear brand, which specialises in bespoke tailoring, today announced that it will be donating all profits from the sale of its latest ready-to-wear release to medical organisations that are essential to combating CoViD-19. These include the International Committee of the Red Cross and Médecins Sans Frontières (Doctors without Borders).
"These t-shirts were originally going to be a core item in our June ready-to-wear launch", says Anthology co-founder Buzz Tang, "but we decided to bring them forward in order to respond to this situation."
"None of us are strangers to the degree of devastation CoViD-19 has wrought. Witnessing the personal impact of the pandemic as well as the tragedies around the world, I felt compelled to do my part to help out. Beyond private donations, utilising the resources available to The Anthology was the best way to achieve this."
Conceived with The Anthology's bespoke garments and similar 50s-inspired sportswear in mind, each knitted tee is made using ethically-sourced organic cotton from Xinjiang, and comes in navy, cream or mustard colourways. The style's very distinctive proportions speak further to the influence of 'high vintage': the neck is high; the body is short; and ribbed hemming is used to reinforce key articulation points on the waist and arm.
These tweaks ensure that the Anthology's knit tee complements a wearer's overall proportions — even whilst wearing trousers that are medium to high-waisted. To finish, a unique tumble-washing process is used to treat the garment, imbuing it with a silken finish that makes it feasible to wear during summer."We're committing our entire stock of 300 t-shirts to this campaign" says Tang. "But it's only through your help — our valued customers and friends in the industry — that we'll be able to make a difference."
The Anthology knitted t-shirt can be purchased online or through the brand's Hong Kong and Taipei showrooms for HK$680 (US$90). To learn more about 'The Anthology for CoViD-19' campaign, click here.