Celebs and style icons such as Lily Cole, Arizona Muse and more are challenging us all to a wardrobe detox, but what does that really entail? We ask them for their thoughts and secret tips on how to build a lasting wardrobe.
It's been weeks (and, for some, months) since many of us started spending our time in isolation at home, and we're pretty sure by this time, you've tried everything to keep yourself occupied — whether it's learning new recipes from top chefs, taking on creative instachallenges, keeping yourselves in top shape with fitness tutorials — so we think it's time you add another activity to your to-do list: Giving your wardrobe a detox.
There are many benefits to giving your wardrobe a much-needed clear-out. To start, it opens up space for new pieces, and just the decluttering process alone is great for your mental health, making it a perfectly suitable activity right now when everyone is feeling anxious with the lack of social life.
Also, at a time when even the biggest players in the fashion industry are picking up the pace with their efforts towards sustainability, the situation has really shed a light on the dire need to break our old shopping habits. Detoxing our wardrobe will allow us to take a second look at the environmental impact of our wardrobe choices.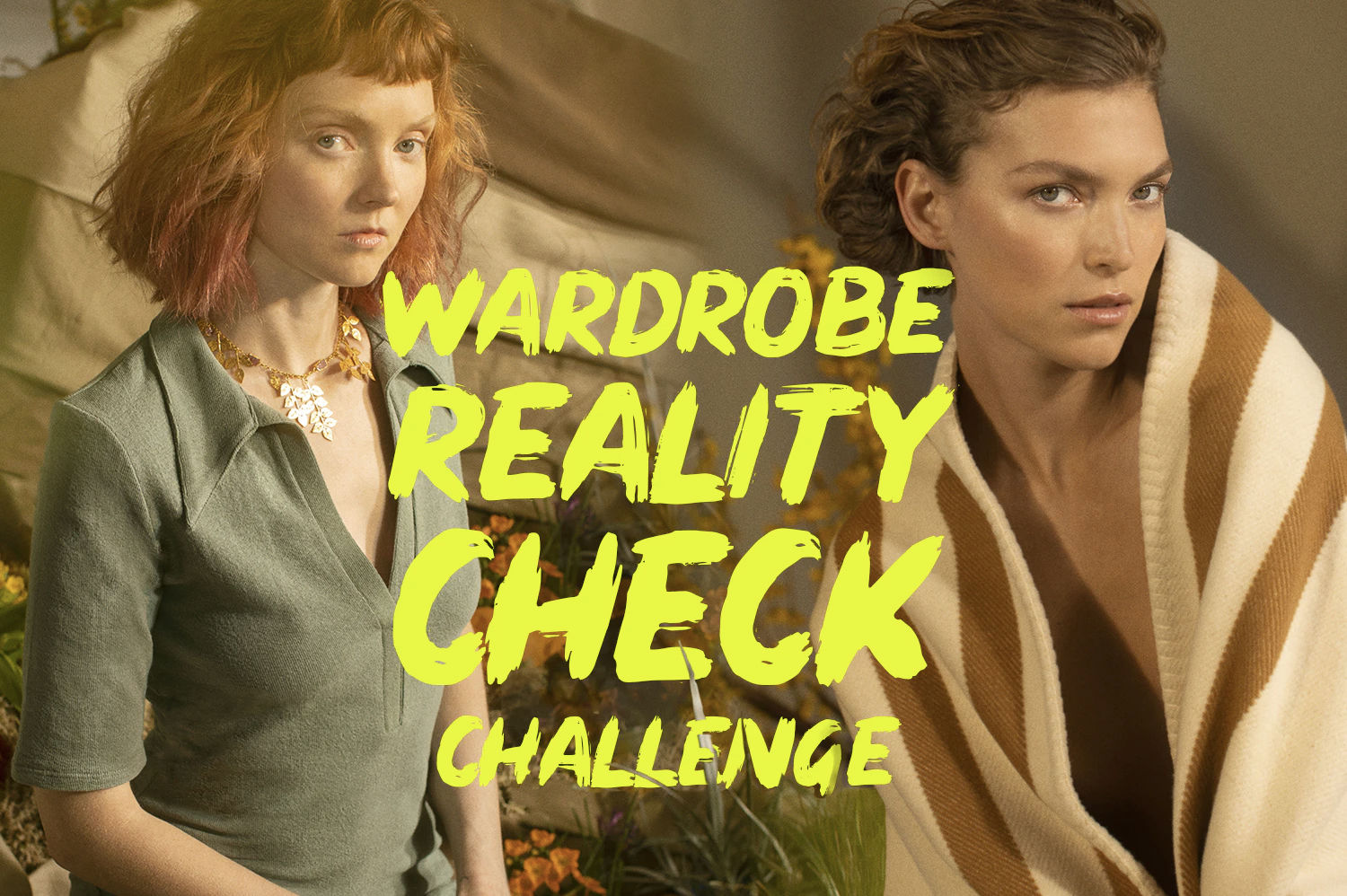 So, how do you begin this mammoth task of decluttering? Vestiaire Collective, the online luxury resaler, has some tips for you, as they team up with some of their stylish and environmental activist friends around the world — from Lily Cole to Arizona Muse and Hong Kong's very own Cara G. — to challenge us all to a 'Wardrobe Reality Check' — an initiative that celebrates the 50th anniversary of Earth Day, which lands on 22 April.
These celebrities and style icons have also gone a step further by putting up their cleared out fashion pieces for sale on Vestiaire Collective to give them a chance of a second life — helping to participate in the more sustainable circular fashion cycle. All proceeds from the sale will go to their chosen charitable organisations that focus on protecting the planet.
We've took this chance to ask each of these participants about their thoughts on circular fashion, and to offer some insights on putting together a sustainable and stylish wardrobe. Scroll down to see what each of them have to say, and head here for the four simple steps to embark on your own wardrobe reality check.
Jump To / Table of Contents