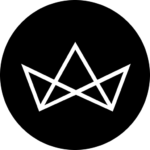 Louis Vuitton's latest collaboration with contemporary artist Urs Fischer is a maximalist's dream
A reimagining of the French House's iconic florid monogram in the painterly brushstrokes of Swiss contemporary artist, Urs Fischer.
The love affair between fashion and art is a tale as old as time; a union of creatives in constant inspiration of each other. Flicking through the archives of seasons' past reveal an admirable selection: Loewe's holiday capsule collection, dedicated to a new artist each season; Dior's bag-turned-sculptures in the Dior Lady Art series; and Olympia Le-Tan's embroidered clutches that hold, feel and tuck under the arm exactly like the novels they were created after.
One for the new year: Louis Vuitton's collaboration with the Swiss-born, New York-based contemporary artist, Urs Fischer; a multidisciplinary creative better known for his large-scale installations underpinned by a playful yet audacious cadence (He counts a life-sized alpine chalet, dubbed 'Bread House', made entirely of sourdough as one of his acclaimed works). Now, with the French Maison's collections as his latest canvas, Fischer reimagines the House's most distinctive Monogram pattern; the decorative 'L's', 'V's' and four-petal florals first created in 1896.
Renamed as 'memory sketches', Fischer's hand-drawn rendition is an extension of his poignant, scale-distorting visuals that draw reference from processes of transformation; in materials, in concepts and in images. An optic illusion is, then, a fitting foundation for Fischer's take on the heritage pattern.
Departing from the monogram's usually stringent stature, the motifs are brought to life using tuffetage, a tufting technique that resembles the tactile, finger-tempting texture of velvet. As for proportions, the typical uniformed sizing is completely ignored. Instead, each of the stylised symbols are given a life of its own, arbitrarily stretched and compressed in various sizes for an abstractly entrancing pattern; some larger, others smaller and all on the signature angled slant. The renewed monogram dances instinctively across every surface it inhabits — accessories, shoes, bags and ready-to-wear, seemingly floating in constant motion.
A rendering that is bound to turn heads, two striking colourways have been paired exclusively for this collection — red and black or white and black. The sharp, high-octane wash is a visually captivating contrast to the original brown-on-brown take, and warrants just the right splash of colour, drama and exaggeration needed after a year's worth of dressing in nondescript home comforts coloured in various shades of neutral.
To accompany the hypnotic monogram, Fischer has imagined a dreamlike cast of animated characters: A cat dozing off in a banana peel; an avocado meeting an egg; a dove piggybacking a peach. The eccentric roster comes to life upon the House's surreal window displays which double as an expressive showcase of Fischer's creative calibre. Spot them also hidden upon the delicate silk scarves tucked amongst the comprehensive collection for a piece of wearable art of your very own.
The Louis Vuitton x Urs Fischer collection is available online and in-stores from 1 January.