Maison Margiela's split-toe Tabi boots are the industry's marmite — a true 'if you know, you know' design.
Very few people can tell you who Martin Margiela is, much less what he looks like, but they can definitely tell you what they think about his Tabi boots and its distinctive horse-hoof shape.
Japanese tabi socks — from which the Tabi boots get its name and design — are split at the toe to accommodate thonged geta sandals, dating back to the 15th century. Whether you're amused or fascinated by these cloven leather boots, one thing's for sure: you just can't look away.
It's even harder to now that the Tabi boots are all over Instagram. There are several pages dedicated to them and the #margiela tag is mostly used to show off their myriad styles. Even Kim Kardashian has a pair.
How exactly did we get here, with so many people trotting about in these two-toed shoes? Below, we take a look at some recent Margiela Tabi releases that thrust the cult-favourite boots out of obscurity and into the hands of Depop sellers and Instagram stars to become, perhaps, the most iconic shoe in high fashion.
The first men's Tabi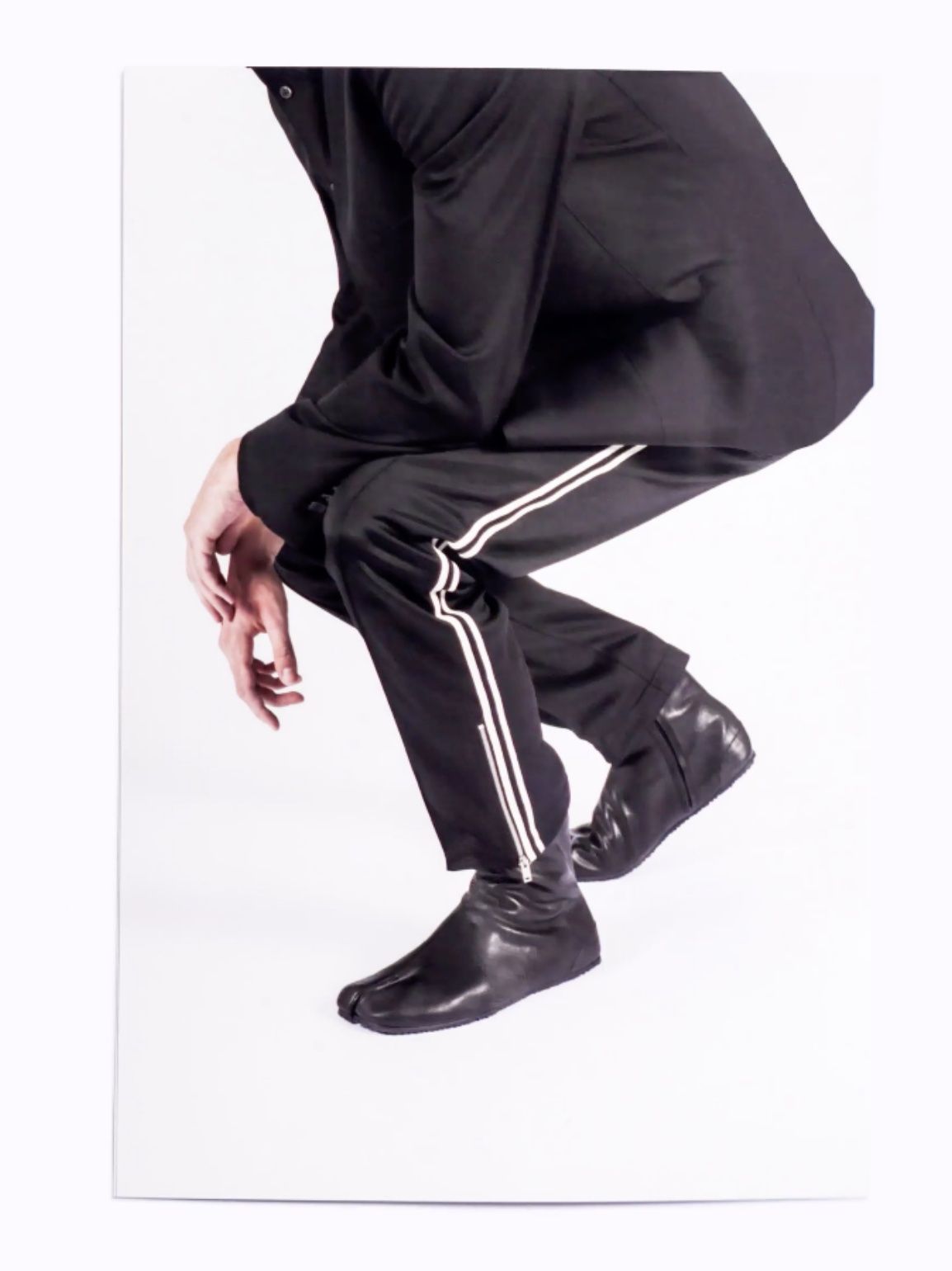 While the original Tabi boots were crafted with techniques and finishings borrowed from traditional male footwear, Margiela designed them very much for women. That didn't stop some die-hard fans from squeezing into a smaller pair, though. It wasn't until 2017, almost a decade after Margiela left his namesake label, that a new style for men was introduced.
That pair came with a streamlined calfskin silhouette and ultra-fine soles. More faithful variations with chunky heels would follow soon after for Fall/Winter 2018, as would the rise of Instagram pages like @tabibootsman. In 2019, the men's Tabi was cast into the public spotlight courtesy of American Horror Story star Cody Fern, who took to the Golden Globes red carpet in a black pair.
The reflective Tabi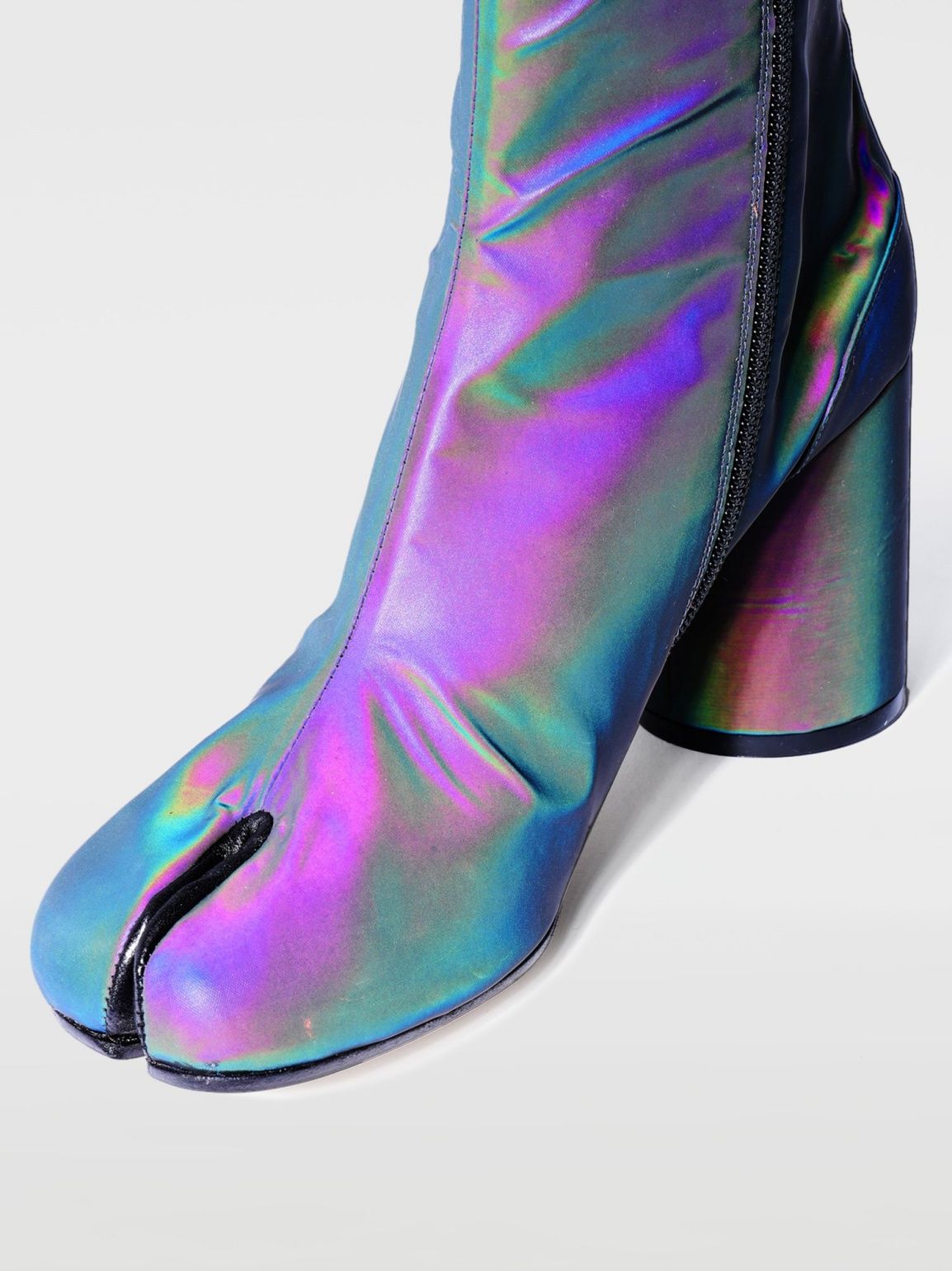 The Tabi truly went mainstream in 2018, when Maison Margiela, under the helm of John Galliano, released a black pair that turned iridescent under a flash of light. These were meant to go with the brand's Spring/Summer 2018 couture collection, which featured clothes made of similarly reflective fabrics. As it happened, reflective fashion was having a moment that year; Gucci, Stella McCartney, Nike and Yeezy all offered shoes that boasted that rainbow shine. Those distinctive Tabi boots, along with a matching tote bag, inevitably became an Instagram sensation.
The Dover Street Market collaboration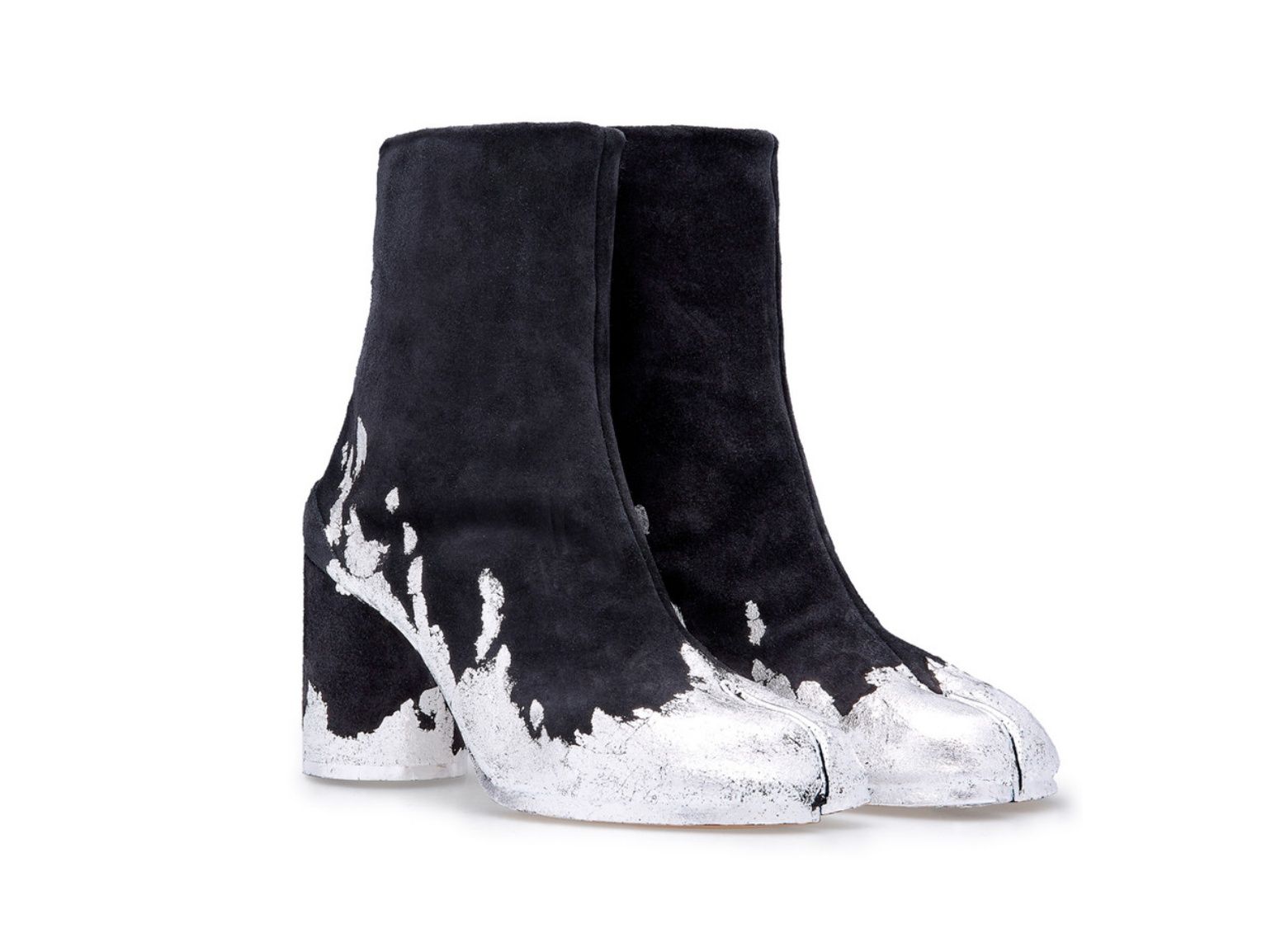 In 2019, Dover Street Market, Rei Kawakubo's über-cool high fashion emporium, teamed up with Maison Margiela for a range of exclusive Tabi designs. These limited-edition boots, which came in black or grey suede, were distinguished by specks of metallic silver foil — a nod to the Tabi's paint-splattering debut. They were sold in all Dover Street Market stores worldwide. Today, you can still get your hands on the flat boot version for men, or the equally shimmery white glitter boot for women.
The Tabi Instapump Fury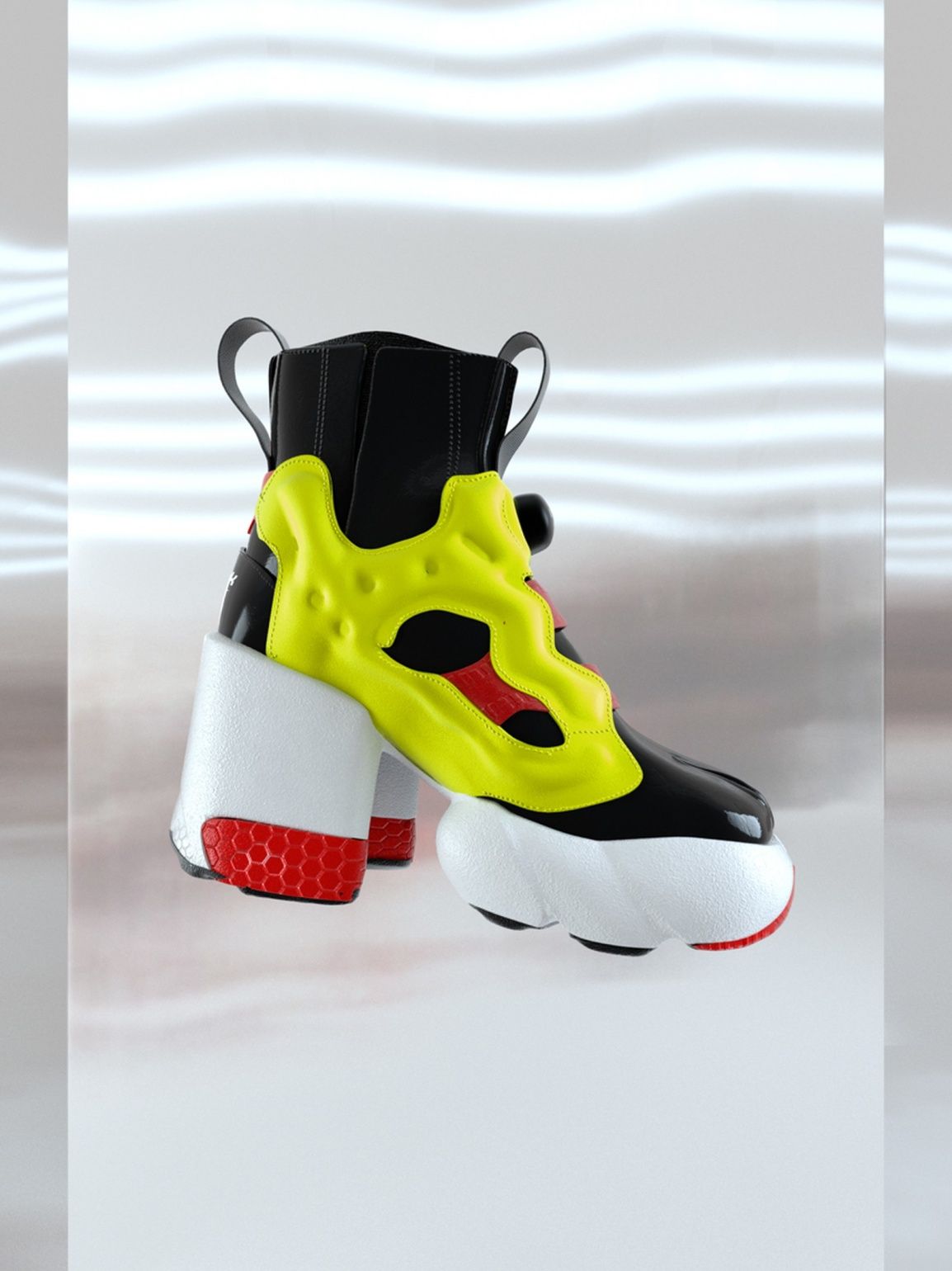 Under Galliano's creative direction, the Tabi boots have morphed into every shoe silhouette you can think of: loafers, lace-up shoes, ballerina flats, slip-ons and Mary Jane pumps. But the one that speaks the most to our times is the sneaker, which appeared on Maison Margiela's Spring/Summer 2020 runway. It was a Frankensteinian cross between the Margiela Tabis and Reebok's iconic Instampump Fury sneakers, marking the first collaboration between the two brands. The unisex sneakers, which launched last September, came in high-heeled and flat styles and various colourways such as bright yellow, blue and black, making it the most democratic Tabi style of all.
The Classic Leather Tabi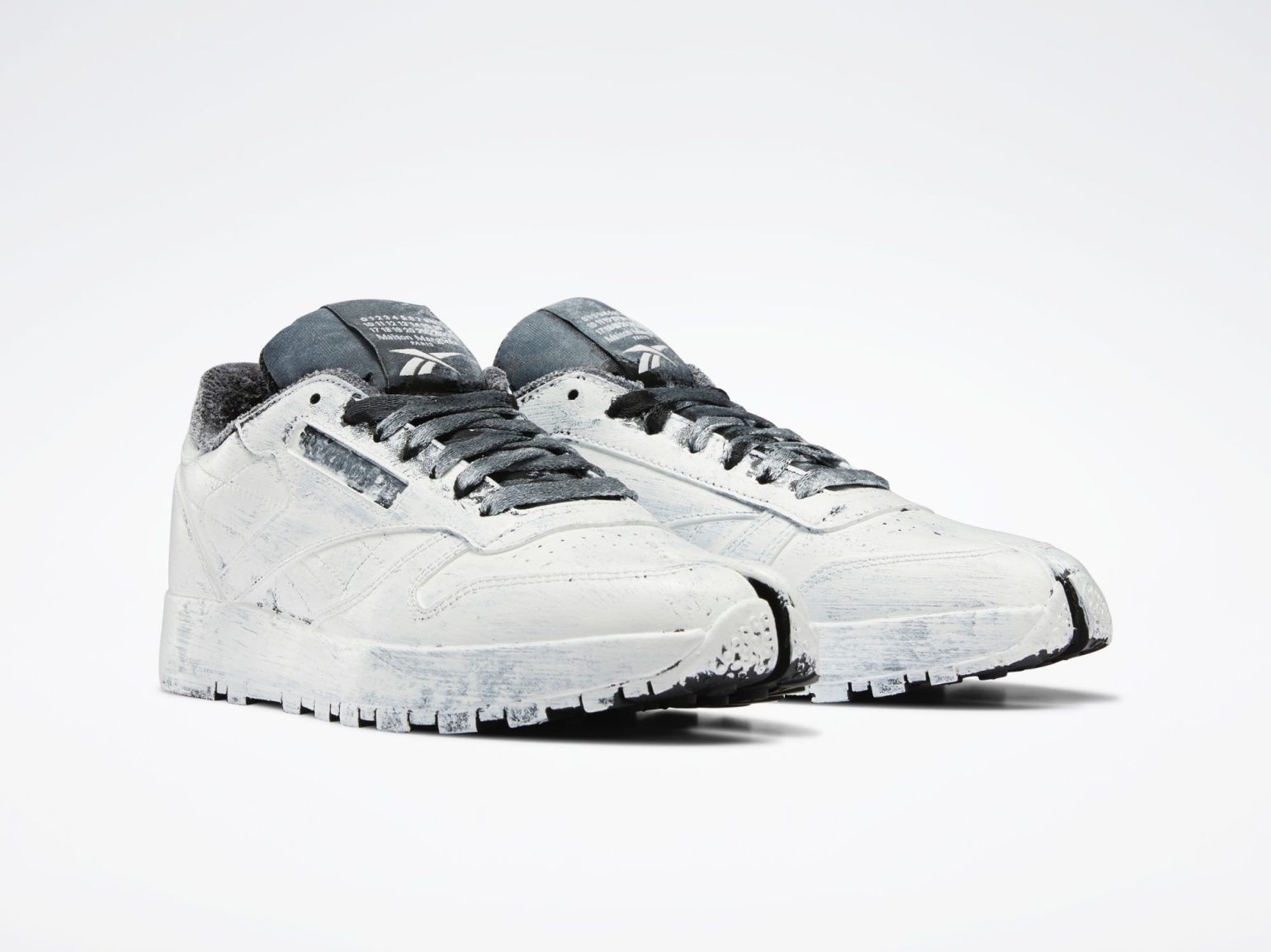 If there's a pair that indicates that we have reached peak Tabi, it's this one. The upcoming Classic Leather Tabi is yet another Maison Margiela x Reebok creation. This time, it combines the former's cleft toe with the latter brand's 1983 Classic Leather trainers.
What makes the limited-edition pair truly collectible is that it's hand-painted using Margiela's signature 'Bianchetto' technique, which means that the white coating will chip and crumble with wear. Kim Kardashian, of all people, gave us the first look at the shoes by sharing it on her Instagram stories.
The Maison Margiela x Reebok Project 0 Classic Leather sneakers retails for HK$3599.
Header photo courtesy of Maison Margiela
See the original post here.