Mary-Kate and Ashley Olsen have impeccable taste in vintage fashion.
There is no question about this — just take a look at any of their Met Gala red carpet appearances in the past decade, for which they'd styled themselves in archival designs by Chanel, Dior, Givenchy and more.
Now, through their luxury fashion label The Row, the Olsen twins are offering rare designer pieces hand-picked from their own personal collections.
The curated pieces are as impressive as they are expensive: There are Chanel jackets, Yohji Yamamoto culottes, a John Galliano kimono dress and several '90s coats from Issey Miyake and Comme des Garçons to browse from.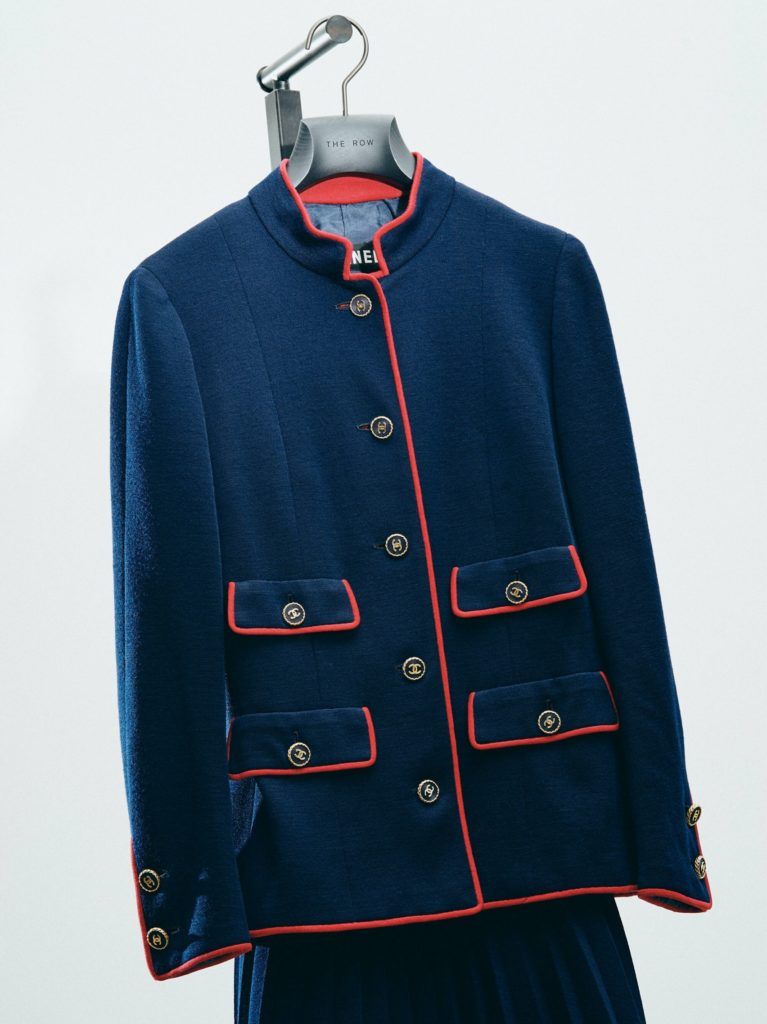 Each piece reflects the twins' distinctively refined styles, shaped by their appreciation for subtle details, luxurious fabrics and the preferred colour of black. Like the designs for The Row, which were recently sported by Kendall Jenner, the Olsens' treasured vintage pieces aren't attention-grabbing or heavily branded. They operate more on the basis of, 'If you know, you know'.
They were even curated that way. The designers had the help of vintage fashion expert Marie Blanchet, who has worked at Vestiaire Collective and now heads the Meghan Markle-approved William Vintage boutique, as well as her own business, Mon Vintage. Fashion fans who know their history will delight over the authenticated pieces like the Pierre Cardin cape, for example, or the 1970 Chanel skirt.
Some 30 vintage fashion pieces are now up on The Row's website, with prices available upon request. Even if you're not shopping, the collection offers an intimate glimpse into the worlds of the Olsen twins, who are famously reclusive. They rarely give interviews, they're not on social media, and they avoid the paparazzi. All of which, of course, only fuels fans' curiosity.
The collection also points to just how ahead of the curve the twins are. They've been collecting vintage pieces for the last two decades, long before the Kardashians made headlines by wearing vintage Alexander McQueen or Versace.
They would source them in vintage shops and flea markets in New York, Paris, Los Angeles and more (Read: quite a few of their aforementioned Met Gala looks were bought at Beverly Hills' Lily et Cie boutique.) At The Row flagships, the twins have always showcased their love for antique furniture and vintage accessories.
Now that the world has finally caught up with the joys of secondhand shopping, the Olsen twins are finally bringing old clothing to The Row, too. They're one of the few luxury labels to have jumped on the resale business so far: There's also Gucci, who teamed up with TheRealReal to sell pre-loved pieces; as well as Miu Miu, which launched a collection of upcycled vintage dresses. Still, you can bet that the list will grow in the months ahead.
Header image courtesy of The Row
See the original post here.