Swing into action in style with a pair of Nike's limited edition Miles Morales Air Jordan 1 sneakers.
Crime-fighting and universe-traversing can be difficult and dangerous, but that doesn't mean it can't be done without a bit of flair and pizzazz. Just a few weeks shy of Spider-Man: Across the Spider-Verse's premiere, Nike dropped a very special edition of their iconic Air Jordan 1, designed with a touch of the film's Afro-Latino hero's vibes. In the slightly rephrased words of Nancy Sinatra, these sneaks are made for multi-universal walkin'.
'The Next Chapter': Nike's limited edition Miles Morales Air Jordan 1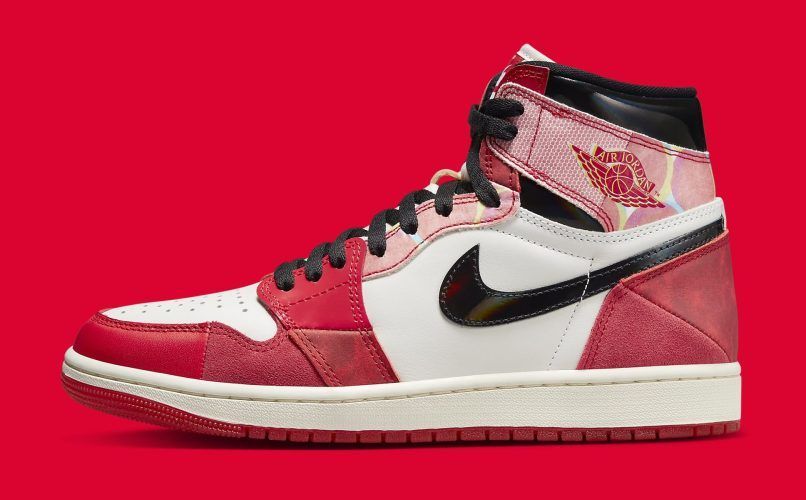 As they did with the first movie, Nike dropped the limited-edition Air Jordans to commemorate the upcoming release of Across the Spider-Verse. Aptly named "The Next Chapter" since its predecessor was named "Origin Story", this new Air Jordan 1 bears the Chicago design, which is similar to what Miles wears in the film. The red, white, and black palette gives the sneakers a bit of a retro look and feel. Meanwhile, the touch of faded colour with the circular design pays homage to the film's animation style.
If you're looking to grab yourself a pair so you can swing through Manhattan as onlookers below marvel (heh) at your gorgeous sneaks, you unfortunately will not be able to directly buy them from Nike because, surprise, they've already sold out. But there are resellers out there who have them, though they're definitely going to be a little pricier. Hey, that's the price of being able to travel the multiverse with swag.
If you don't have the funds to snag these Air Jordan 1s, then you might just have to settle with watching Miles Morales wear them as he swings through the city and the multiverse in Across the Spider-Verse, which premieres in theatres here in Thailand today.
[Hero image: Nike]