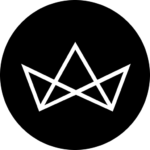 Onitsuka Tiger names Willow Smith as global ambassador, with proceeds going to Black Lives Matter
Onitsuka Tiger, which is renowned for its graphically styled sneakers, has enlisted actress and singer Willow Smith for its Fall/Winter 2020 campaign.
The selection criteria for brand ambassadors continue to evolve. In recent years, a number of renowned models, catwalk stars and social media players all but cornered the market to the point where they were omnipresent in endless campaigns for both everyday and luxury brands. However, this era appears to be coming to a close. These days, ready-to-wear brands that aim to stand out are increasingly calling on strong personalities and politically committed representatives who advocate self-expression. 
This is the strategy chosen by Onitsuka Tiger, which has made Willow Smith, daughter of Will Smith and Jada Pinkett Smith, its new ambassador for the Fall/Winter 2020 season. Charisma, assertiveness, committed messages on social networks: the young woman — at only 19 years old — regularly makes her voice heard in support of causes that are close to her heart.
The campaign, which, as WWD reports, dates from before the period of coronavirus lockdown, shows Willow Smith in a selection of ready-to-wear and shoes in an untamed natural setting. Onitsuka Tiger has announced that part of the proceeds from the sale of the creations in the video will be donated to the NAACP Legal Defense Fund to support its contribution to Black Lives Matter.
Nearly a year ago, in September 2019, Willow's father, Will Smith, also appeared in a short film for Onitsuka Tiger.
This article is published via AFP Relaxnews.