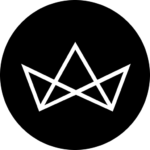 Phillips Perpetual is selling a one-off version of The Armoury 'City Hunter' to benefit the WHO's COVID-19 fund
The eponymous auction house's London-based lifestyle boutique will retail 25 jackets — made in The Armoury's signature 'City Hunter 2' style — in order to give a much-needed boost to the WHO's Coronavirus response fund.
In today's episode of 'big names uniting to fight the global health emergency', Phillips just announced it will be partnering with world-renowned sartorial outfitter The Armoury to offer a very special limited run on the latter's much-loved City Hunter. Proceeds raised from the sale of these casual jackets — made up in cosy swatches of 100 percent wool houndstooth — will go to the World Health Organisation's CoViD-19 Solidarity Response Fund.
Donations facilitate the work of the WHO in tracking and understanding the spread of the novel coronavirus, as well as relief efforts for frontline workers and the ongoing race to develop a viable vaccine. Beyond the pricetag of each City Hunter, purchasers will have the option to increase their donation in order to benefit the Response Fund.
The jackets will be available through Phillips Perpetual: a permanent boutique operated by the auction house in London's Berkeley Square, specialising in fine and rare watches in addition to a variety of horology-adjacent knickknacks. "We are delighted to launch our first limited edition accessory to benefit critical response efforts in countries most affected by the pandemic," says James Marks, the director of Phillips Watches. "It was a privilege to work alongside The Armoury team and Mark Cho to produce a jacket with a horological twist that I'm sure the broader watch community will enjoy for many years to come."
First introduced in 2017, the City Hunter has since become an essential part of the archetypal Armoury look. Its relaxed aesthetic and overall design derives from the Spanish teba and British hunting jackets of yore, with practical details calibrated for optimum performance in most urban settings. Version 2.0 of this style retains the original's jersey construction — giving the jacket a stretch that is akin to knitwear — and makes use of a manufacturing technique known as a TPS seam, thereby reducing the garment's overall bulk.
Other features that are perfect for the shop's cosmopolitan, on-the-go clientele include ticket pockets and an amply sized chest patch — designed specifically by The Armourers for storing smartphones.
To learn more about Phillips' Perpetual x The Armoury, visit Phillips online. Alternatively, support The Armoury Hong Kong by ordering a City Hunter directly from their online store here.