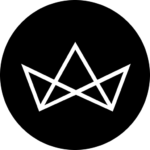 Review: Rent a new bag every month with Style Theory, Hong Kong's newest luxury handbag subscription service
Style Theory's co-founder Raena Lim has the answer to a recurring conundrum faced by fashionistas everywhere: having "nothing to wear," despite a bursting wardrobe.
It's a problem faced by herself as well as her friends, she says — something that's a result of unhealthy consumption habits. In a bid to reduce this, Style Theory was born. But that's not all: "With smaller homes and tinier spaces, closet space should be reserved for clothes and bags you truly utilise and love," she says.
The Singapore-based luxury handbag subscription service, which launched in 2016, opened operations in Hong Kong this year. With more than 2,000 bags from around 25 of the most-loved luxury brands in the world — including Chanel, Hermes, Louis Vuitton, Celine, Chloe and Dior, just to name a few — savvy fashionistas in Hong Kong now have the opportunity to snag the latest seasonal favourites for a month at a time. To give you a better idea on the Style Theory business model, we dove in for a monthlong trial.
How it works 
Style Theory functions on a membership subscription model. Becoming a member is simple: simply select "join the waitlist" and fill in your details on its website. A membership invite can be expected within five days.
After your membership is confirmed, subscribing, ordering and arranging for returns are all done on Style Theory's app. There's also a chat function that allows you to talk to the team in real time, and the app states that the customer service team will typically get back to you within 24 hours — however, I experienced a longer wait time on occasion, up to several days, apparently due to a spike in inquiries.
The first step is to subscribe for its services. It costs HK$899 a month, which entitles you to one handbag for 30 days. 
You also have the option to add HK$420 to rent a second bag. You'd need to return your first bag, though, before you can get your second. This means, however, that you'll get to enjoy one new bag after another within the space of a month, for a total of HK$1,319. Not a bad option for those who want to enjoy a new designer purse on their arms every two weeks. 
Style Theory says it's not unusual to see members wanting to continue renting their bag beyond the first month. For those who are on the one-bag subscription plan, there's the option to extend the rental period by another month. To do this, simply renew your subscription for a second month for the same price.
Stylish selections 
I realise I'd always geared towards oversized models while bag shopping. Because of this, I have a wardrobe jam-packed with hold-all types. None of them ever seem to work for a night out, or as a simple bag I can swing on my shoulders.
So for this trial, I decided that I'd opt for something smaller for a change. Fendi's By the Way in quadricolour coal and regular size caught my eye — I wasn't quite ready to go as small as the brand's popular Mini Wave Peekaboo. 
For my second bag, there's still a large pool to choose from. (There is a HK$6,000 deposit for Chanel and Hermès.) But having eyed the Saint Laurent Envelope bag for some months now (and worried it's too small compared to my usual picks), I thought this was the perfect chance to try it out. I went for the large crocodile embossed model in black with silver hardware.
Because I'm an avid shopper of secondhand designer bags, I do a lot of research on a retailer's authenticating process before committing to a purchase. Style Theory has a team of authentication experts who identify counterfeits. They also use a device by AI technology firm Entrupy, which scans and captures microscopic images of the bag, and compares the model, serial code, hardware, plus stitches and grains of the leather against a database, which can identify consistency and authenticity. The algorithm on the device becomes more sophisticated the more data it collects. 
Enjoying your new arm candy 
Style Theory's rentals are delivered via DHL. They're wrapped in recyclable packaging and Style Theory's branded dust bags. We're told not to throw the packaging away — they must be used to return the bag. This in a way helps to minimise environmental impact, in keeping with the brand's philosophy. Returns are arranged via the app: choose your desired time and date, and DHL will come and pick up your parcel to send back to Style Theory. 
The bag comes with an inner and outer condition checklist, detailing minor blemishes that Style Theory has already accounted for. For further peace of mind, members can pay for 'Style Theory Care,' an optional fee of HK$99 per month that's essentially insurance against accidental damages made. Under Style Theory Care, you'll never have to pay more than HK$450 for any repair costs for minor mishaps — the company covers the rest. And if a repair costs less than HK$450, then you'll pay the lesser fee. This doesn't cover irreparable damages, loss, or theft, however. If that happens, members will need to pay the valuation price of the bag. 
I found myself being extra careful with the bags because they're rentals — but also relieved that Style Theory's team can be easily reached in the in-app chat function, which is what members will need to do should they encounter problems with minor damages made to the bag.  
And as you might expect, I enjoyed the experience of having new bags to play with, without having to pay the retail price, or commit to buying them without knowing if they're right for me. The Fendi By the Way was just the right size for outings: it made me realise I can definitely survive without packing half of my apartment with me in my oversized handbags. Meanwhile, the Saint Laurent Envelope, a versatile pick, firmly became an everyday favourite. 
And good news for those who become attached to the bags they rent: some bags are available for purchase via Style Theory's app.
Learn more at Style Theory online.