Zadig & Voltaire celebrated the launch of their all-new 'This is Her!' and 'This is Him!' fragrances with a cocktail party in Sai Ying Pun last night (18th August 2016). As a fashion house that preaches the free-spirited lifestyle and rock attitude, guests were asked to break the mold and embrace modernity with a 'Be Rock! Be Zadig!' dresscode, and we were impressed with what we saw. Click to see the 10 rock stars that have made the best statement.
1
Kirsten McLennan (@kirstenmclennan), digital marketer, was looking both sexy and edgy in a Topshop body suit, Zara leggings and Giuseppe Zanotti heels, completed with a choker for a bit of a gothic flair.
2
Helen Chik (@helenchikx), Grazia market editor, looked free-spirited with an off-the-shoulder Bec & Bridge dress, Adidas sneakers, Poppy Lissiman clutch and Samantha Wills jewellery.
3
Morgan Tan, president of Shiseido Group, nailed the rock-theme in a 70s style ensemble that includes a sequinned top, flare jeans, tuxedo vest and also a fedora hat – all purchased from Lane Crawford and Lab Concept.
4
Tracey Lee Chan, private dining consultant, went for a ladylike but playful look with a Karen Millen dress, Jimmy Choo heels and a Chanel bag.
5
Karina Ha (@hakarinian), creative director, supported the brand by wearing a shirt from Zadig & Voltaire, which was paired with denim shorts from Topshop, ankle boots from YSL and bag from Coy.
6
Genus Ng (@genusng), training manager at NARS, looked badass in a grunge attire that involves a vintage floral dress, leather corset from Forever 21, denim vest as well as a Miss Sixty leather backpack.
7
Daphne Lau, general manager of Lab Concept, looked cool yet sophisticated in a Mo&Co. top, Topshop skirt, 3.1 Phillip Lim shoes, Chloe bag and also a pair of crystal earrings from Korea.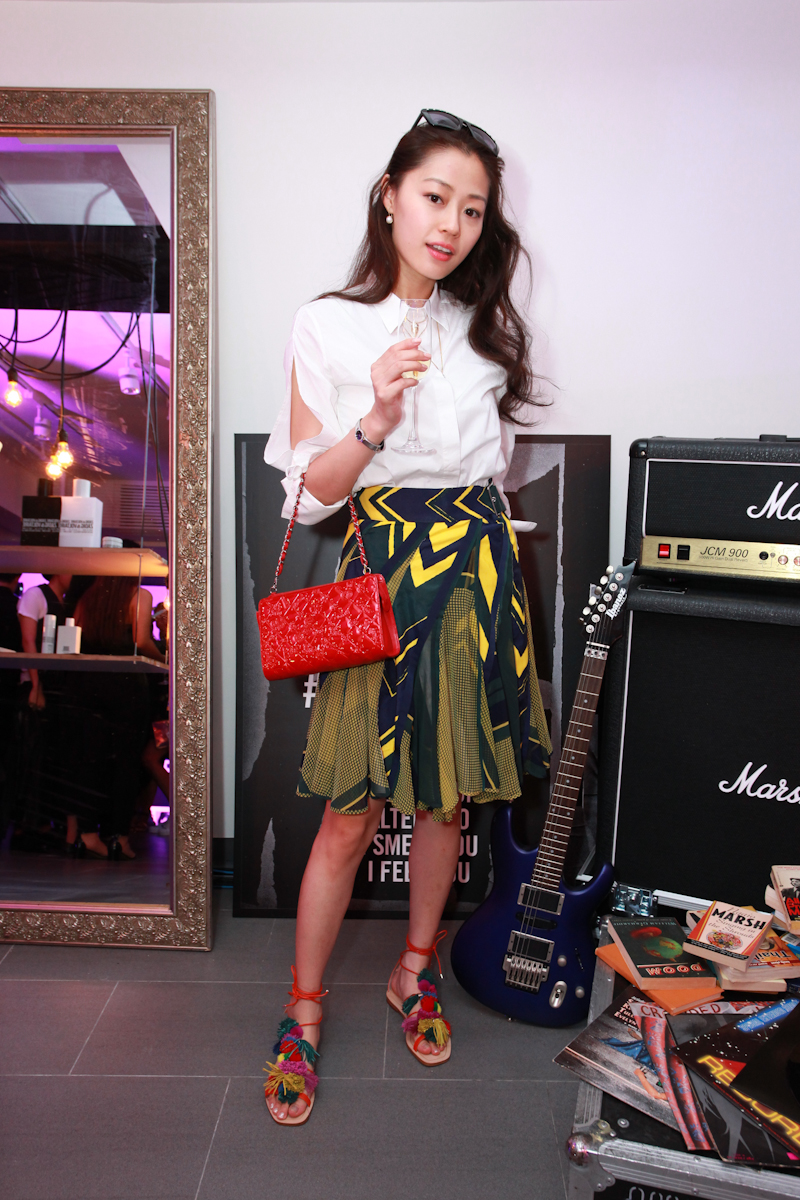 8
Vincci Yang (@vincci_yang), style influencer, stayed true to her own character with an elegant look that includes  a 3.1 Phillip Lim shirt, Sacai skirt, Zara sandles, Chanel bag, and finished with necklaces from Ela Stone fora touch of edginess.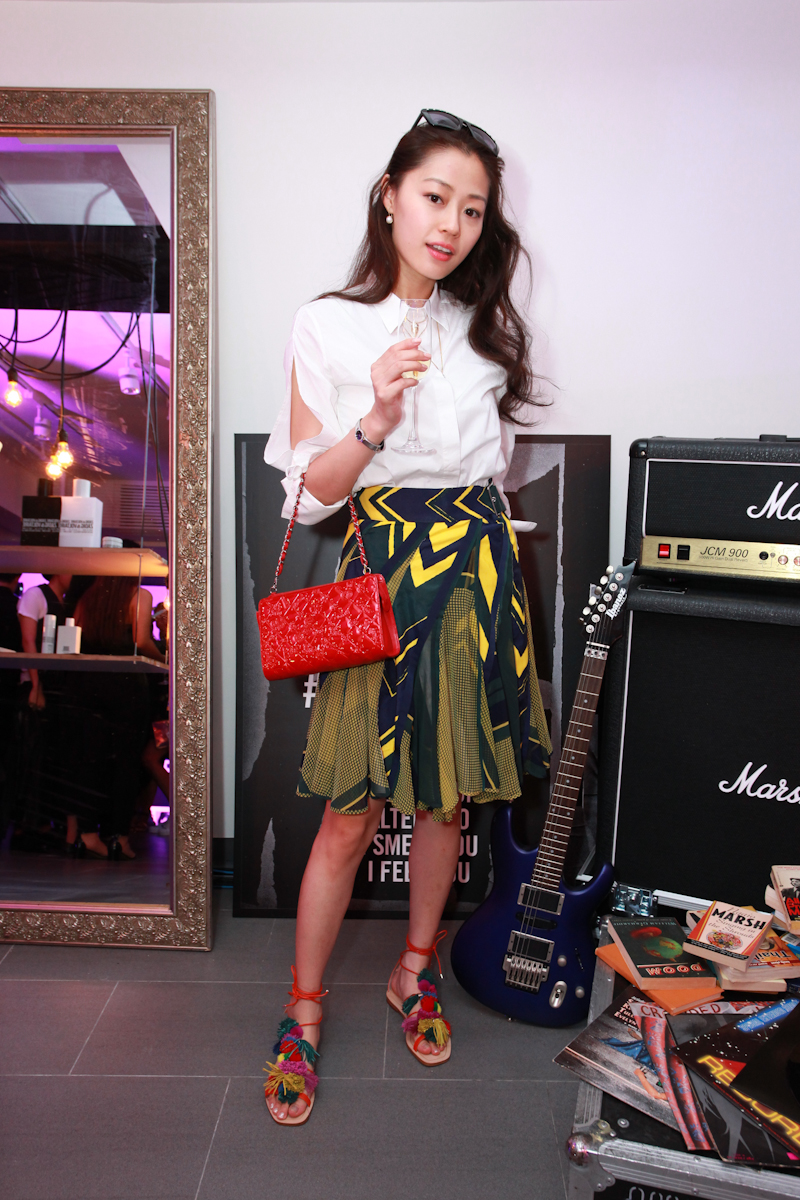 9
Mayo Wo (@mellowmayo), lawyer and style influencer, worked the pink trend with a silk shirt, Topshop velvet skirt, Aquazzura lace-up ballet flats, Gucci 'dionysus' floral bag, and then edged it up with a pair of funky sunglasses.
10
Rachel Ma (@rachelmahk), creative director, went for a modern rocker girl look dressed in a bell-sleeve dress by PI'A, vintage fedora hat and London Rebel ankle boots.