An Earth Day-exclusive Stella McCartney sweater a day, will keep the forest at bay.
It's no big reveal; Stella McCartney has always upheld a staunch commitment to the environment. Working off a strict guidelines of no leather, fur, feathers or exotic leather since its debut in 2001, the British brand proudly affirms an eco-conscious leadership in all of its creations exploring new innovative engineering for materials that is smarter and better. One of which, as all those in-the-know will know, the infamous Falabella tote. An iconic wardrobe essential that has found fans in all places.
For Spring/Summer 2021, Stella McCartney joins Greenpeace in the creation of an capsule collection of four exclusive pieces, advocating the same message as the environmental organisation's initiative's latest: To seize deforestation in the Amazon, which is fuelled by industrial agriculture and meat product.
The organic-cotton-made pieces — two T-shirts and two sweatshirts — feature two sweet graphics inspired by vintage eco-activist designs set against either a powder blue or white marbled backdrop. Alongside, the Stella McCartney Cares Foundation will be donating to Greenpeace in support of its 'Save the Amazon' campaign.
"Stella McCartney has been a vegetarian brand since day one, and I could not be prouder to support an incredible organisation like Greenpeace to celebrate our anniversaries and raise awareness of this urgent issue." McCartney explains.
"I hope things do not return to normal in 2021 – rather, I hope we return to life more mindful, particularly when it comes to our decisions. Precious forests, like the Amazon, should not be destroyed to produce industrial meat sold around the world. Simply reducing meat in your diet can protect the Amazon from deforestation and safeguard this vital ecosystem and our climate for future generations." she finishes.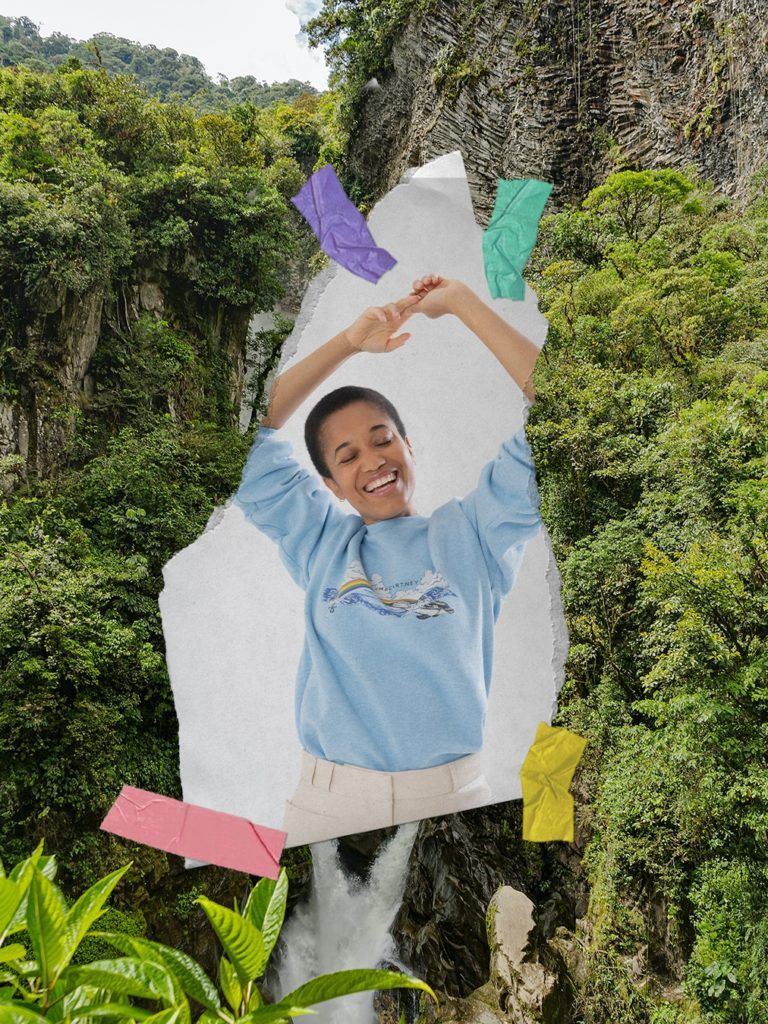 The partnership coincides with the fashion brand's 20th anniversary and the campaign organisation's 50th anniversary — a timely collaboration that is entirely effective in relaying positive messages of change and continuing conversation of environmental conservation. One of which will be led by the British designer herself via a new speaker series, #StellaTalks, and enlists various global changemakers as weekly guests. It kicks off at the 23 Old Bold Street flagship with environmental filmmaker Alice Aedy, speaking on her role as co-founder of Earthrise Studio. Watch it here.
Read more about the Stella McCartney x Greenpeace. Shop the collection at Stella McCartney online.