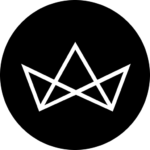 The Ritz-Carlton's upcoming showcase has all the inspiration you need for the wedding of your dreams
Congratulations, you've just gotten engaged to the man of your dreams. 
As you're overwhelmed with all the joy from anticipating this new adventure of a lifetime with your best friend and partner-in-crime, it doesn't take long for the questions to start flooding in: Where should we get the ring? When should we have the wedding? Do we want roses or peonies? What about the dress – regal or contemporary? And oh, who should be my maid of honour?
While you'll have to figure out that last question all on your own, you can totally enlist professional help for any other wedding dilemmas that you may have. After all, you only get one chance to make that wedding of your dreams a living reality, so you'll want all the help you can find to make this experience a little less stressful and a lot more magical.
The Ritz-Carlton, Hong Kong — the five-star hotel that's sent many a bride and groom down the aisle throughout the years — is definitely an expert in this area. This year, for its luxury wedding showcase, the hotel giant is teaming up with Only Mine to bring in the illustrious Bangkok-based PHKA Studio for an unexpected, contemporary and artfully minimalistic transformation of its opulent wedding venue.
Brides- and grooms-to-be will be treated with a tasteful demonstration of what your wedding could look like. Step into the beautifully decorated wedding space and enjoy the delightful demos and dance performances by Hong Kong Wedding Dance, cake-cutting ceremonies presented by The Symphony Designer Cakes, and live music performances by Orpheus Music.
Take the opportunity to meet with the top wedding vendors in town, and participate in a number of fun-filled activities — such as a photobooth section by Luster, modern calligraphy demonstration by SanStation, and sharing session on floral decorations with PHKA Studio's visual designer Nichada Porpo Duangwongsri — that aim to offer every couple a multi-sensory journey unlike any other.
Need inspiration for your wedding looks? No problem. Models dressed in exquisite bridal gowns from Trinity Bridal, groom suits from Brioni, mesmerising jewels by Graff, shoes by Rene Caovilla and Brioni, complemented with make-up and hair design by Mini Chan Make-up Artist & Hairstylist will be ready to show you the many outstanding style ideas you can experiment with.
As an added bonus, the first three couples who confirm their wedding banquets on the event day will each receive one of three exclusive benefits: a two-night romantic rendezvous in a one-bedroom Ocean View Villa for two (daily breakfast included) at a luxury hotel in Bali, Indonesia; a one-night stay in a Deluxe Victoria Harbour Suite with Club Access for two at the Ritz- Carlton, Hong Kong; or a Lava Shell Body Massage for two in a Couple Suite at the Ritz-Carlton Spa, Hong Kong.
For any queries about this event or if you would like to find out more about having your wedding at The Ritz-Carlton, Hong Kong, please contact their wedding professionals at (852) 2263-2380 or via email at hkweddings@ritzcarlton.com.