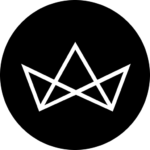 Valentino's Beijing couture show paints a fantastical world of colours, cultures and extravagance
"Why does the eye see a thing more clearly in dreams than with the imagination being awake?" The quote by Leonardo da Vinci was found on a card, signed by Pierpaolo Piccioli, as we checked into our hotel rooms in Beijing ahead of Valentino's haute couture show. Knowing that the collection's title is 'Daydream', the message became clear: If our dreams are more vivid than our wildest imagination, then our daydreams — our dreams dreamt with open eyes — have got to be something truly phenomenal.
Setting our minds in preparation for a collection that would, indeed, turn out to be strikingly fantastical, we were welcomed into the historic Summer Palace, the setting Piccioli chose to bring his daydreams to life in front of 600 guests, most of which hailed from all over the globe including Germany, Brazil, Australia, Thailand, Korea, Taiwan, and of course, Hong Kong.
The venue of choice, as it always should, played a vital role in presenting the concept of this all-new collection. It's a historical palace — now a UNESCO listed site and an Aman hotel — with a history as early as 1153, populated with buildings established from different dynasties across Imperial China. Traces from all generations linger on, much like the maison, which carries authentic roots and values that have made Valentino what it is today.
As we all made our way to the bespoke seats designed with Chinese-inspired shapes and symbols, traditional Chinese opera music started filling the air, and a largely Asian cast of models began to enter the pavilions donning voluminous ball gowns that swept against our feet as they glided past.
These pieces were covered in expressive details from bows to volants, all multiplied in layers upon layers, built into big, classic shapes that were amplified further with a rich palette of pink, red, emerald and gold. The mesmerising pieces recalled Italian Renaissance paintings and Chinese extravagance.
From the plunging jacquard dress in ivory, black and gold jardin onirque with oversized bow sleeves to the white résille dress embroidered with dancing sequinned florals, the 45-look collection is Piccioli's sartorial interpretation of a fantastical world where boundaries are blurred and symbols, colours and decorations from two different cultures collide. It's a new, inclusive world where we celebrate different values, cultures, personalities and even generations: a world we'd be delighted to daydream again any day.