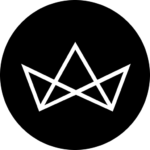 Weekly Obsessions: F.R.S. For Restless Sleepers' blouse, the Frédéric Malle En Passant EDP and more
As editors at Lifestyle Asia, we're privileged to get a first look at the most exciting new luxury goods every day. That's what you'll find in Weekly Obsessions: a running list of highly covetable items we're currently mad about — because if it's on our radar, it should definitely be on yours, too. From the fashion must-haves of the moment to lust-worthy beauty releases, scroll through to see what our editors are obsessing over this week.
F.R.S. For Restless Sleepers' 'Nerito' blouse
Back to working from home? As most of us office workers return to the work-from-home routine in order to flatten the curve once again, we've got a second chance to make sure we don't slip into that sluggish mentality a second time: Remember all that time spent working in sweats and pajamas, and snacking all day gaining the Quarantine 15 you're still struggling to shake? Yup, guilty. Let's not do that again.
How we can make it better? Other than eating better, we can also dress better. It might sound shallow, but it's actually scientifically proven that making the effort to dress up results in a rather effective uptick of productivity. There's no need to bust out the formal pantsuit, but I'd suggest finding pieces that keep the comfort while upping the style, such as with this 'Nerito' blouse from F.R.S. For Restless Sleepers (HK$8,927 from Net-A-Porter).
For starters, it's a blouse, so you really can do no wrong when it comes to presentability (Zoom meeting? No problem, just add earrings). It's also cut loose so you can just throw it on with zero effort and stay comfortable all day. The fun oceanic print featuring mermaids, coral, and starfishes also keeps us dreaming despite these hard times. If you need something more to persuade you: 20 percent of its profits will go towards the Association of the Italian Red Cross, so you can truly feel good, inside and out. — Cindie Chan, Style Editor
Editions de Parfums Frédéric Malle En Passant
While we're being cooped up at home, sometimes the thing to perk up the spirits can be as simple as a whiff of something delicious. Whether that's your favourite food, a room spray or a candle is up to you, but for me, the charming fragrance 'En Passant' by Olivia Giacobetti — first released in 2000 by Editions De Parfums Frédéric Malle — is just the thing to have you feeling carefree and liberated.
Considered by connoisseurs as one of the perfume publisher's forever classics, 'En Passant' (HK$1,380/50ml; HK$2,050/100ml) focuses on the singular beauty of the lilac, but no longer is the floral responsible for its universally recognised sweet and heady spell (which might cause disastrous results when you're detained in the same room all day). Instead, Giacobetti has purified it, cleansed it and aired it out into something delicate and feminine. It's the flower surrounded by light watery and green notes, with cool notes of cucumber and wheat that transports your mind's eye to sunnier, worry-free days of enjoying the weather unconstrained. Honestly, what wouldn't we all give for some of that right now? —Evelyn Lok, Managing Editor
Baudoin & Lange Sagan Classic 'Ginkgo' (in pinede glove suede)
I'd wager most of us began this latest bout of social distancing (as always) with lofty notions of rigorous exercise and an intricate plan for conquering the "quarantine, but make it fashion" hashtag. Predictably for yours truly, all that unraveled faster than the buttons on my now-too-tight trousers. Unshaven, untidy, and verging on unhinged, the one article of clothing which has actually kept me going is a pair of good slip-ons. The exact style and construction are bound to vary by taste, but if you're something of a glutton (and I absolutely am) very few slip-ons rival the 'Ginkgo' (approx. HK$3,877).
The latest incarnation in Baudoin & Lange's award-winning range of bench-grade loafers is inspired by the eponymous Asian nut tree — decorated with a cut-out resembling the Ginkgo leaf's shape. Being that the range is almost entirely made in glove suede, each shoe is supple to the touch, offering a comfortable and breathable ride on most covered surfaces. Buy one pair for the house — and another to cover the vast expanse between the front door and your sustenance courier. Available in multiple colourways. —Randy Lai, Editor