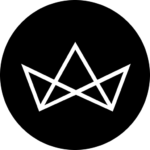 Weekly Obsessions: Gucci x Yuko Higuchi capsule, H. Moser & Cie.'s Venturer Vantablack and more
As editors at Lifestyle Asia, we're privileged to get a first look at the most exciting new luxury goods daily. That's what you'll find in Weekly Obsessions: a running list of highly covetable items we're currently mad about — because if it's on our radar, it should definitely be on yours, too. From the must-have fashion pieces of the moment to age-defying beauty products, scroll through to see what our editors are obsessing over this week.
Gucci x Yuko Higuchi capsule children's collection
Maybe it's just because I'm a parent, but don't we all have a little soft spot for all things in miniature sizes? For me, it's teeny tiny kid's clothes. Gucci has once again partnered with Japanese artist Yuko Higuchi for a capsule collection of clothes and accessories for your little ones, and they're simply overloaded with cuteness.
This time, Higuchi has imagined a new cast of anthropomorphic creatures for her peculiar kiddy universe — such as a cat holding a medal, a mouse with an umbrella, a rabbit wearing an apron (you get the gist) — which are all printed onto a collection of dresses, sweatshirts, t-shirts, shoes, bags, scarves, baseball caps, onesies and more.
With hoodies trending so heavily while everyone's spending their time in comfy lockdown attire, I'm thinking to get this cotton sweatshirt (HK$2,300) for my toddler as compensation for being stuck at home for over two months… compensation for me that is — nobody will get a bigger kick out of it than me! —Cindie Chan, Style Editor
It Cosmetics Your Skin But Better CC+ Cream
Not a lot of us are wearing makeup (if any at all) these days, especially when we're covering up with a mask when we need to go out. Personally, I've been reaching for products that help cover imperfections, offer some kind of protection for the skin, plus won't rub off that easily onto a face mask.
It Cosmetics' Your Skin But Better CC+ Cream (HK$320 from Sephora) has left me pleasantly surprised lately with its ability to tick all the boxes with just one tube: It's got SPF 50+ to protect against UVA/UVB rays, it's hydrating, helps to correct dullness and uneven skin tone, it brightens and smoothens the skin, and even works as a great primer if you want to layer on more makeup without it budging — or wiping onto your mask, that is. It also offers high coverage without looking cakey, available in a spectrum of 14 shades from light to dark — with two new shades formulated for Asian complexions too. This CC cream, a swipe of brow gel and I'm good to go for my weekly grocery run! —Evelyn Lok, Deputy Editor
H. Moser & Cie. Venturer Vantablack
Following the launch of H. Moser's original Venturer Vantablack last year, the forces of horological satire jokingly suggested that the brand's 'blackest of black' watches could only be improved by the addition of a handset so dark that it'd practically be invisible. The original mock-up — involving a sharpie and some seriously shoddy Photoshop — was very clearly an April Fool's jibe, yet Moser have workshopped the underlying premise and turned that into a masterwork of minimalism.
Encased in a 39mm white gold case (HK$208,000) the Vantablack dial — VANTA stands for 'vertically aligned nanotube arrays' — is as captivating as ever. The carbon nanotubes absorb 99.965 percent of all light in the visible spectrum, leaving the Venturer's crystal (a nod to a lesser extent, its blackened hands) as the only reflective source. The optical effect is one that's better seen than explained and provides a sort of intellectual counterpoint to the ornate, hand-wound movement which makes the most out of the watch's transparent caseback.
Along with a larger steel version and 50-piece edition equipped with a tourbillon, Moser is retailing this exclusively through its online store because of the whole global… well, y'know. —Randy Lai, Watches Editor