As editors at Lifestyle Asia, we're privileged to get a first look at the most exciting new luxury goods daily. That's what you'll find in Weekly Obsessions: a running list of highly covetable items we're currently mad about — because if it's on our radar, it should definitely be on yours, too. From the must-have fashion pieces of the moment to age-defying beauty products, scroll through to see what our editors are obsessing over this week.
Loewe Paula's Ibiza ribbon-tie espadrilles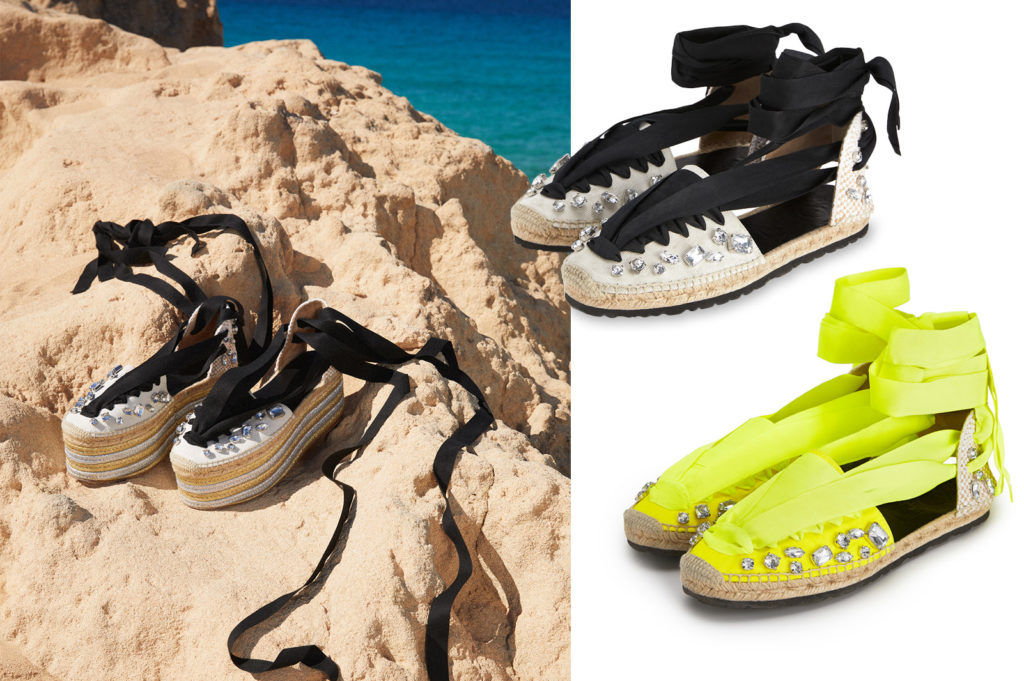 Though there's a saying that it's never officially summer 'til after the Dragon Boat Festival, the boiling temperatures lately are really giving us major summer vibes. What better way to kick start the sunny season than rocking a pair of espadrilles — AKA the ultimate summer shoe of choice? The traditional style is of course a classic, but there's always room for an elevated alternative for an extra boost of spirit and style.
Loewe has just launched its latest Paula's Ibiza collection, and I have my eyes on its ribbon-tie espadrilles that feature big strass crystal embellishments, a ribbon ankle tie, and, of course, braided natural raffia. I love that these are ones you can actually wear to the beach, because instead of using leather soles like a lot of the luxury fashion houses tend to do, these ones features rubber roles and therefore totally water-friendly.
I'm quite torn between the ones with high wedge platforms (HK$6,450), or the fluorescent yellow flats (HK$5,350) — which one's your favourite? —Cindie Chan, Style Editor
Tapper 18K gold-plated rope chain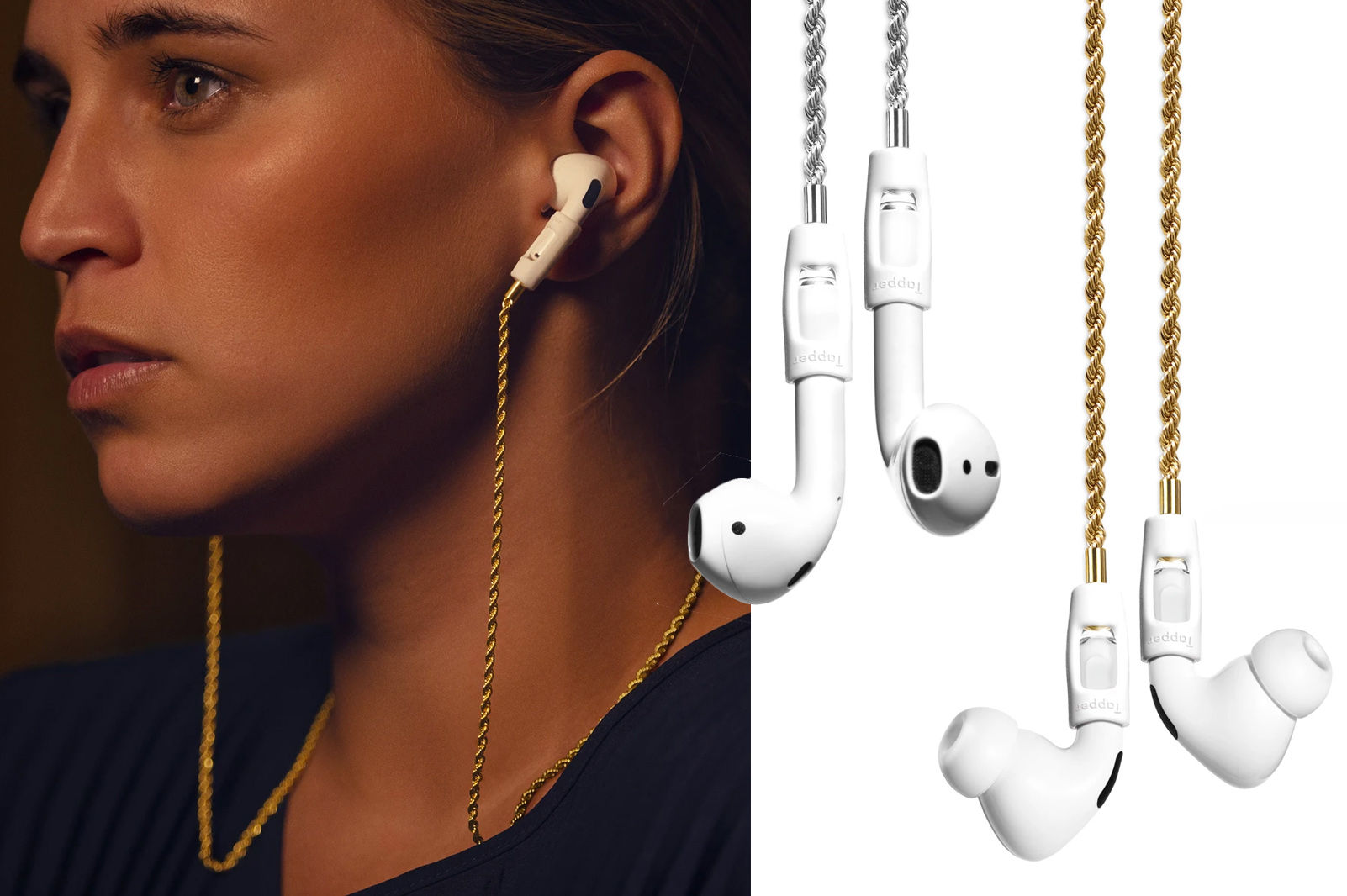 Earphones have evolved from the messy, oft-tangled contraptions at the dawn of the iPod age to wireless bluetooth iterations hanging around your neck, to today's easily misplaced earbuds. Now with brands such as Swedish-designed Tapper, we've admittedly come full circle, but I'm all for it with these decorative chains and accessories that combine style with practicality. Tapper's newly launched 18K gold-plated brass chain replaces those sport-forward wires with a more premium bent while keeping it lightweight and easy to clean. 
As sunglasses chains and gold chain necklaces are all the rage these days (our Style Editor Cindie concedes that they're the only necklace style you'll need all year), you'll be able to wear the same aesthetic while listening to your favourite podcast or music during your commute and more. And even while you're not listening, you'll be proudly displaying your airpods, if you're into that sort of flex — little silicone attachments hold your buds in place, while a magnetic lock snaps your airpods securely together like a necklace, making them an affordable everyday accessory that instantly brightens up any look with a glint of gold. Priced at €70 (approx. HK$588), the Tapper chains are also available in 925 silver and hematite black. You can shop them online or also from Kapok's Wan Chai flagship. —Evelyn Lok, Deputy Editor
Patek Philippe Aquanaut in yellow gold (ref. 5066)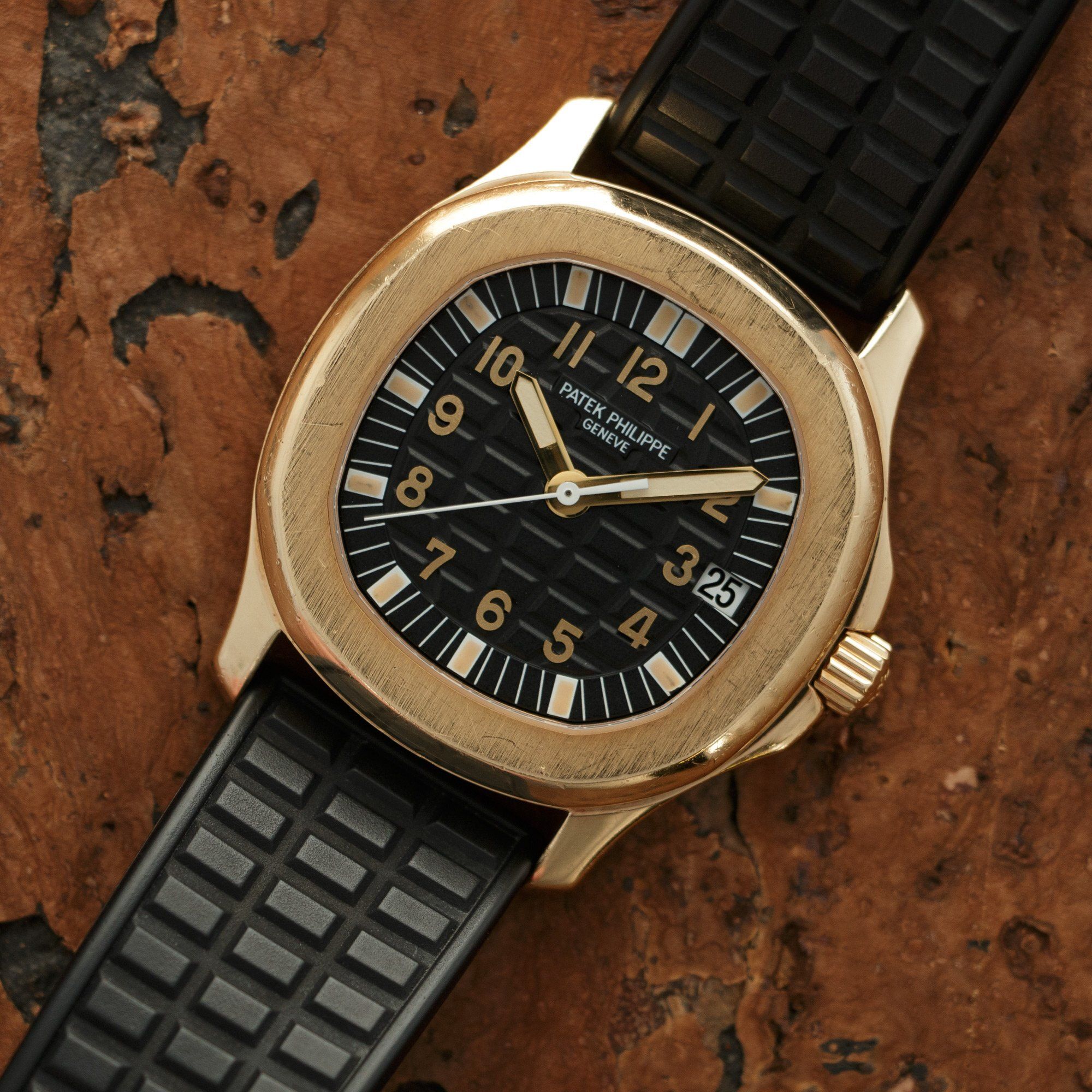 In the field of horology, there are very few moves one can pull which are more braggadocious than the solid gold Aquanaut — all the better if it's a reference 5066. The model that superseded the ref. 5060 is often considered a direct continuation of the original Aquanaut: featuring the same 36mm three-part case, tritium lume, applied numerals and self-winding movement.
In California, The Keystone is offering a rather attractive example (approx. HK$232,540) in the aforementioned yellow metal; and boy is it a doozy. This ref. 5066 clearly saw plenty of action on the original owner's wrist, with the result being a handsome, evenly aged vintage watch which embodies the grandeur of early 90s sports watches. The case edges still gleam with the warm, unmistakable allure of polished gold: now beautifully contrasted with a degree of superficial wear and oxidisation across the bezel. The tiny wave-like scratches (most noticeable between 4–8 o'clock) are in my opinion nothing short of stunning. Available (upon request) with an archival extract from Patek Philippe. —Randy Lai, Watches Editor