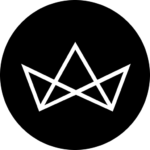 Weekly Obsessions: MatchesFashion x Re-Ssōne upcycled skirt, WTAPS's camp-collar shirt and more
As editors at Lifestyle Asia, we're privileged to get a first look at the most exciting new luxury goods every day. That's what you'll find in Weekly Obsessions: a running list of highly covetable items we're currently mad about — because if it's on our radar, it should definitely be on yours, too. From the fashion must-haves of the moment to lust-worthy beauty releases, scroll through to see what our editors are obsessing over this week.
MatchesFashion x Re-Ssōne Oak hand-embroidered denim skirt
I've previously expressed my new-found love for simple plain tees amidst lockdown, preferably in timeless shades of white, black, or army green that can easily be styled up by adding more distinctive pieces. I've just come across a piece that would not only work incredibly well with my t-shirt collection, but will also help support a great cause.
Part of the MatchesFashion x Re-Ssōne capsule collection, this denim skirt (HK$4,708) is made using the e-tailer's existing pieces, each repurposed with hand embroidered designs and upcycled deadstock fabrics (realised in partnership with London-based not-for-profit organisation Fabricworks, as well as India-based fair wage artisan workshop Ventures).
I love everything about this skirt, whether it's the high-rise silhouette, slit hem or the front zip. The white topstitching and hand-embroidered yellow and gold florals, in particular, are brilliant additions, turning the skirt into a statement piece that instantly adds character to any ensemble. —Style Editor, Cindie Chan
Biologique Recherche Lait VIP O2
'Mascne,' breakouts, oily skin and clogged pores have been the bane of existence for many since we've started wearing masks on the daily. For myself, aside from upping my weekly exfoliation game, I've also been experimenting with different cleansers to help clear out those clogged pores. Among the oil and cream-based cleansers (the more nourishing the better for my parched skin) that I've been adding to my rotation, trying Biologique Recherche's Lait VIP O2 (HK$840/250ml; HK$570/150ml; HK$200/50ml from Biologique Recherche) felt like love at first sight. The French brand is known best for the cultish vinegar-smelling, stinging resurfacing wonder that is its Lotion P50 — considered one of the most powerful chemical exfoliants on the planet touted by celebrities, industry experts and beauty editors alike.
Embarking on a four-step Biologique Recherche at-home spa sesh this past weekend (including a tester bottle of the stinging P50 PIGM400 — a brightening iteration of the original lotion), I was already struck by how great my skin felt from step number one: cleansing with the Lait VIP O2. You're meant to massage the milk onto dry skin, where it melts all impurities and seriously tones and smooths your skin texture until it's comparable to a baby's bottom, all before wiping away excess with a damp muslin. Very rarely does a cleanser feel like it's meant to add to your skin cells rather than just a glorified soap to wash the dirt off your face, but this one had me floored. Even while the next three steps helped to refine and firm my skin texture even more, this cleanser will be remain one of my favourites for years to come. —Evelyn Lok, Managing Editor
WTAPS printed camp-collar shirt
Despite wishful needling from fashion brands, we're still ways off anything resembling autumnal weather. Over the weekend just past, temperatures were routinely hitting 34 degrees; and at such times, the only semi-dressy option worth considering is the camp-collar.
Favoured by hypechasers, trendsetters and historic clothing buffs alike, the style has adapted admirably to a range of designs and subcultures throughout the years. WTAPS' most recent addition to the style (HK$2,482) is that rare release from a culty Japanese brand that I'd actually buy. Hanna Barbera-esque prints (inspired by American pinups of the 1940s) are emblazoned all over a classic camp shirt design, mostly relying on the accompanying box-cut silhouette and gently curving collar for shape. As much of a winner with shorts as it is some cargoes and slides. —Randy Lai, Editor