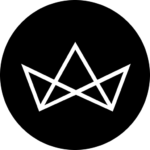 Weekly Obsessions: Simona Rocha's lace-up pumps, Stella McCartney x The Beatles shirt and more
As editors at Lifestyle Asia, we're privileged to get a first look at the most exciting new luxury goods daily, but with so many new releases rolling out all the time, it's all but impossible to cover every single lust-worthy find we have our eyes on. That's what you'll find in Weekly Obsessions: a running list of highly covetable items we're currently mad about — because if it's on our radar, it should definitely be on yours, too. From the must-have fashion pieces of the moment to age-defying beauty products, scroll down to see what our editors are obsessing over this week.
Stella McCartney 'All Together Now' Nicolas shirt
It's the 50th anniversary of the iconic Beatles film Yellow Submarine, and Stella McCartney, who is of course the daughter of Paul McCartney, is celebrating the occasion with a stylish and fun 'All Together Now' capsule collection of menswear and womenswear that sets us on a 'psychedelic adventure through a colourful world that brings people together with love and music', much like the film itself.
This Nicolas shirt (HK$4,700) is from the men's line, but I think it's totally unisex and would, in fact, look super nice as an oversized shirt for the ladies. For those who are obsessed with printed maxi dresses like me, do also check out this Rosebery dress that is printed with colourful motifs of horses and dancing figures, which is just gorgeous to look at. —Cindie Chan, Style Editor
Simone Rocha flower-heel slingback pumps
I've always adored Simone Rocha's feminine, romantic, Victorian-esque aesthetics, and these shoes from her Fall/Winter 2019 collection have caught my eyes with the Victorian-inspired lace-up front and a very cute perplex heel with an abstract floral design.
Usually you'd have to wait and see if I.T. — her long-term retail partner — has your favourite item in store, but that's all in the past now as the London-based designer (whose father, by the way, is Hong Kong-born designer John Rocha) has finally opened a store on Ice House Street in Hong Kong. It's her third store in the world after London and New York, and the very first in Asia. The only problem I have now is deciding whether go for the white leather (HK$8,360) or the black satin (HK$8,360) version, because they are just both so lovely. —CC
Miller Harris London, 'Hidden in the Rooftops' Eau de Parfum
New to Hong Kong with a colourful boutique opened at Harbour City, Miller Harris perfumes are made to elicit stories and wild imaginations. I'm particularly drawn to the 'Forage' collection, which is all about matching green notes that spring up between the cracks of urban city life.
'Hidden in the Rooftops' (HK$980/50ml; HK$1,445/100ml from Miller Harris, Shop 2406, 2/F, The Gateway, Harbour City, 3-27 Canton Road, Tsim Sha Tsui, Hong Kong) in particular is an homage to the secret honeybees that reside amongst London's rooftop gardens. It's fresh honeyed floralcy against crisp, almost juicy leafiness, with a profusion of clary sage, violet leaf, bergamot and lime, all on a sunny, warm lasting impression thanks to ambergris and sandalwood. Not too sweet, nor too grassy, it's absolutely delicious for the summer, and makes me want to sip some iced tea and lean back on a lawn chair like I'm on holiday. —Evelyn Lok, Associate Editor
Dior Sauvage Eau de Toilette
If you're looking to incite compliments this summer, take the easy route by scooping up a bottle of Dior Sauvage (HK$620). The best-selling EDT was first released in 2015, and is among the most accessible of Dior perfumer François Demachy's creations. While Sauvage's pristine olfactic character is entirely calculated — the top notes are loaded with bergamot, a natural attractant that's notoriously popular in certain mass market formulations — that kind of populism doesn't necessarily make it a write-off. In fact, the citrus quotient dissipates relatively quickly; and within 15 minutes of application, the true heart of Sauvage — a proprietary derivative called Ambroxan, cut with lavender and geranium — begins to reveal itself. Clean and faintly perceptible, this is the sort of EDT that's bound to make you the most pleasant smelling bloke at the brunch table. —Randy Lai, Staff Writer