As editors at Lifestyle Asia, we're privileged to get a first look at the most exciting new luxury goods daily, but with so many new releases rolling out all the time, it's all but impossible to cover every single lust-worthy find we have our eyes on. That's what you'll find in Weekly Obsessions: a running list of highly covetable items we're currently mad about — because if it's on our radar, it should definitely be on yours, too. From the must-have fashion pieces of the moment to age-defying beauty products, scroll down to see what our editors are obsessing over this week.
Sleeper 'Black Tie' feather-trimmed crepe de chine pajama set
I remember seeing these feathered pyjamas from Sleeper (HK$2,435) over Christmas and thought they were really pretty but not sure they could work after the festive season. Well, fast forward a few months, and there couldn't be a more perfect WFH attire to take you from your bedroom to your 'work room' (a.k.a. your living room) and afterwork bubbles, which also happens in your living room. Cut from breathable crepe de chine, these PJs are as versatile as you want them to be. You can wear them as is when you're feeling unbothered (just as most of us feel most of the time right now having no where to go), pair the pants with an oversized sweater for your quick grocery run, or add heels and jewellery to turn it into stylish loungewear — which could also totally work as your conference call attire, too, depending on your line of work. —Cindie Chan, Style Editor
Think Dirty App
I've always been wary of beauty products that look like there's an essay's worth of ingredients written on the back. It's why I tend to prefer cream and mud face masks over sheet masks too, because a lot of the time, the latter are soaked in chemicals that you can't even pronounce. Especially during the time of the current universal health crisis, it definitely pays to know more about everything you're putting on (and in) your body.
I've been logging everything from my bathroom counter on the Think Dirty app this week, learning more about everything from microbeads to the dangers of fragrance. One of the few clean beauty apps out there that's available in our region (the French app Clean Beauty by Officinea is one I'm hoping to try), Think Dirty's barcode scanner isn't the best, but its sizeable library means you're likely to find your existing products on its database. If you're looking for a nerdy habit that will also help declutter the harmful and unhealthy aspects out of your life, I highly recommend trying it out. —Evelyn Lok, Deputy Editor
Autodromo Group B Series 2 Safari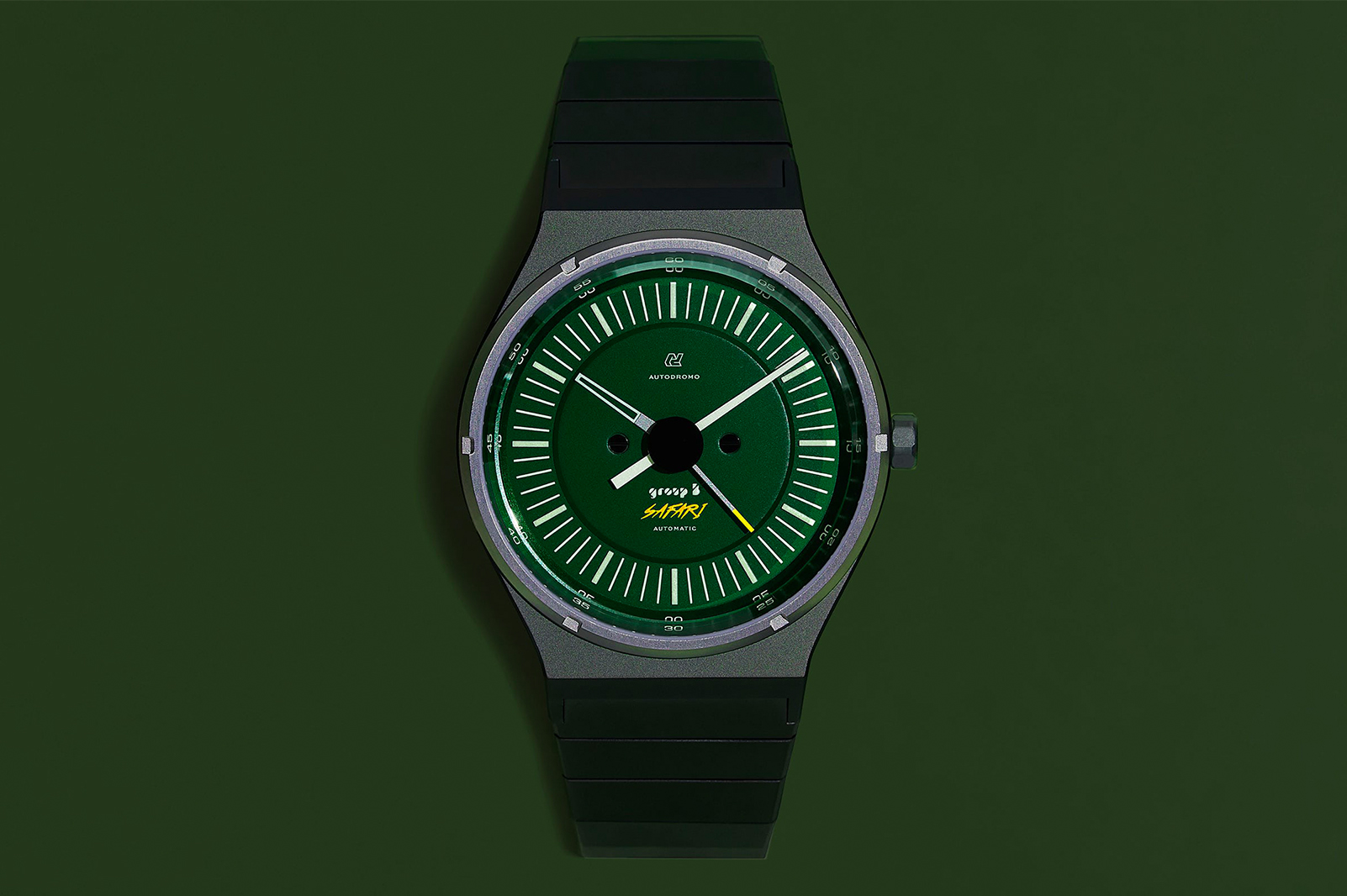 One of the acute downsides of the CoViD-19 shutdown that has affected this year's watch shows is how brands are now going online to break 99.9 percent of their products. And while we'd really like to cover every new release of 2020 here at LSA (take my word for it), sometimes that just isn't feasible — particularly when the watch in question has been in production for some years. Still, on occasion, a fresh take on an old favourite refuses to be ignored and that's just what we have here in the 'Safari' version of Autodromo's Group B Series 2 (approx HK$7,560).
Like its bi-metallic predecessor, the Safari Group B is inspired by a historic and extremely dangerous motor rally — the 1953 East African Coronation Safari. The design language is truly spectacular, firing on all cylinders for a look and feel that's appealing in just the right way to both motoring and watch enthusiasts. The optimal shade of green — darker than racing, not quite olive drab — is used throughout, married to a mixture of steel and brushed titanium which gives the colour a iridescent richly detailed finish. Finally, for an extra dose of nitrogenated cool, designer Bradley Price insisted on a 'Safari' logo that employs the same typeface as Porsches which have been respected by The Keen Project — how's that for niche? —Randy Lai, Watches Editor