As editors at Lifestyle Asia, we're privileged to get a first look at the most exciting new luxury goods every day. That's what you'll find in Weekly Obsessions: a running list of highly covetable items we're currently mad about — because if it's on our radar, it should definitely be on yours, too. From the fashion must-haves of the moment to lust-worthy watch releases, scroll through to see what our editors are obsessing over this week.
Tiffany & Co. T1 collection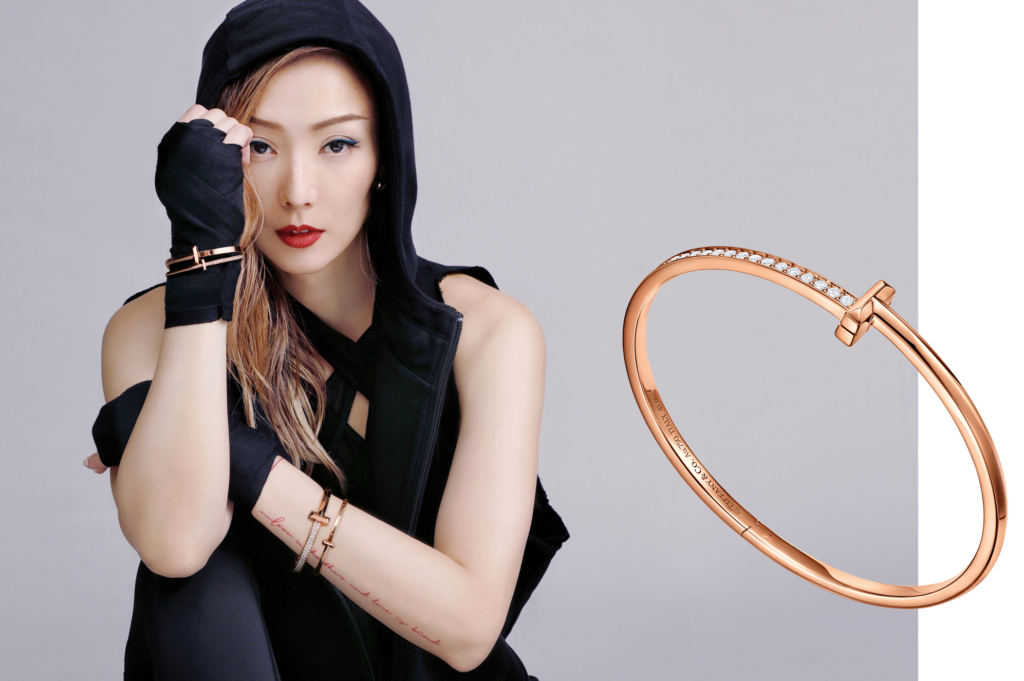 Ask any native HongKonger, and they'll tell you that Sammi Cheng is not only a perennial icon in the Canto-pop scene, she is also a symbol of strength, independence, and, most of it all, perseverance — qualities witnessed by all of Hong Kong boomers to the millennial generation who have followed her throughout her 30-year career. Tiffany & Co. has just unveiled Cheng as the face of its T1 collection campaign, celebrating her ever-inspiring virtues as "an ardent lover of life; an unshakeable woman of strong principle who weathers every situation with a smile." It's really hard not to feel captivated, connected and empowered by it.
The collection itself is created in honour of strong, opinionated women, with core qualities of confidence, power and independence imbued in the design, which makes Cheng a perfect fit for the job. She looks fabulous decked out in the jewelled T1 pieces, and if I had to choose which one I adore the most, it would probably be the T1 narrow hinged bangle in 18k rose gold with half pavé diamonds (HK$77,000). — Cindie Chan, Style Editor
Mad et Len Spirituelle Room Fragrance
We could all do with a little escapism these days — and what better for an instant distraction than a spritz of a heart-stoppingly good scent? Recently landing across my desk is the Spirituelle room spray by French brand Mad et Len (HK$780 from Lane Crawford), founded in 2007 by husband-and-wife team Sandra Fuzier and Alexandre Piffaut who grew tired of their office jobs in Paris. From then, they took to a small mountain village in the French Alps to start their own small-batch fragrance label that harks back to the era of hand-made, hand-poured and hand-blended perfumes and candles, where they delve deep into the purity of organic distilled essential oils. The bottles and jars are impossibly chic — all pitch-black glass or wrought iron vessels — and the Spirituelle scent itself is intoxicating and refreshing all at the same time.
It's been my favourite thing to spray lately when I need a hit of inspiration: a profusion of bracing orange blossom and mint with the slight savoury tang of wormwood and basil, smelling just like a quenching mojito on a hot day. — Evelyn Lok, Deputy Editor
Anglo-Italian garment washed field shirt
With roots in military clothing and hunting, the field shirt is a surprisingly versatile layer come spring — even in Hong Kong. It's a mainstay in my wardrobe throughout the week: hardly formal, yet just structured enough to smarten up the usual hodgepodge of t-shirts and denim.
Jake Grantham's London label Anglo-Italian has just released a version that's immensely likeable (approx. HK$2,349) and the choice addition of certain details (the covered placket is a nice touch) turn it into something which veers away gently from the norm. The fabric, a mixture of predominantly cotton blended with linen, is pre-washed to achieve a lovely worn look, adding to the piece's charm surplus. It's available in sand, olive and navy — which should kit you out nicely for the week. — Randy Lai, Watches Editor