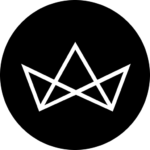 Chanel's latest high jewellery collection is inspired by Coco's obsession with Chinese Coromandel screens
The life of Gabrielle 'Coco' Chanel was certainly a fascinating one — whether in her humble beginnings growing up at an orphanage, her rebellious "garçon" (boyish) style, her home away from home at Ritz Paris, or even her scandalous love life — all that she lived, breathed and loved served as inspirations towards her unique creations, each making up an important part of a legacy that continues to influence the world of fashion even today.
Amongst all these spellbinding stories about her life, there's one element that is rather hard to miss: her obsession with antique Chinese coromandel screens. Having discovered them with Boy Capel, the greatest love of her life, in the 1910s, her passion for coromandel screens never faded away. In fact, her passion for the lacquerware was so strong that it is believed she owned more than 30 of them at one point in her life. While she did occasionally give some away, she always made sure to keep enough for herself to, in her words, "upholster my home."
Indeed, if you browse through photos of Mademoiselle Chanel at her mansion at Avenue de New-York, the Rue du Faubourg Saint-Honoré in 1923, her suite at the Ritz Paris, or her villa in Lausanne in 1968, you'll notice those intricate outlines of exotic sailing ships, palaces and birds continue to captivate from behind. Until this very day, her apartment, which famously remains atop the Chanel boutique and couture salon at 31 Rue Cambon in Paris, is still decorated with eight of these 17th and 18th century folding screens; masking doorways, surrounding fireplaces and sofas, keeping Coco Chanel's spirit alive in an almost enchanting way.
Following the launch of the Mademoiselle Privé timepieces back in 2012, the House of Chanel is once again putting a spotlight upon the poetic universe of Coromandel with its latest high jewellery collection. The collection, which was first unveiled during Paris Couture Week in July, comprises 59 mesmerising jewellery creations (24 of which are one-of-a-kind pieces), each featuring one of Gabrielle Chanel's favourite motifs categorised under three different themes: Florals (the Camellia), Minerals (to reflect her passion for crystal and gemstones) and Animals (through the bestiary of Coromandel). These motifs are then interpreted in an aesthetic and colour palette that are inspired by the enigmatic screens that once played a significant role in its founder's everyday life.
Highlights of the Coromandel collection include a floral-themed cuff that is entirely reversible, evoking the geometric structure of the screens. It also features a yellow diamond that pivots, so as to ensure that it will always remain visible on your wrist. Meanwhile, within the mineral series lies a 'Horizon Lointain' plastron necklace in yellow gold, which can be found dotted with clouds of mother-of-pearl and diamond (including one central 6-carat diamond) suggesting a Coromandel landscape. There is also a 10-carat diamond ring at the heart of the animal-themed creations, featuring a flock of birds that are about to take flight, just as they appear on the screens.
To guide us through the Coromandel collection and the inspiration behind these captivating creations, Chanel has invited Hong Kong socialite Emily Lam-Ho to the City of Lights, where she enjoyed a private tour of Gabrielle Chanel's legendary apartment, and discovered the house's latest high jewellery collection. Watch the video below as she takes us within the historical address at 31 Rue Cambon.