A time-honoured symbol of unity. An endearing proclamation of love. A gentle gesture of sentimentality.
Chaumet's delicate jewellery have long been a devoted companion to life's most important moments — weddings, birthdays, anniversaries, coronations (a tiara was created in commission for the French-sovereign Empress Joséphine while Chaumet held title as her royal jeweller). For the momentous holiday dedicated to love, the French Maison has drawn up new iterations from the signature 'Liens' collection, showcased in a range of endearing mementos.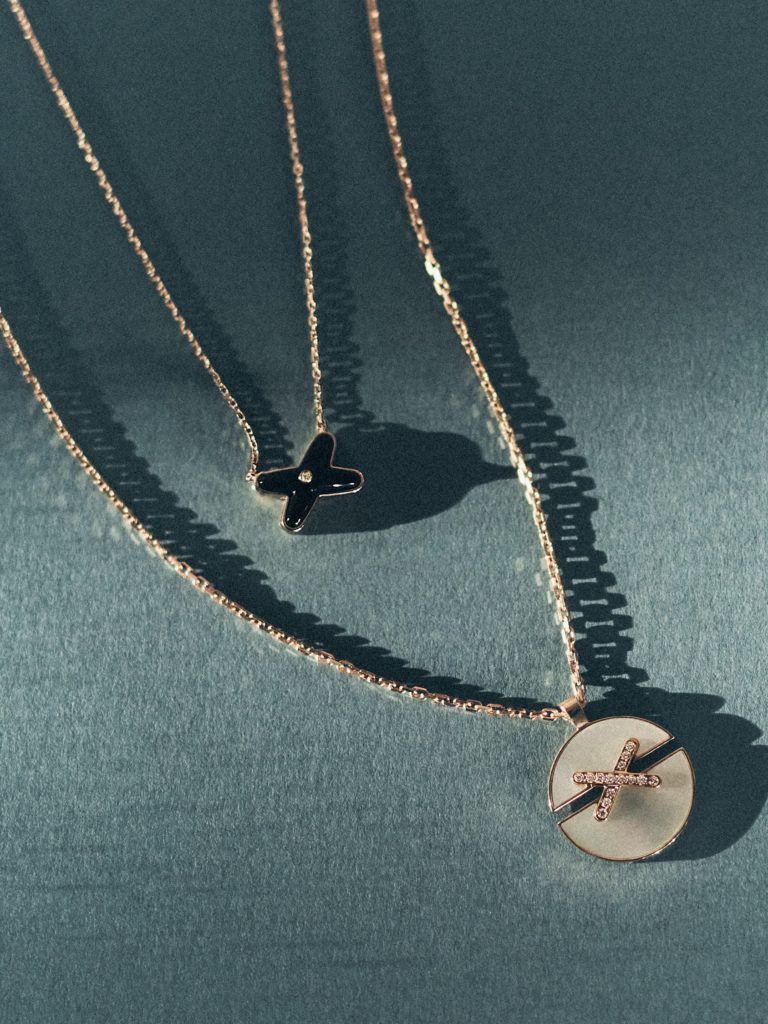 Look closely upon the 'Liens' five-part rota and spot the small, single detail that aptly ties together the collection's overarching narrative: a twist, a loop, a cross — a form of linkage that touches upon two separated parts, a symbolic allusion of the bond shared between two souls. Since the collection's debut in 1977, the 'Liens' signature diamond pavé link is the French brand's most celebrated motif, continuously reimagined and redesigned to become a delicate instrument of passion and affection, through friendships, relationships and beyond.
Jeux de Liens is distinguishable by a single diamond-studded cross. The soft, curvilinear shape is discreet, small and delicate upon the décolletage and evocative of an intersection between two crossing paths. Rendered in a luminous rose gold, the cross-links are coloured by an array of gems in this collection, including a bright scarlet carnelian and the prismatic iridescence from delicate mother-of-pearl.
Perhaps an even more tangible creation of the collection's emotive 'cherished links', Jeux De Liens Harmony brings together two asymmetric halves of a circle, connected only by the entwined, diamond-studded Jeux de Liens link. A gleaming medallion that is as timeless as it is modern, it arrives in three varying sizes while strung from an adjustable chain — to be layered and paired with accompanying pieces.
With the past year reduced to meeting and reconnecting only ever over virtual screens, Chaumet's latest, Valentines-dedicated Jeux de Liens creations arrive as a beautiful reminder of the strength between personal bonds near and afar: a proclamation of adoration for a loved one; a heartfelt reminder for a treasured friend. Bringing an even dearer sentimental notion to the delicate pieces, the Jeux de Liens Harmony pendant can be personalised and engraved with a loved-up message of your own.
The Jeux de Liens and Jeux De Liens Harmony collections are available at various Chaumet location in Hong Kong, including Shop G01 & 201, 1881 Heritage, 2A Canton Road, Tsim Sha Tsui, Hong Kong, +852 2816 5068