Diamonds that say "forever".
To those who are considering grand gestures to mark Valentine's Day or beyond, the act is only as memorable as the grand reveal of a carefully chosen engagement ring. That teeny-tiny, emotionally loaded, diamond-studded something that will say more than words can express: Your passionate love. Most deepest infatuation. A promised bond bound for eternity. Whether your intended is suited for something more classic or a piece renewed in sustainable ways, this roundup will help in deciding that one, most important piece of jewellery that will kickstart it all.
Cartier Love. Trinity. Solitaire 1895. Recognised names of Cartier's iconic collections so widely adored and coveted throughout the years — and continue to be so. In many ways, the timeless jewellery have been tangible quantifiers of the intimate moments and grand romantic gestures so cherished. Without need for introduction, the signature Love collection speaks for itself; the screw motif and the oval-shaped design — a testament to love sealed in place. Trinity, noted by the curvilinear silhouette — constantly in motion with bands twisting, bending, twirling — a marker of eternal bonds. Cartier counts fans in many places, Grace Kelly, the Duchess of Cambridge and the LSA team included.
Cartier, various locations including Shop G09-15, Landmark Prince's, 10 Chater Road, Central, Hong Kong, +852 8105 5008
Tiffany & Co.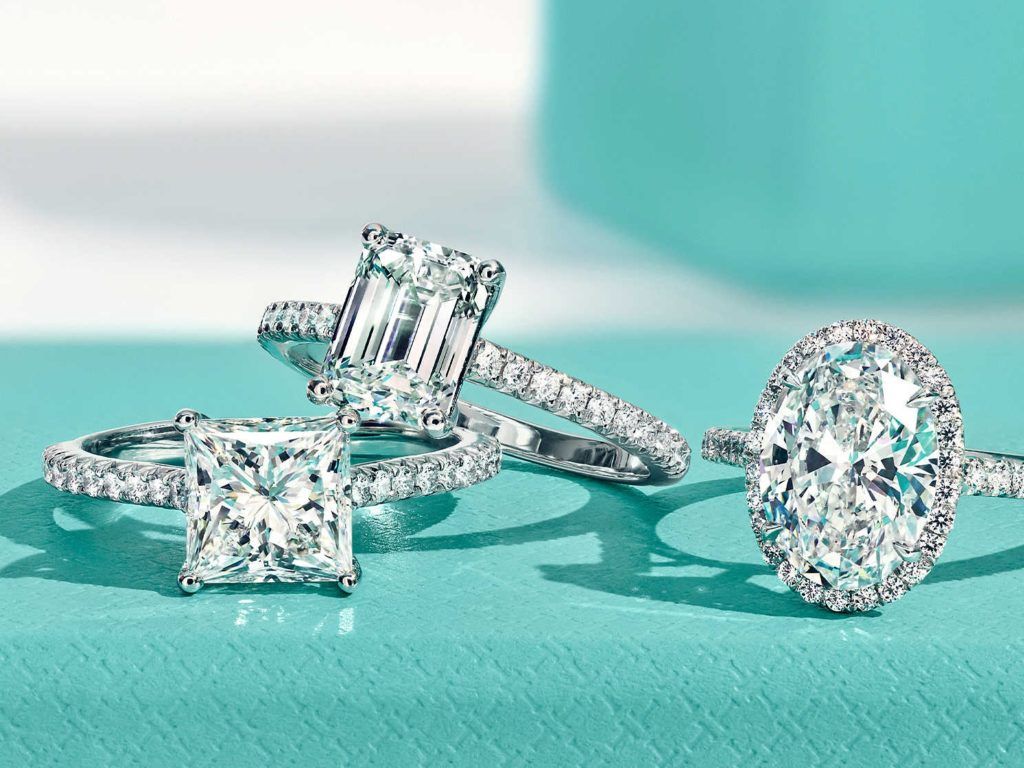 A glimpse of the aqua blue on the tiny palm-sized box, tied daintily, prettily, with a silken bow. Excitement washes over. Elation. Tiffany & Co.'s pieces have long been synonymous with great proclamations of love; the jeweller's first engagement ring dates back to 1886. And the archetypal solitaire ring design? First ideated at Tiffany & Co, too. The nominal six-prong setting, a technique since repeated and replicated by many, is iconic in its style. One centre round brilliant-cut diamond is lifted and fortified by six slender bands to allow more light to pour through and, thus, revealing a more radiant shine. The setting may be prevalent, but the decadence of using only triple excellent-cut diamonds? That anticipation from a little blue box? Only available at Tiffany's.
Tiffany & Co., various locations including Shop 323, Level 3, Pacific Place, 88 Queensway, Admiralty, Hong Kong, +852 2918 9992
Harry Winston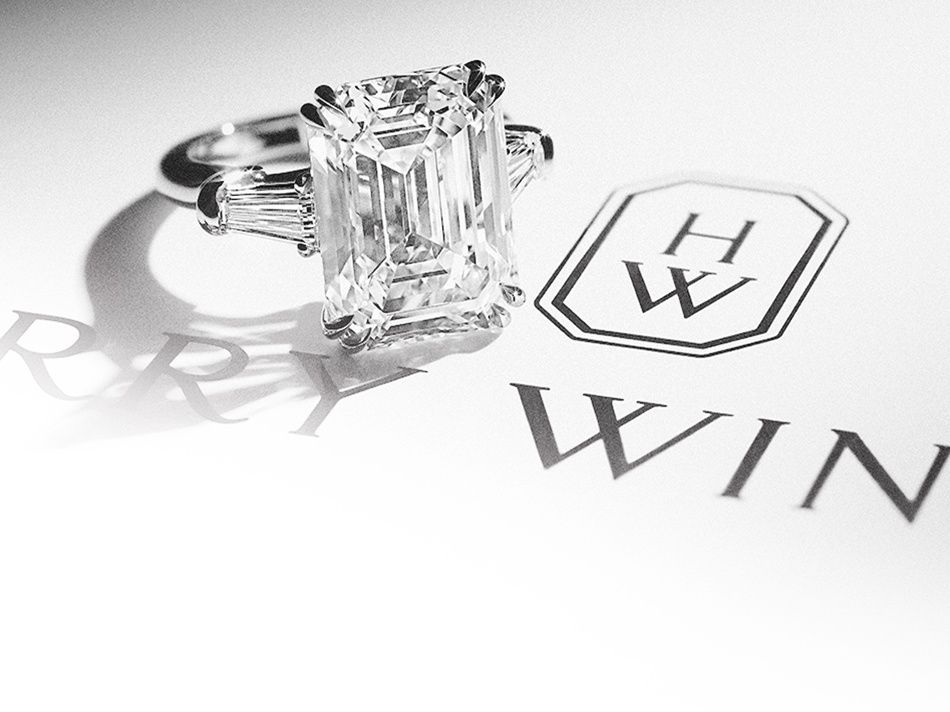 It's not a list of engagement rings with one mention of Harry Winston, or, the 'King of Diamonds'. Dazzling expressions of true love and a lifetime of promises, the eponymous brand, adored by royalty and loved by silver-screen legends, is received with the highest regard; prized heirlooms passed on for generations. Harry Winston's selection of various cuts is the epitome of the classics. The timeless. The ones that shine, dazzle and stun. Each piece in the collection is created with shrewd discretion: Featuring stones only from the top colours of D, E, F, clarity grade from Flawless to VS2, and platinum setting for maximum shine. Traditional it may be, but a Harry Winston ring will be forever treasured.
Harry Winston, Shop G1-3, G/F, Mandarin Oriental Hong Kong, 5 Connaught Road Central, Central, Hong Kong, +852 2868 6877
The 5th C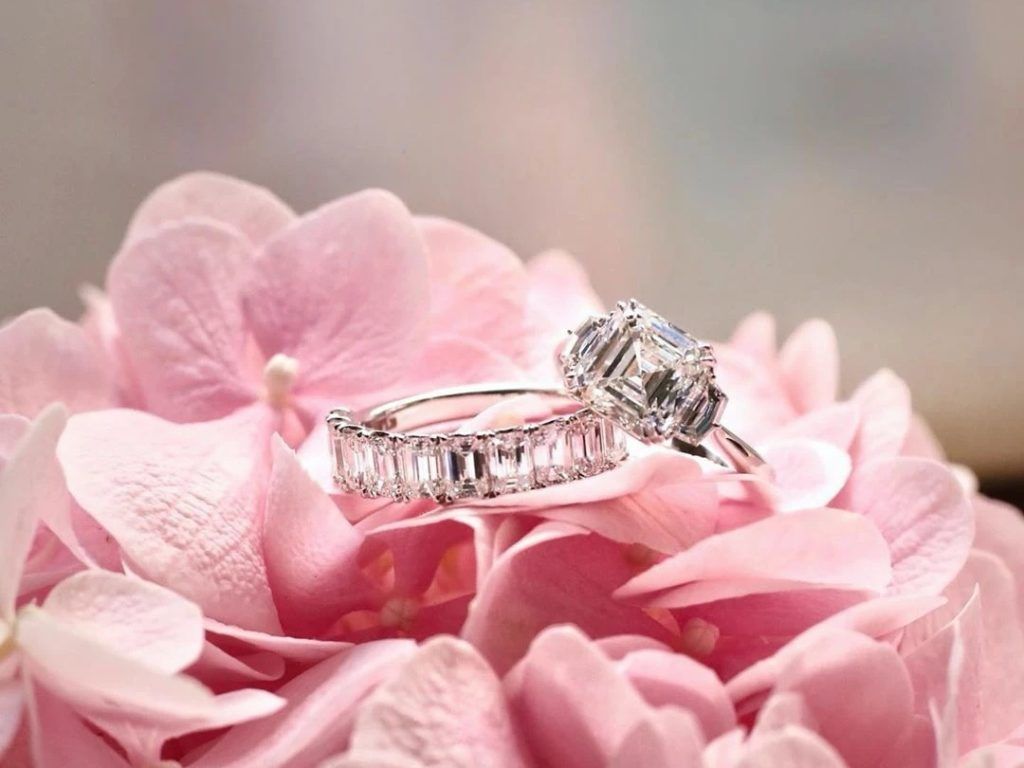 It's more than just shiny stones and pretty designs at The 5th C. Rather, the home-grown, Hong Kong jewellery brand leans into neat, simpler shapes and classic cuts — ones of timelessness and irresistible charm. It's personal touches that matter too, something founder Jessica Cu infuses into each design. An engagement ring should hold meaning, above all else, and the brand's bespoke service serves as a testament towards this concept. With in-house jewellery advisors and designers, each tailored piece is discussed to its finest detail in private sessions, we're talking cut, colour, price, design — the nitty gritty. The design is brought to reality with local goldsmiths of over forty years of experience. A fine option to consider for those who are looking to support local.
The 5th C, 16/F, 1 Lan Kwai Fong, Central, Hong Kong, +852 2654 6288
Ryder Diamonds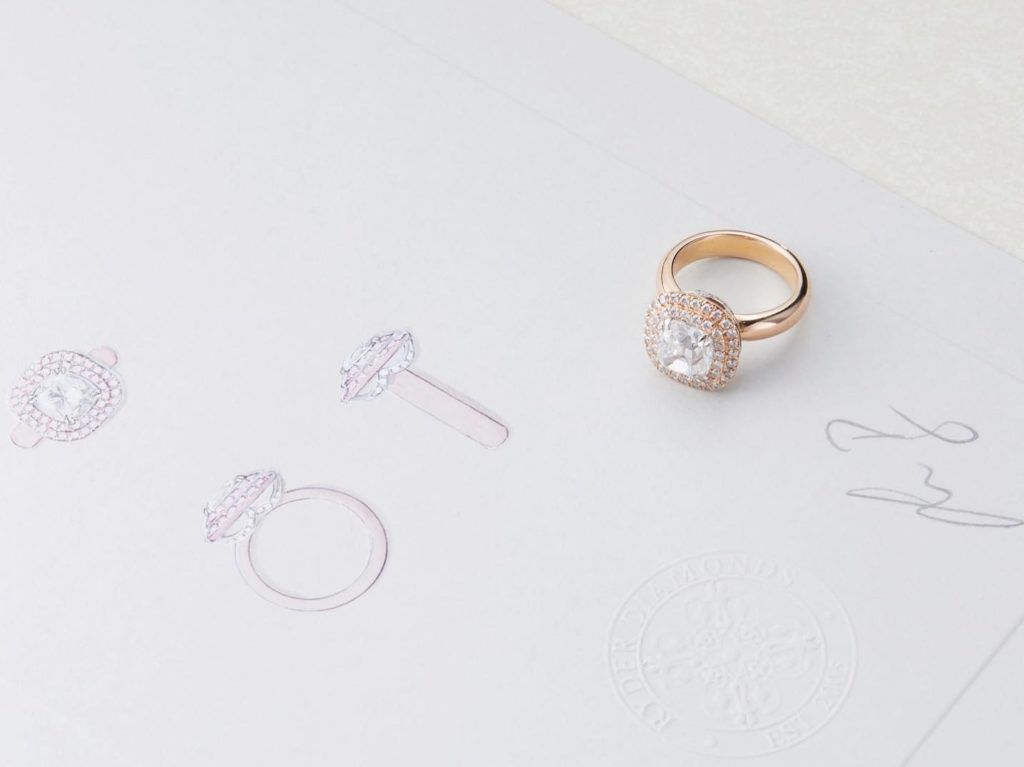 A special occasion. An equally special engagement. At Ryder Diamonds, every bespoke design, from the conceptualising of a ring down (everything is hand drawn!) to the final polish, is completed by hand with time-honoured techniques — nary a mould or cast in sight. The Hong Kong brand was founded by Sally Ryder who was spurred on by a passion for jewellery making and, with a spirit of keeping the traditional craft alive, started a curated workshop of designers and master jewellers that bring beautiful keepsakes to life. Delicate settings and timeless designs set the tone of Ryder Diamond's archives; each a dedicated showcase of the exceptional craft with an alluring backstory, and each just as brilliant as the next.
Ryder Diamonds, 9/F, Kimley Commercial Building, 142-146 Queen's Road Central, Central, +852 2895 2589
Courbet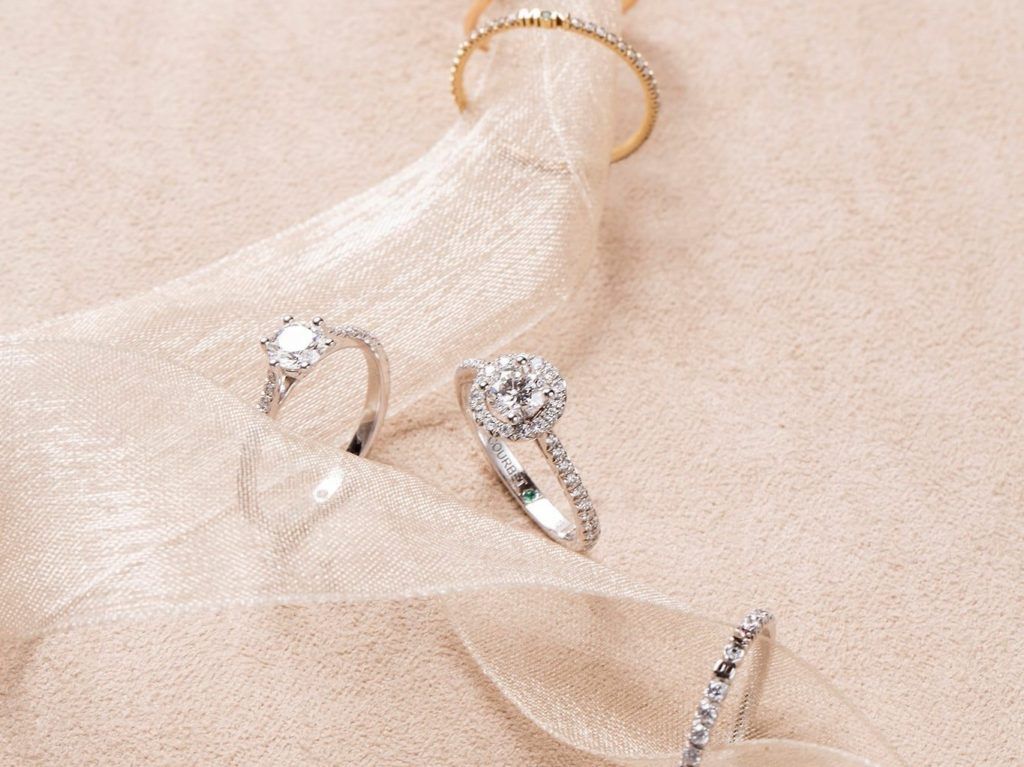 Lab-grown diamonds are having a moment. They're greener. They're cheaper. They just as shiny and hard-wearing as the mined counterpart. Here to attest: Courbet, a Parisian jewellery brand prided on using lab-grown diamonds and recycled, traceable gold, exclusively. The materials may be unconventional, but the French maison's craftsmanship is the same — traditional with time-honoured techniques. Expect a collection that's timeless and elegant, never flashy; anchoring on classic details that make an engagement ring so enchanting: a delicately pave band, a diamond-studded halo, a sweet, simple solitaire.
Shop from Courbet
Taylor & Hart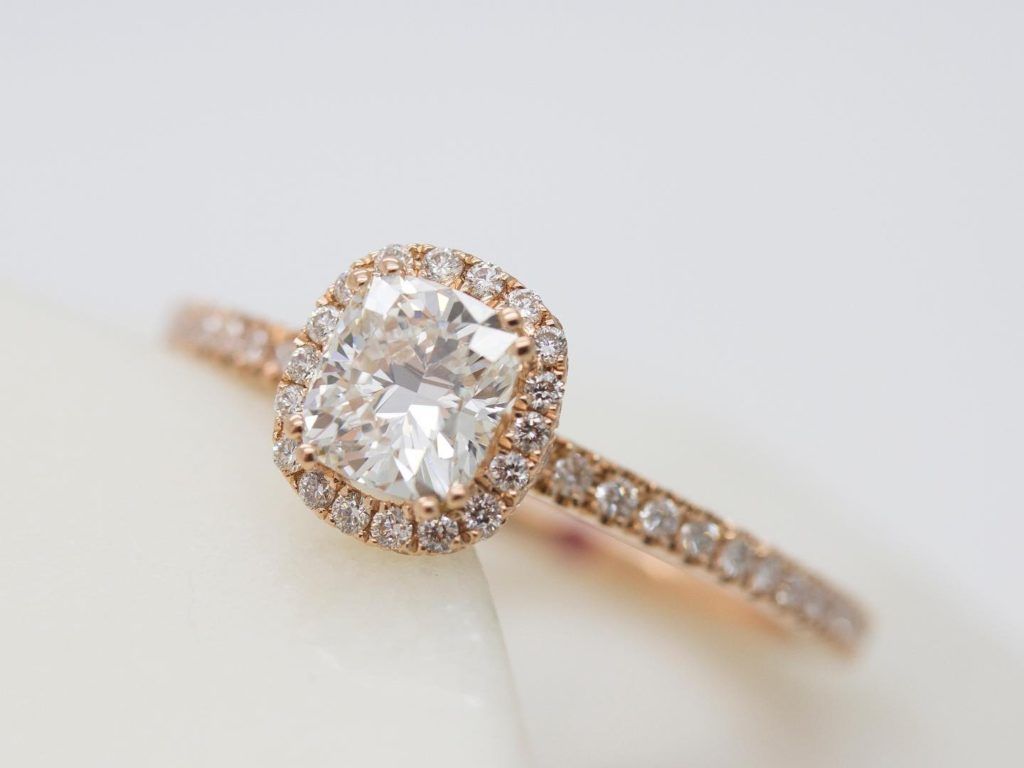 The thing about lab-grown diamonds is that it's just as resistant and dazzling as its natural-mined counterpart, just without the substantial environmental aftereffects of diamond-mining and the hefty price tag (lab-grown diamonds are often 30-40 percent cheaper). And what a wonderful thing that is. Should you desire to design your own, London-based jeweller Taylor & Hart, well-versed in the world of customised lab-grown diamond rings, is the one to choose. The 'ready-to-go' rings are just as stunning too — just see the classic pairing of the oval diamond and pave rose gold band of the Dulcet Ring. Each are detailed with a speck of ruby in the inner band or any gemstone of your choosing for a personalised finish: a favourite colour, a personalised birthstone.
Shop from Taylor & Hart
Header image courtesy of Harry Winston