We're back with another edition of our Wrist Watch guide where we make your timepiece dream come true.
Whether you're on the hunt for the perfect birthday gift or even as a treat to yourself, we have it all right here. This time, we're focusing on the timeless yet striking silhouettes from Jaeger-LeCoultre, Longines, Rado, IWC Schaffhausen and Hermès for you to flaunt as an everyday companion or on your special occasions. Either way, we have what you need to fit your style, vibe and occasion, depending on what you're looking for. Get ready to envision yourself by having this gorgeous range on your wrist.
Jaeger-LeCoultre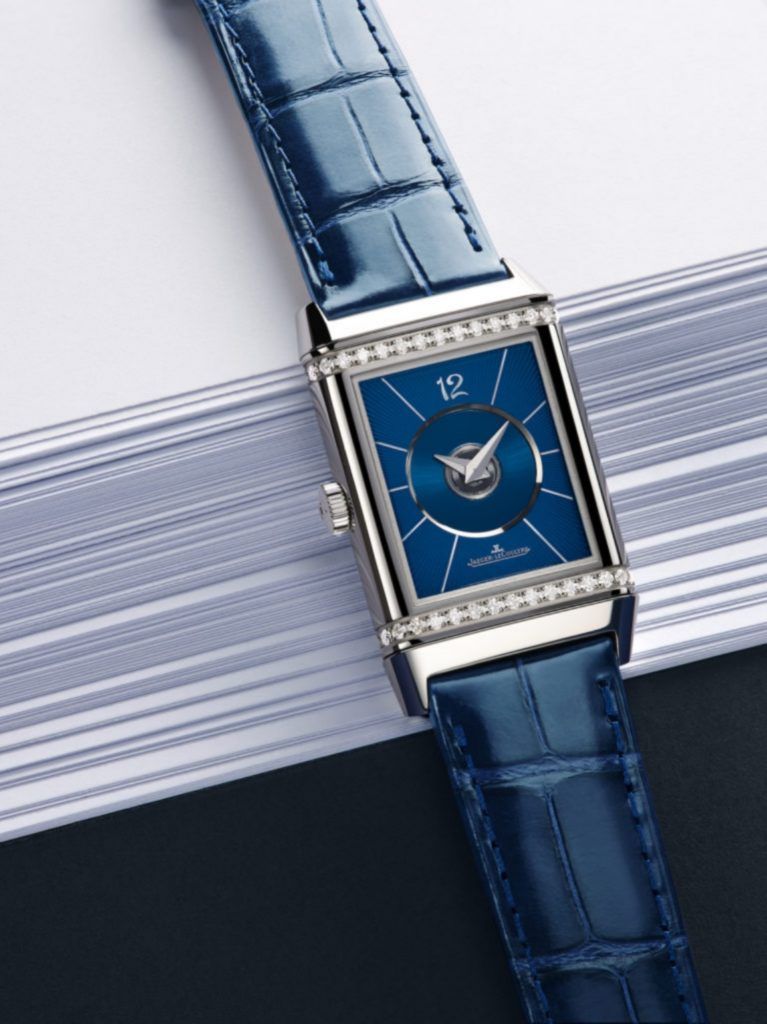 If you're a massive fan of Jaeger-LeCoultre's Reverso, then you're going to adore the Reverso Duetto Medium. As a timeless piece for every personality, this year's interpretation of one of its admired models is fitted with an automatic mechanical movement. With dimensions at 40 x 24mm with a 9.5mm thickness, the elegant timepiece comes with 60 diamonds on the case and alligator straps in a romantic sapphire blue and rose gold. Take a closer look, and you'll notice the glowing sapphire blue in steel in contrast with a frosted finish, while the rose gold model has a black lacquer reverse dial with soft white contrasts to match the golden baton hands.
IWC Schaffhausen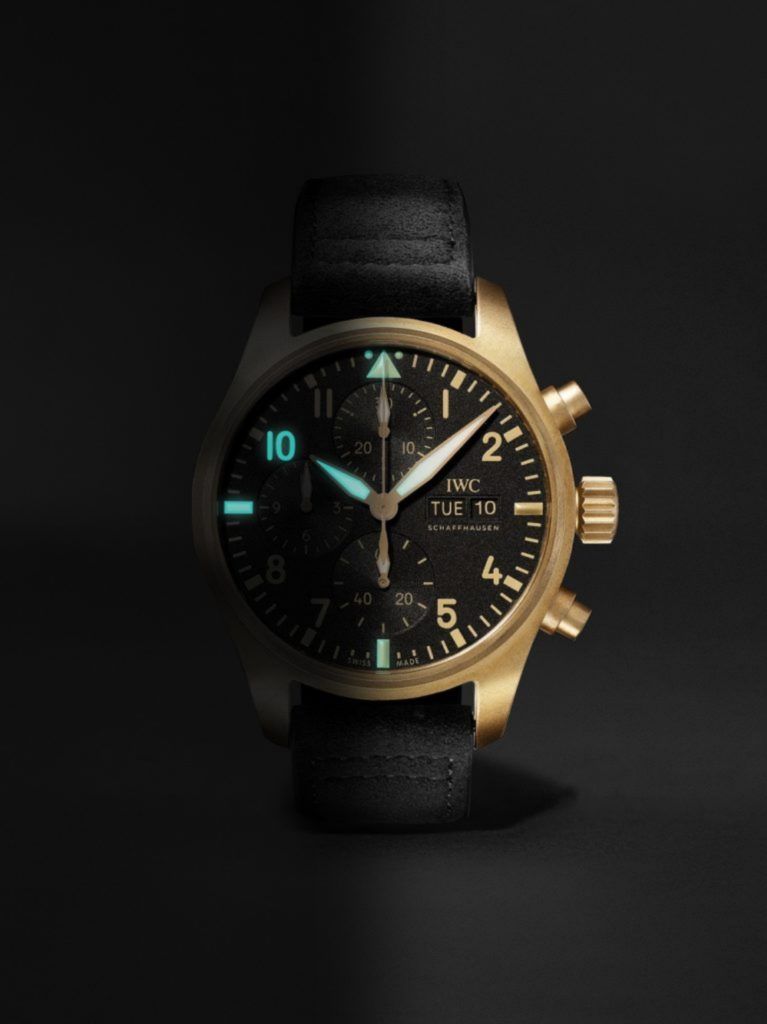 Here's a special collaboration worth raving about and having in your watch collection. In the spirit of Mr Porter's 10th anniversary, IWC Schaffhausen has released a limited edition 41mm Pilot's Chronograph to celebrate the leading men's style destination. Although the range is limited to only 110 pieces, you can still make your pre-order on the website if you crave a watch that's more casual with a sartorial feel. What makes it so unique is the subtle pairing of a bronze case with a black dial that comes with a military-inspired feature in gold-tone Arabic numerals.
Longines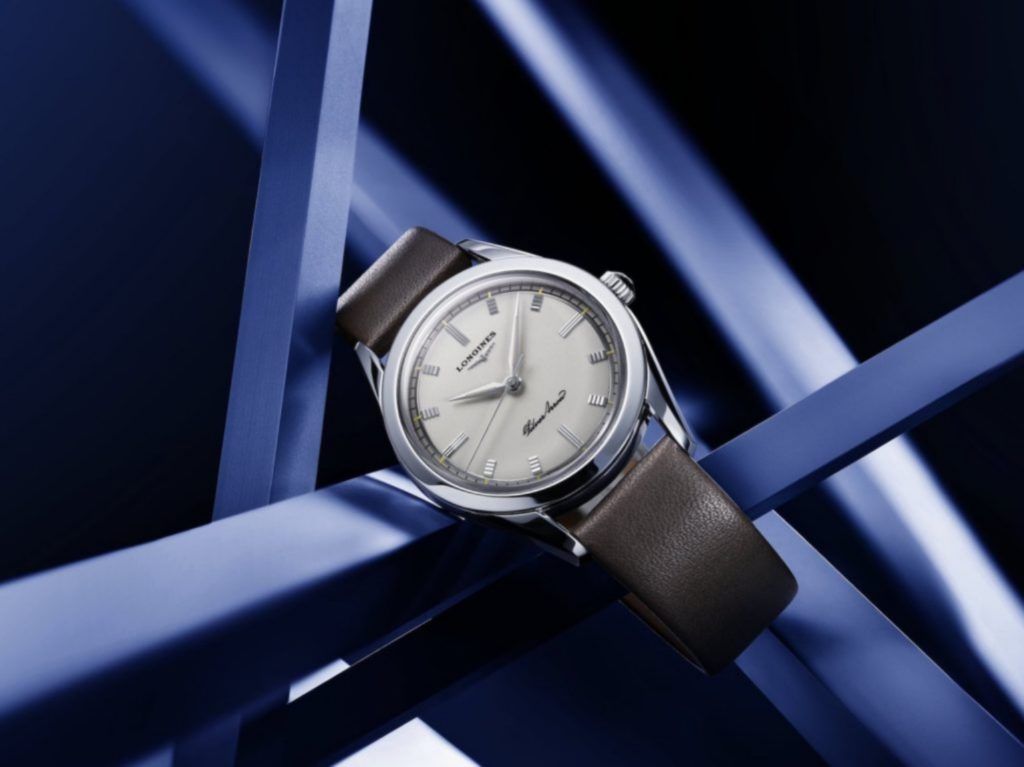 Perfect for someone who's always on the go, the Longines Silver Arrow makes a great companion to have on your wrist. If you're on the hunt for a timepiece that exudes a futuristic spirit with a vintage feel, then you've found your match. This stainless steel dream comes with a mechanical self-winding movement with a power reserve of around 72 hours. The 38.5mm case is equipped with a domed silver opaline dial with a sapphire crystal box wrapped with a sophisticated brown leather strap — treat this as an everyday watch, and you're good to go.
Rado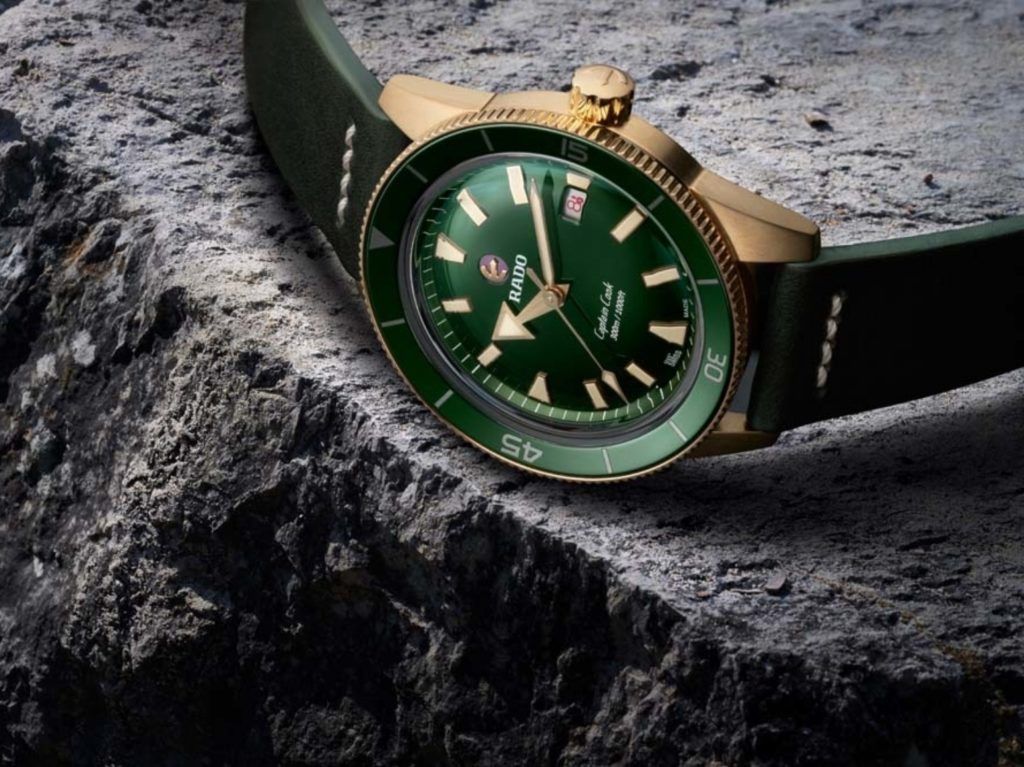 You can never go wrong with a Rado timepiece. The latest Captain Cook Bronze in high-tech ceramic is the latest timepiece worth discussing amongst your friends. Take one glimpse of the watch, and your eyes will gravitate towards the luxe green hue in contrast with a bronze casing for that vintage and modern blend. Get ready to treat this timepiece as your go-to for every occasion, from casual to glam and adventurous situations. If you didn't know, the case is water-resistant up to 300m and has a movement power reserve of up to 80 hours. Go ahead and take it out for a spin, and watch how it'll leave them wanting it with envy.
Hermès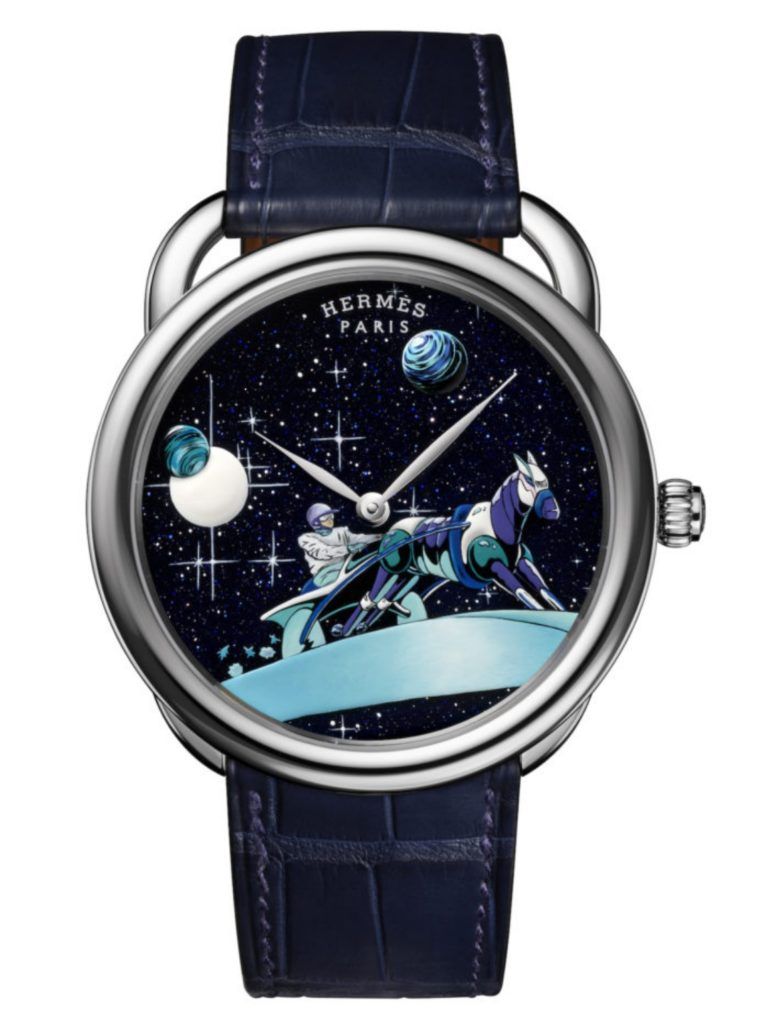 In the mood for something quirky yet tasteful? The Arceau Space Derby could be yours if you're into refined silhouettes with a breathtaking tale. The vivid dial here was illustrated by Ugo Bienvenu, who designed the Space Derby silk Hermès scarf as an inspiration from 20th century American comic book superheroes. This limited-edition piece comes in a 41mm case, along with movements in 26mm diameter and 3.7mm thickness. The elegant Abyss blue or rose gold alligator strap takes the watch to a whole new level when wrapped around your wrist with the beautiful miniature painted on display, either on the adventurine or pink opaline dial. We love the futuristic palette of the jockey and his chariot beneath a star-studded sky, while the other features a flame-haired driver holding the reins of a horse-drawn carriage.
See the original post here.