For Aja Naomi King, there's a lot to be happy about these days.
She's a brand new mother to her first child with husband Dan King; a rainbow baby, no less. She's starring in Sylvie's Love; as of the date of publishing, Emmy nominated. She's also one of Chopard's 'Happy Women' campaign stars, an honour shared amongst six other friends of the brand including actor-philanthropist Deepika Padukone and Stranger Things actress Sadie Sink.
Below, King — iced out in sleek tailoring, Chopard's 33mm Happy Sport watches and sparkles from the brand's Happy Hearts collection — divuldges on the things that make her happy. Incandescently so.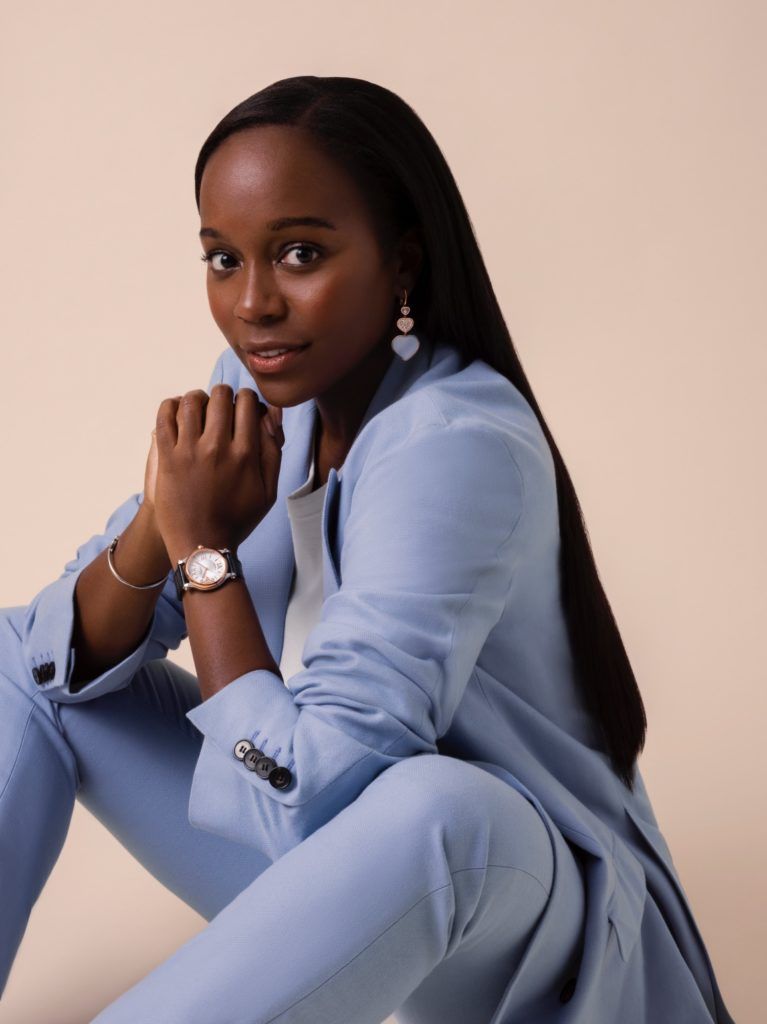 What makes you happy instantly?
The things that make me happy instantly are joy and laughter in other people. When you see people laughing, being happy and enjoying life, it feels like it's our way of showing appreciation for being alive.
Any advice on how to master the art of letting go?
That really has to do with surrendering, and just going with the flow. You only have one life, so how do you want to spend the time? When you wake up each day, how do you want it to feel? You can't get it back so you have to cherish every moment. Understanding that will help you let go of a lot of things.
What part of your inner child remains today?
Definitely my optimism. I was a very happy, lucky little girl and that's always stayed with me. I like to believe in people and to think that at the end of the day everything is going to work out.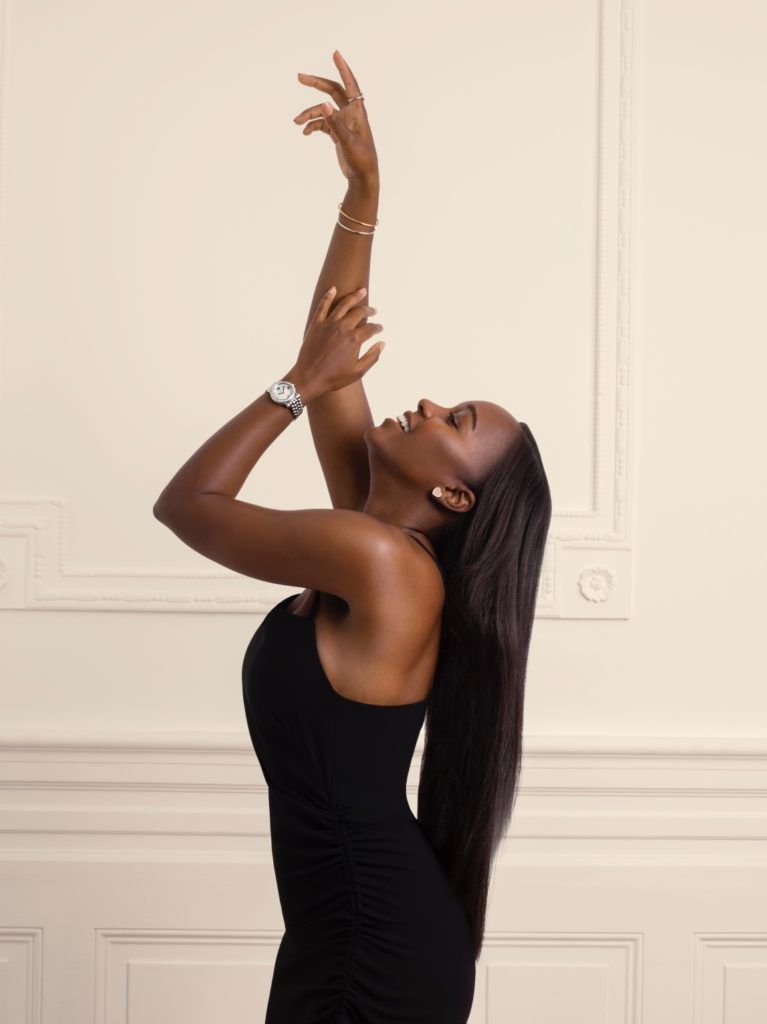 What are your tips for happiness?
When it comes to happiness, it's all about perspective, and the ability to shift your perspective no matter what's going on. We have to acknowledge the fact that we're not in control of anything. Once we surrender ourselves to that and allow ourselves to just do our best with what we can control, like how hard we work or how kind we are to one another or how much we care for the people we love, the things that really matter such as the ability to do that and to shift your perspective from the negative to the positive will be life altering.
How does your Happy Sport watch make you feel?
My Happy Sport watch makes me feel special. It is just so magnificent and delicate. It is unique, just as I am. These Happy Dancing Diamonds composing a different choreography every time they move.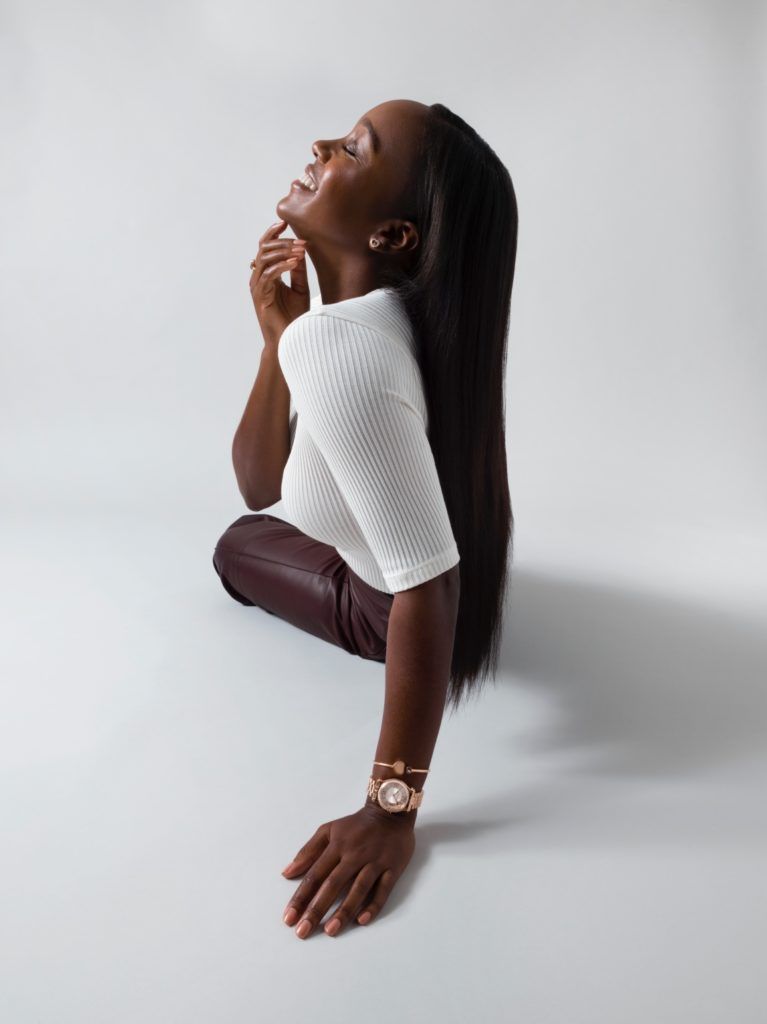 What do dancing diamonds evoke for you?
So beautiful! These dancing diamonds are mesmerizing and very meditative. There's something truly unique about them. I've never seen anything like it before and I don't think anybody else has either. I mean, in terms of watching the diamonds doing what seems to be the most natural thing, which is kind of elegantly floating and delicately dancing around inside this timeless piece of jewellery.
What is so special about Chopard?
Chopard is exquisite and timeless. It creates these pieces that truly are one of a kind and reproduce this majestic beauty that you can only find in nature. So possessing one of these creations makes you feel like you have something that was made just for you.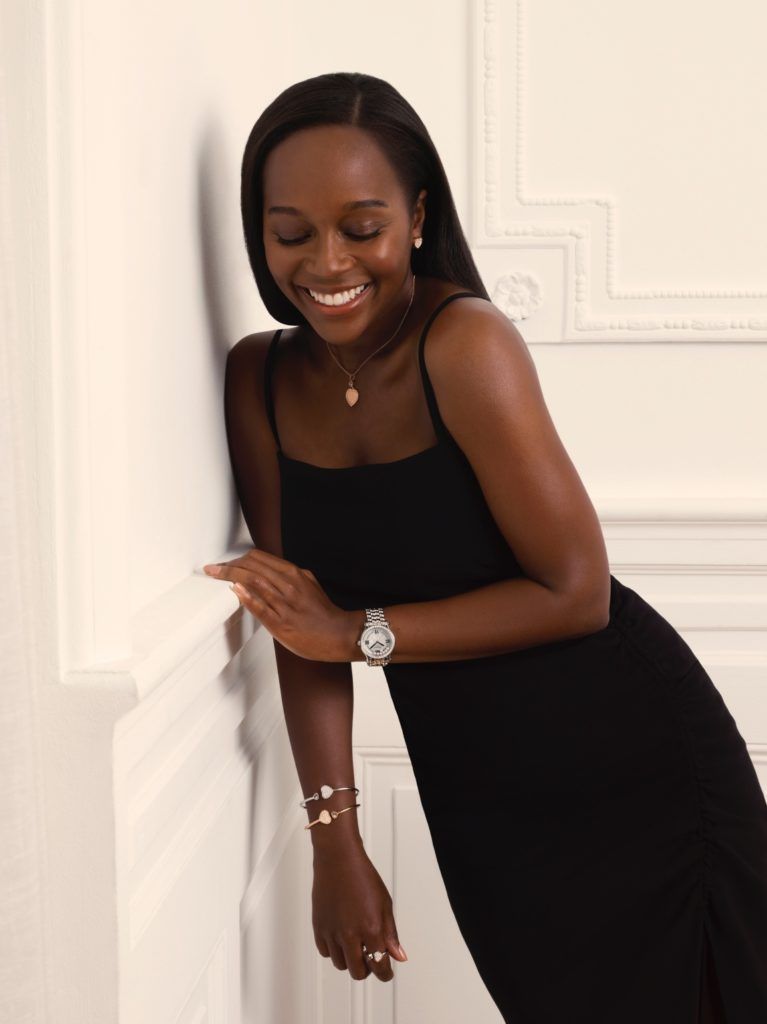 How important is responsible luxury to you?
Responsible luxury is incredibly important. It's really a moral question: at the end of the day, we have to be able to ask ourselves what this really cost and when a company takes the time to be responsible and ethical about the way that it achieves its creations, it makes it that much more beautiful. There is such artistry and craftmanship that goes into this. Without this kind of dedication to sustainable practices, it won't last. It's essential that these efforts be made so that the tradition of creating timeless beautiful pieces can be everlasting.
How would you style your Happy Sport watch?
The Happy Sport is so beautiful that you can dress it up and down very easily. I love simplicity and having something this excellent on my wrist. The simpler the better.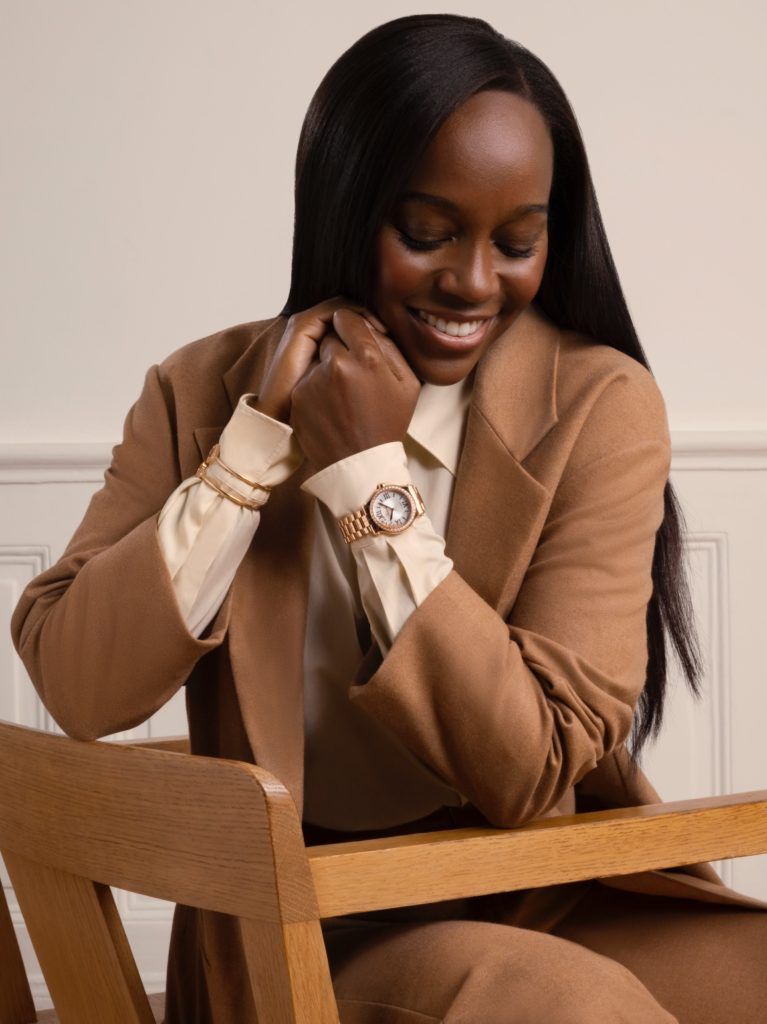 What are your thoughts about being a woman in today's world?
It's entirely about owning your power. It's crazy because, as a woman, I feel that there is an idea ingrained in us from a very early age that tells us we have to constantly apologise for ourselves, and be sorry for taking up space and asking questions. This can be incredibly limiting, but when I look at younger generations of women who are not being taught to internalise that, who are instead being shown how to take up space unapologetically I feel like we've evolved an incredible degree. We don't have to apologise for our presence and we can say no, we deserve to be heard!
What is your happy resolution?
To always be kind. And my happy resolution is to share that kindness. I think it's one of the more beautiful gifts we can give to ourselves and others.
Shop Chopard's Happy Diamonds – Happy Sport watches here.