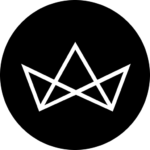 Alton Brown just auctioned off two of his personal timepieces in order to aid US food service workers
Two watches; incredible provenance; US$22,500 raised for Atlanta area hospitality workers. We love it when a plan comes together.
Amidst the ongoing CoViD-19 crisis, it's easy to get disheartened. Frankly, there's no shortage of fresh misery porn that's being churned out daily — in politics, the global economy, and healthcare alike. Yet, there are also stories which are incredibly uplifting: instances of decent folk banding together, putting on their thinking caps and finding ways to support those who are in the direst of straits within the community. Kinda like chef Alton Brown.
This Monday, the prolific host of Good Eats and Iron Chef America partnered with online auctioneer Crown and Caliber to offer two watches from his personal collection — an Omega Speedmaster and IWC Portugieser — in order to raise money for the Giving Kitchen, an American not-for-profit that provides emergency relief to food service workers in Atlanta.
Despite minimal fanfare, both watches achieved a combined value of US$22,500 (approx. HK$175,000) with every single dollar going to those in need. Though horology nerds were understandably giddy at the prospect of nabbing an ex-Alton Speedy in black ceramic — complete with meticulously maintained box & papers — the Portugieser is no less of an incredible artefact. Apart from its unpolished, charmingly dinged-up case, rumour has it that Brown bought the watch for the express purpose of timing contestants on his Food Network show Cutthroat Kitchen (2013-2017). Timepieces don't get much more 'well-worn' than that.
Building on the Alton Brown auction, Crown and Caliber will be continuing its CoViD-19 relief efforts with a series of further online sales entitled 'Giving Time.' As with the first instalment, 100 percent of sales will go to a charity nominated by the watch's original owner, and — just to drive home the warm and fuzzies — Crown and Caliber will tack on a one-year warranty at no additional cost.
To learn more about Crown & Caliber's upcoming charity auctions, visit the 'Giving Time' webpage.