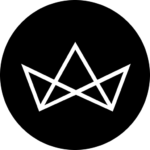 Audemars Piguet celebrates creative independence and derring-do with its new 'Born in Le Brassus' campaign
In its latest global ad campaign, the iconic Vallée de Joux watchmaker turns to four seminal figures from within the fashion, media and music landscapes — all of whom are forging a creative legacy on their own terms. Sound familiar?
To the minds of the general public, the phrase 'luxury watchmaking' often still conjures up imagery of monk-like craftsmen, wintry landscapes and older besuited blokes (who, more often than not, also happen to be white). So when Audemars Piguet unveiled its latest global ad campaign — entitled 'Born in Le Brassus, raised around the world' — a few weeks back, you can imagine the surprise amongst consumers who best know the company for its emblematic Royal Oak.
Inspired by the thousands of diverse personalities who gravitate towards AP, the 'Born in Le Brassus' campaign connects four timepieces with four very different people; all of whom share an impulse to pursue success on their own terms (and who aren't averse to trusting their instinct). Y'know — sort of like AP.
For the campaign, AP has tapped award-winning photographer Christopher Anderson, recognised for his early career in active conflict zones across the Middle East and for his published works in Magnum Photos. He's shot a range of stylised imagery, knitting together disparate elements like the AP manufacture, the masterworks produced there and those who collect them.
A coppery sunrise over the Vallée de Joux inspired the pairing (below) between Charlotte Carey and the seemingly simple Code 11.59 — a fitting companion for the self-made model who struck out into the world of American fashion at 16. The double-curved crystal and confluence of several case shapes speak to a fresh aesthetic vision, something that's deeply appealing for a new generation of AP collectors.
Conversely, starry nighttime landscapes of Le Brassus sparked the idea to match the independent publisher Tenzin Wild with the Code 11.59 perpetual calendar. Much like Wild's revered cultural journal The Last Magazine, AP's futuristic aventurine-dialled creation was only made manifest by an indefatigable desire for innovative, independent thinking.
Just as Wild resolved to do upon founding The Last Magazine in 2008 — at a time when his peers were abandoning print media wholesale — the Code 11.59 QP runs headlong in the opposite direction to settled horological wisdom. "True independence doesn't mean 'easy' or 'less work,'" says Wild. "It's the opposite." As a family-owned business since 1875, there's a good bet nobody knows that better than AP.
Discover all of the watches and personality behind the 'Born in Le Brassus' campaign at Audemars Piguet online.