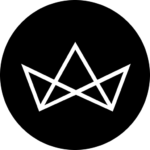 Audemars Piguet just dropped the first ever complicated Royal Oak, designed with input from a watch influencer
Capped to an auspiciously finite run of 88 pieces (and available for the first time in titanium), the new Royal Oak Perpetual Calendar China Edition is a surprisingly restrained foray into the Middle Kingdom. Not to mention: it was made possible thanks to the zeitgeist of Instagram…
Regional LEs (limited editions) are something that Audemars Piguet have gotten really good at hammering out over the past few years. So far, the Swiss marque has released sought-after national/regional exclusives in a total of six markets: including (but not limited to) Japan, Indonesia, Switzerland, and the HKSAR. The newest region to join this lineup is Mainland China. Last weekend, a coterie of local journalists, KOLs, and VIPs rendezvoused in Beijing for the launch of the new watch in question — incidentally, an interesting by-product of the new generation of watch collecting that seems to have taken social media by storm.
At its most fundamental, this China LE is a Royal Oak Perpetual Calendar — conforming to the same technical specs that collectors who have handled any Ref. 26574 models will be familiar with. The case material, however, is a first for the Royal Oak collection: a smoky grey titanium, decorated in AP's signature combo of brushed and polished finishes.
The slate dial features the all-over grande tapisserie that is so essential to the Royal Oak's overall design, overlaid with the various perpetual calendar registers at 12, 3, 6, and 9. Rather than opting for dragons, shishi or (heaven forbid) rats, the only overt references to Chinese culture are slipped into the week-of-year and day-of-month displays. A muted, sumptuous shade of red is used for the arrow hand that indicates the week of the year, whereas the 31st day of the month is conveniently highlighted in the same.
Without wishing to take away from the generally desirable nature of this LE, the most intriguing part of its development curve revolves around the involvement of watch collecting heavy Austen Chu (a.k.a. @horoloupe). According to AP, the prominent Royal Oak collector "contributed toward the [watch's] overall aesthetic": likely to be the driving force behind this Perpetual Calendar's clean, fairly harmonious layout and emphasis on user functionality. (On that note, this LE is configured with the same recessed pushers and extra-thin in-house movement that are endemic of the 26574.)
Given the Royal Oak China Edition's extremely finite production numbers — AP has announced that only 88 pieces will be going into boutiques on the Mainland — and the pre-CNY timing of release, it's hard to imagine that lobby-level enthusiasts are going to have much luck acquiring one of these things in the wild. Nevertheless, from a purely anthropological perspective, the success of this LE — propped up by the clout of a popular online watch collecting personality — could have wider ramifications for the industry. Definitely one to keep an eye on.
The Audemars Piguet Royal Oak Perpetual Calendar China Edition is limited to a run of 88 pieces available exclusively in Mainland boutiques. It is priced at HK$615,000. To learn more, visit Audemars Piguet online.