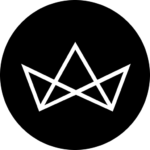 Surprise surprise, the most expensive watch ever sold in an online auction is now a Rolex Daytona
The single-lot auction, concluded last weekend, sets a variety of new records — including Sotheby's own for priciest watch ever sold in the UK.
No matter rain, shine or impending global recession, it seems that Rolex's position in vintage (the entire watch marketplace, really) remains pretty much unassailable. Most recently, that fact of horological life has been confirmed by the sale of yet another vintage Daytona — this time, the 'John Player Special.'
Named for the livery used by Lotus Formula One team cars from 1972-1986, the 'John Player Special' (JPS) is widely regarded as one of the most sought after and rare variations on the standard 6264 Rolex Daytona. The current example, sold by Sotheby's UK office last Friday, was valued at an initial range of £320,000–650,000 (approx. HK$3.3–6.6 million). But, as is so often the case, pre-auction estimates proved conservative — with this particular JPS hammering in at a final price of £1,215,000 (approx. HK$12.3 million inclusive of buyer's premium). The news comes as yet another feather in the cap for vintage Daytona collectors around the world.
In the course of selling this particular Ref. 6264, Sotheby's managed to break a number of meaningful records that go beyond 'most expensive watch in an online auction'. For one, it now holds the title of priciest wristwatch Sotheby's has ever transacted in the United Kingdom. In addition, the £1.2 million price tag also establishes a new benchmark for the JPS Daytona variation (with the previous record, set in May 2018, set at around HK$7.8 million).
In an unexpected turn of events, the most recent Daytona sale continues an upward trend for the 2020 auction season. Earlier this June (in spite of persistent coronavirus concerns), Phillips' annual Geneva sale managed to net somewhere in the ballpark of HK$255 million — an impressive feat given the state of Switzerland's watch industry and the European economy at large. I guess those commodity traders were right: In times of crises, go for gold.
To participate in the latest edition of 'Watches Weekly – Hong Kong' (a digital-only sale on until 12 August) visit Sotheby's online