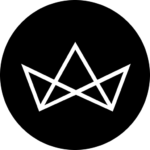 Vacheron Constantin re-releases the Historiques Cornes de Vache 1955, this time in stainless steel
Since its debut in 2015, the Cornes de Vache 1955 has developed a reputation as one of Vacheron Constantin's most collectible novelties. Part of the brand's Historiques family, it was traditionally only produced in platinum or 18K pink gold. Then, in 2017, VC opted to release a minuscule number in stainless steel — all 36 of which sold out instantly. Since then, Vacheronistas haven't stopped hollering for a non-limited steel Cornes de Vache 1955, and lo and behold — it appears their prayers have been answered.
For the comparatively low price of HK$325,000, Vacheronistas are now able to purchase the Cornes de Vache they know and love, albeit with one majordifference — it's no longer a one-off. (As far as we know, unlike the 2017 release, this new Cornes de Vache 1955 will be joining its platinum and pink gold counterparts as a serialised production model.) It's a welcome move on VC's part: enabling the brand to tap the market's unslakable thirst for stainless steel watches; while broadening the (previously quite dressy) appeal of one of its most popular chronographs.
The genesis of the modern Cornes de Vache lineup is well-documented, but given the present context, worth a revisit. All three models are actually inspired by the much rarer, culturally significant Ref. 6087 — the first water-resistant chronograph that VC began manufacturing in 1955. Called the 'Cornes de Vache' amongst Vacheron collectors (owing to its protruding horn-shaped lugs) the 6087 was manufactured in less than 40 examples worldwide — contributing to its steady rise in popularity amongst vintage collectors. These days, 6087s in decent condition are rarer than hen's teeth, so when one does resurface at auction they regularly command prices in excess of HK$800,000.
Like the pink gold and platinum before it, the new Cornes de Vache doesn't quite have its spiritual forebear's pedigree, but in terms of look and feel is playing a very similar game. The classic combination of tachymetre scale and railway-style tracks has carried over for this release — adapting nicely to the upstream move into 38.5mm territory. Despite sizing up 3.5mm from the 6087, the new case possesses much of the form factor of the original, with the pushers and lugs never feeling out of proportion to the rest of the watch. The execution of the dial is similarly harmonious: thanks to some well-placed red typography, the various indications feel appropriately spaced, making for a display that is pleasurable and easy to read (the latter is a fundamental requirement for a well-designed chronograph).
Inside, VC have equipped this release with the in-house calibre 1142: the same chronograph movement that's used for the Cornes de Vache models in precious metal. For chronograph obsessives, the 1142 is an even franker hat-tip to the 6087's DNA: being a souped up version of the Lemania 2310 that VC, along with many other notable watchmakers, favoured for chronograph watches throughout the 60s. The beautiful, detail-rich architecture of the Lemania persists; and is enhanced by the intricate finishing that we've come to expect from VC. Hand-bevelling, 
Côtes de Genève
— you know the drill.
The Vacheron Constantin Historiques Cornes de Vache 1955 in stainless steel is available now, priced at HK$325,000. To learn more, visit Vacheron Constantin online.