In Wrist Watch — a column dedicated to 'watch spotting' in the wild — resident horology enthusiast Randy Lai chats to key individuals whose collections exhibit some aspect of excellence (e.g. craft, rarity, historicity). Amidst Hong Kong's ongoing public health crisis, he reached out to Fed Tan — co-founder of boutique communications firm Social/Capital — for a chat online about watches and the powerful emotional connections that go hand in hand with their collecting.
It's a fact, all but scientifically irrefutable, that 99.999 percent of collectors — especially at the upper echelons of the pursuit — don't buy watches to tell time. (Smartphones, I've been reliably informed, have that mundane task covered.) It's a premise that's doubly relevant for Fed Tan: our 'Wrist Watch' guest this month, and a man who — by his very own admission — "has no concept of time and is therefore always late."
The fashion communications honcho (who I spoke to at an ungodly hour, due to his peripatetic schedule abroad) began collecting as the result of an emotional interaction that will sound especially familiar to Asian watch enthusiasts.
"My first 'real' watch was a 'Kermit' Submariner", says Tan. "It was a wedding present from my father-in-law. Over time, I've realised the essential element of watch collecting — the one that I've always valued the most — is relationship-building: I've forged a lot of friendships as a by-product of what is essentially a passion."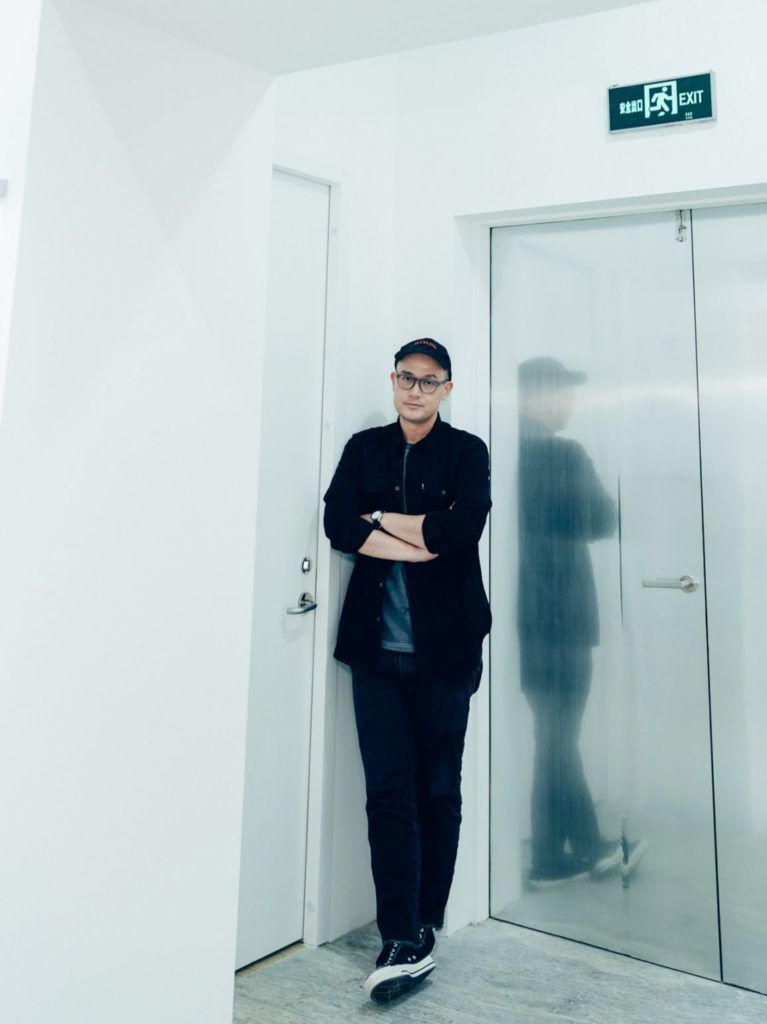 Tan's early brush with the Submariner — arguably the most influential watch of the 20th century — led to a formative interest in vintage Rolex: a goldmine of esoteric, blink-and-you'll miss-it minutiae perfect for those who believe that God is in the details.
"For a good part of the previous decade, that was my focus", he muses. "Gilt dials, floating text, different kinds of bezel inserts — the variation in detail seemed almost endless." Then, about a year and a half ago, the net started widening.
"After some encouragement, I purchased my first 'modern' watch — a Patek Philippe Aquanaut — and from there, a new obsession with rare metals and rubber straps began to form." Below, Tan shows us five pieces in his collection that best encapsulate this current kick.
Patek Philippe Aquanaut 5165A-001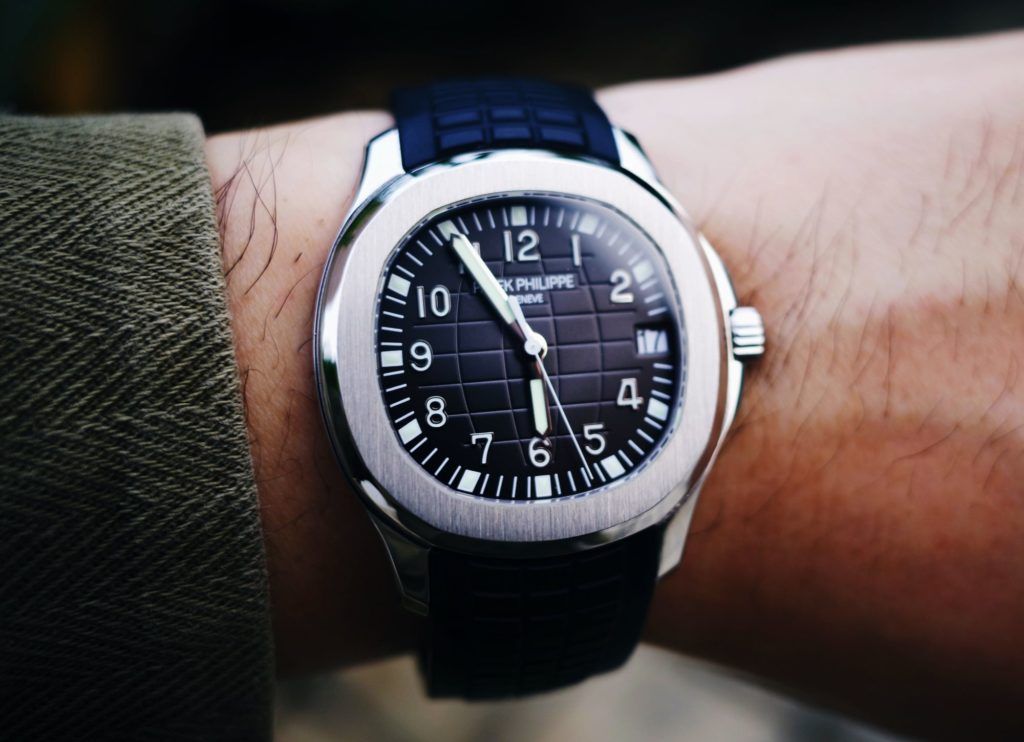 "This is the first 'modern' Patek Philippe that I purchased and, I have to say, I never imagined it would be on a rubber strap. (I've always preferred dressier styles like the reference 570 Calatrava). Nevertheless, this has been in regular rotation ever since I bought it. I also prefer cases that are in the 36mm-38mm range, which is why I opted for the reference 5165: a 'transitional' model that is considered medium-sized and which was produced to celebrate the Aquanaut's 10th anniversary."
Patek Philippe Aquanaut 5168G-010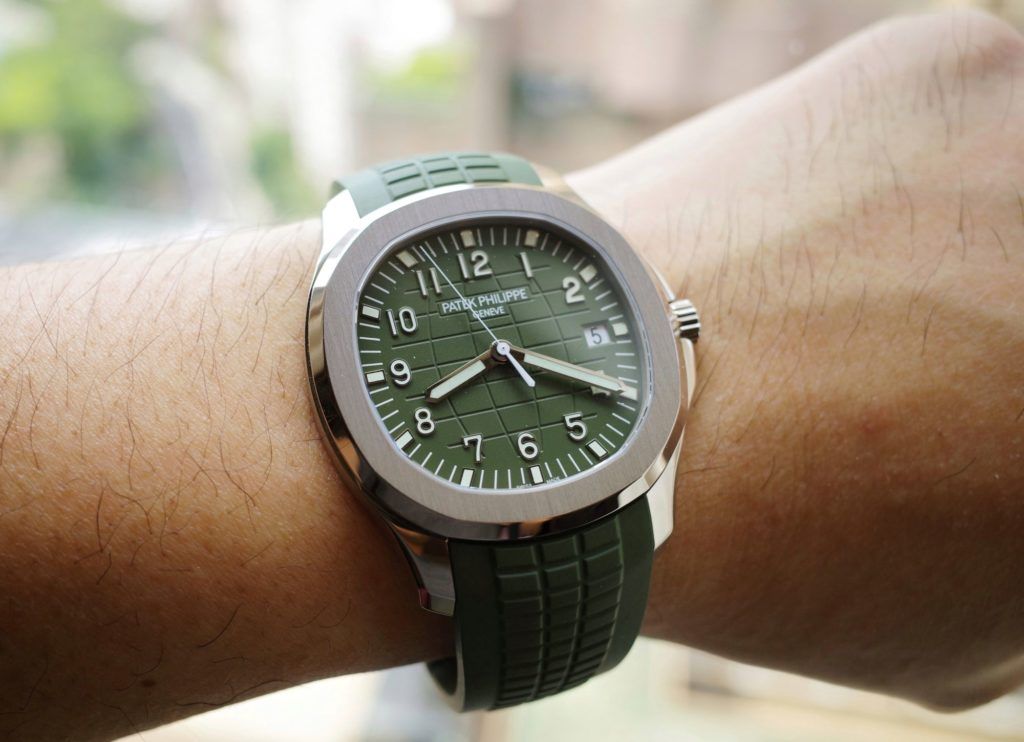 "Little more than a year after I acquired my 5165, I was presented with the opportunity to get a 5168G — again, an Aquanaut but at the much larger size of 42.2mm. I was initially hesitant, but after some gentle encouragement from Ramesh Nair — Artistic Director of Moynat and one of the biggest Patek Philippe enthusiasts I know — it ended up seeing the light of day. I consider the khaki green colourway extremely special, and the white gold case in combination with the new 'Jumbo' dimensions give this very substantial presence."
F.P. Journe élégante 48mm Titalyt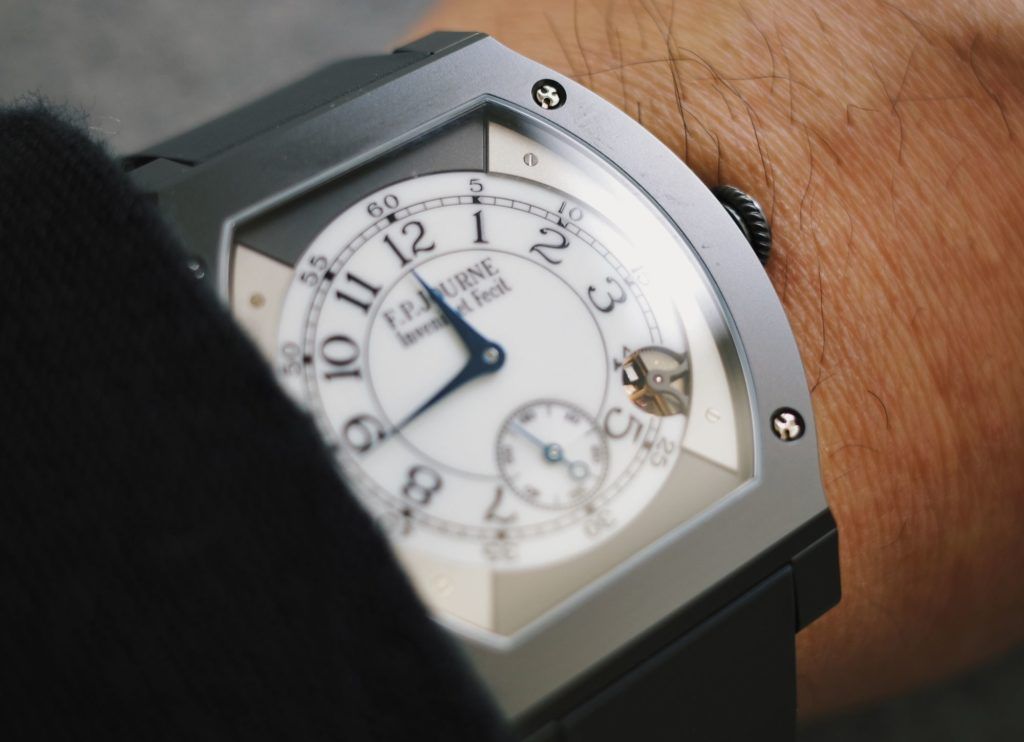 "I travel frequently to Paris for work and, on a recent trip, decided to check out the F.P. Journe boutique. At the time, I was talking to my good friend and watch jedi Nicholas Biebuyck, who suggested I acquaint myself with the "seriously cool" élégante — a tortue-shaped watch powered by a unique electro-mechanical movement. I proceeded to visit the store with another friend Arby Li (Editor-in-Chief, Hypebeast) and we pretty much both geeked out on it. In particular, he highlighted how special the finishing of the Titalyt was (to simplify, it's titanium that has been subjected to an electro-plasma oxidisation process). Luckily, the boutique happened to have stock at that time."
Audemars Piguet Royal Oak 14790TR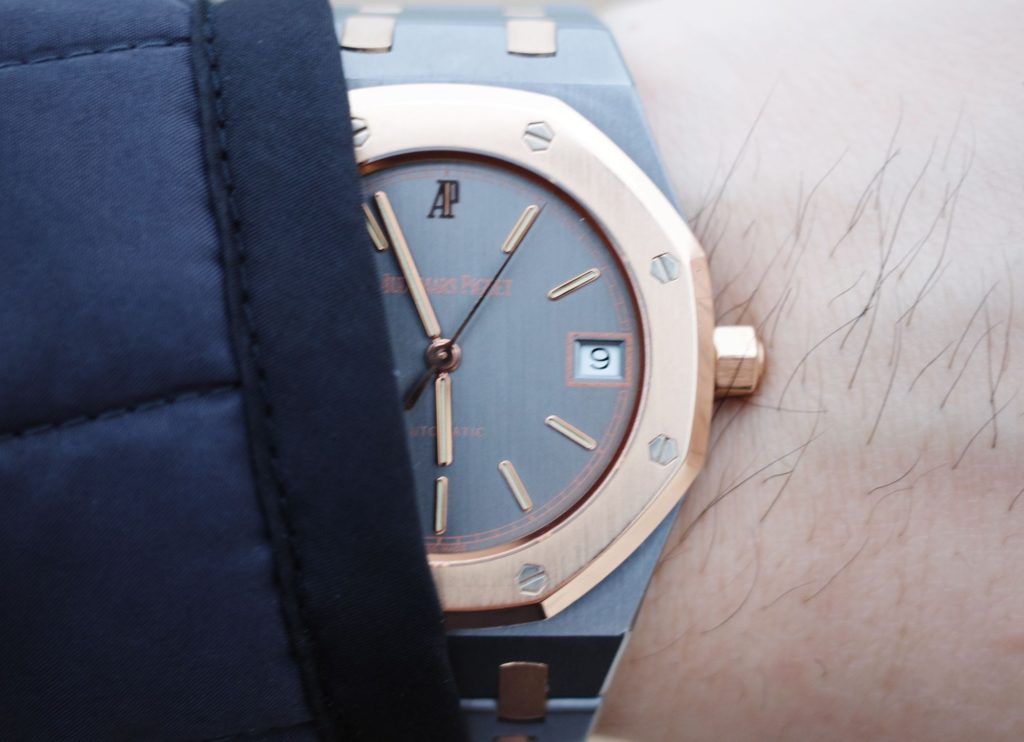 "Mark Cho (Co-Founder of The Armoury) has always been way ahead of the curve: I remember him rocking the smaller, vintage Nautilus references before it was a big trend; and he was one of the first collectors to champion the F.P. Journe Resonance. Over the years, I've been very privileged to acquire some great pieces from Mark's personal collection, but recently he actually allowed me to raid his watch safe, which is where I stumbled upon this ref. 14790 Royal Oak — in Tantalum and rose gold. It's pretty rare for watch brands to use Tantalum: it's a heavy metal and is extremely difficult to fashion (having a fusion temperature of 3016 degrees). The 36mm diameter, coupled with the unique combination of dark grey and rose gold really speaks to me."
Audemars Piguet Royal Oak Perpetual Calendar 'China Edition' 26609TI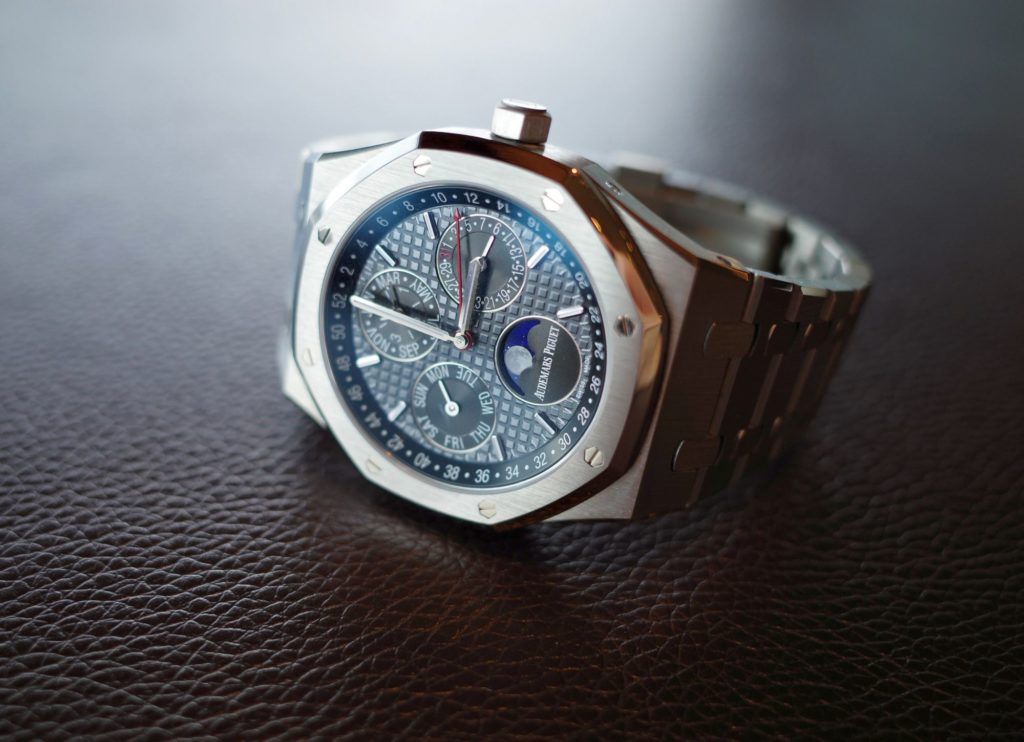 "Saving the best for last: this is the first major release from Audemars Piguet for the new decade (2020), and a culturally significant one at that. Usually, region-specific editions — particularly those for the China market — are approached with a degree of skepticism, since a lot of the watches end up being ostentatious. This particular one bucks that trend and was thoughtfully designed in collaboration with Austen Chu (creator of the popular Instagram account @Horoloupe). Crafted in full titanium and weighing a little over 100 grams, the monochromatic design is tastefully elevated: with just a pip of cerulean red, within the second hands. At just 88 pieces, I'm really lucky to have been allocated one."