The Maranello marque's chic V8-sporting, front-engined GT (popularised in recent years by the Portofino) just made its Hong Kong debut.
Following an official launch in Italy last November, the new Ferrari Roma — a striking fusion of speed, aesthetics and hi-tech functionality — landed in Hong Kong earlier this week — courtesy of Blackbird Concessionaires, the marque's official dealer for the region.
Infusing its design cues with a dose of cinematic elegance — what Ferrari dubs "La Nuova Dolce Vita" — the new Roma builds on technical specifications from the ever-popular Portofino; as well as aesthetics recalling Ferrari's front-engined icons of the 1960s (such as the 250 GT Lusso). The model is crafted at the new Centro Stile in Maranello: designed from the ground up to be a poised two-plus coupé (admittedly, those rear seats will only be roomy for toddlers) that "reins in [Ferrari's] signature overt aggression" for a look and drive that's well-suited to the types of terrain encountered most days in Hong Kong.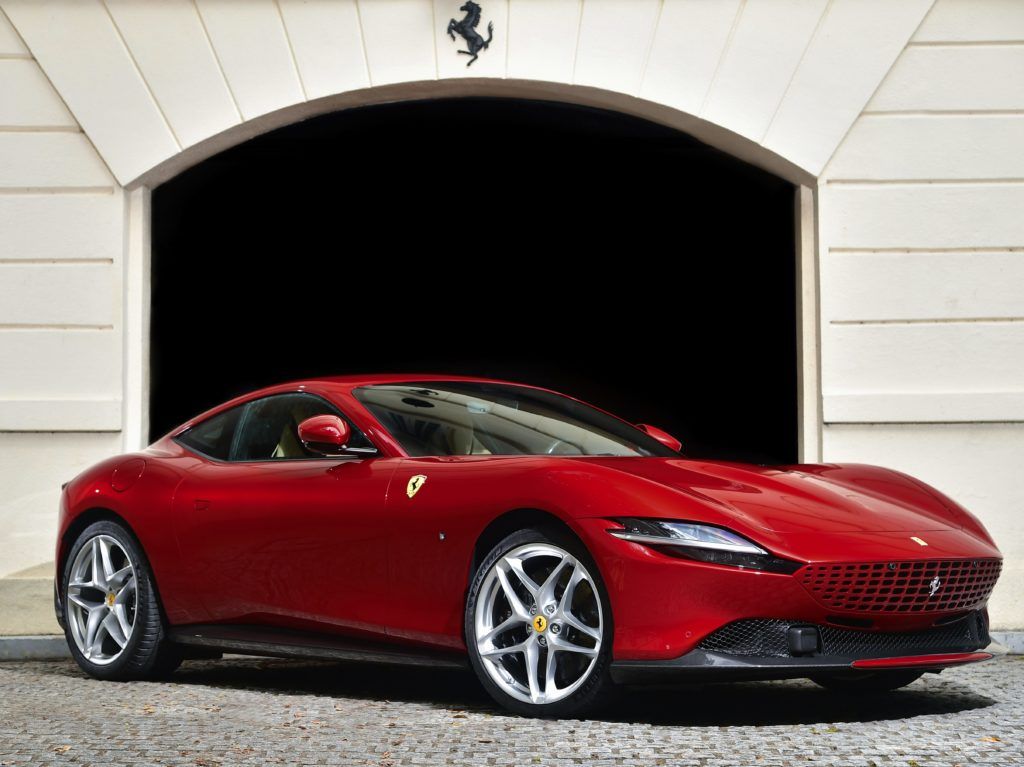 As was previously alluded, the Roma's 620cv power plant is a next-gen derivation of Ferrari's award-winning 'Engine of the Year' V8 platform, replete with several key innovations. Notably, new cam profiles, an improved rev limit and the introduction of a closed-matrix gasoline particulate filter (GPF) work to enhance, respectively, the model's performance, efficiency and cleanliness.
This turbocharged engine is wed to an eight-speed dual clutch transmission — derived from the gearbox first shown in the SF90 Stradale, now seemingly lighter and more compact. The resulting improvement in fluid dynamics allows for considerably faster shifts; and a driving experience that is equally responsive in stop and start situations or on the open road.
Though not so much a direct replication of the 250 GT, the Roma's overall profile is dominated by a similar blend of clean, refined, sculptural lines. The shark-nose front and wide haunches transition seamlessly into the car's neat sidelines; providing plenty of balance to a quad exhaust-sporting rear end.
This visual simplicity is key to reinforcing the Roma's pack-leading aerodynamics: To ensure significant improvements in downforce (as compared to other two-plus GTs in the turbocharged range), Maranello's Aerodynamics department worked closely with the Centro Stile, resulting in key leading technologies, such as the integration of a mobile spoiler — deployed whilst travelling at high speeds.
For a taste of the timeless design, elegance and carefree way of life as depicted in Rome in the 50s and 60s — not to mention a new, award-winning engine, you'll want to catch the new Ferrari Roma in person, now available for viewing at Blackbird Concessionaires.
The new Ferrari Roma is now available in Hong Kong, including seven years' client support under the 'Genuine Maintenance' programme. To learn more, visit Blackbird Concessionaires online.