New York based artist, Daniel Arsham has teamed up with CASETify, bringing his unique creative vision to a line of tech accessories. A renowned figure in art, Arsham is renowned for his contemporary artforms and sculptures. He is also one of the few artists who has lent his creative vision to brands.
This March, Arsham kicks off another creative partnership, this time with tech accessory brand, CASETiFY. The new collection is inspired by the launch of the Nebula 928 automotive project by the artist, which leans onto the spirit of the early 2000s.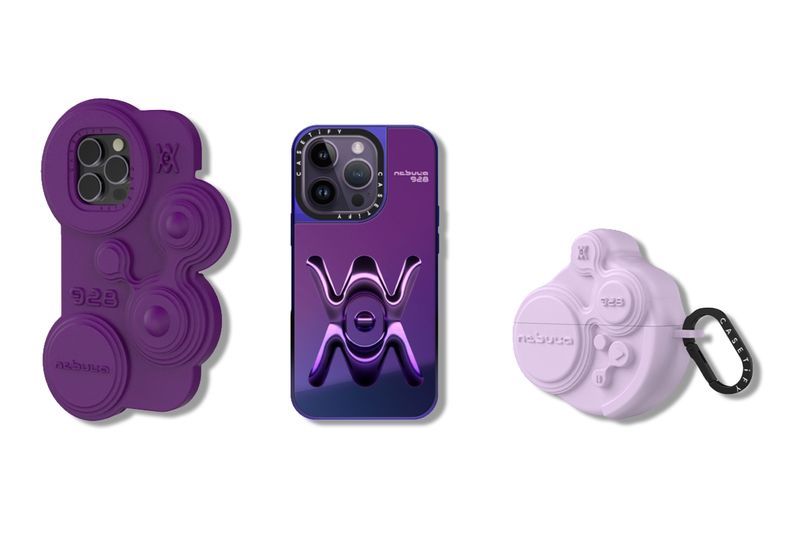 CASETiFY x Daniel Arsham collection: Features and style
The Arsham Nebula 928 draws inspiration from Y2K aesthetics in which the artist has reimagined the 1978 Porsche 928 as a work of art. Taking elements from the early 2000's, Arsham has redesigned the front and rear bumpers, using metallic paint colours for the exterior and complementary purple tones for the interior.
Just like the Nebula project, the Arsham Studio x CASETiFY collection serves an extension of that creative ideology. The tech accessory line-up is led by a phone case using the same stainless steel metallic treatment. Combined with Arsham's A logo, it creates an embossed, iridescent purple accessory – harkening back to Nebula's colours and colour-changing exterior.
Other products in the collection include two silicone cases using common, blob-like forms of the era to convert the rectangular shapes of iPhones and Airpods into something wildly new. The maximalist cases take the standard into the neo-future – subverting the traditional case ideology through the use of bold colour and radical form.
Early access to the Nebula – Arsham Studio x CASETiFY collection is available at the collection's microsite. General sales for the items will open on 17 March online at casetify.com.
This story first appeared here.
(Images: Casetify)