At first glance, it's easy to assume that the new ASUS Zenbook 14X OLED (UX3404) was made purely for performance, what with its 13th generation Intel processor and the optional NVIDIA GeForce RTX 3050 graphics card (which runs AAA games at good frame rates, great for on-the-go gaming).
But underneath all that power lies another strength in ASUS's latest reiteration of the Zenbook. And that's the environmentally-friendly build with a host of other green features, all neatly packed into this sleek yet hardy frame.
Speaking of frames, the Zenbook sports a ceramic-like finish thanks to a eco-friendly treatment called plasma electrolytic oxidation (PEO). The resulting look is a casing that's easy on the eyes, with a touch of robustness on the side.
Caring for the environment isn't the only plus point here. This rugged finish also keeps the laptop looking brand new thanks to its resistance against those pesky finger smudges and oil marks.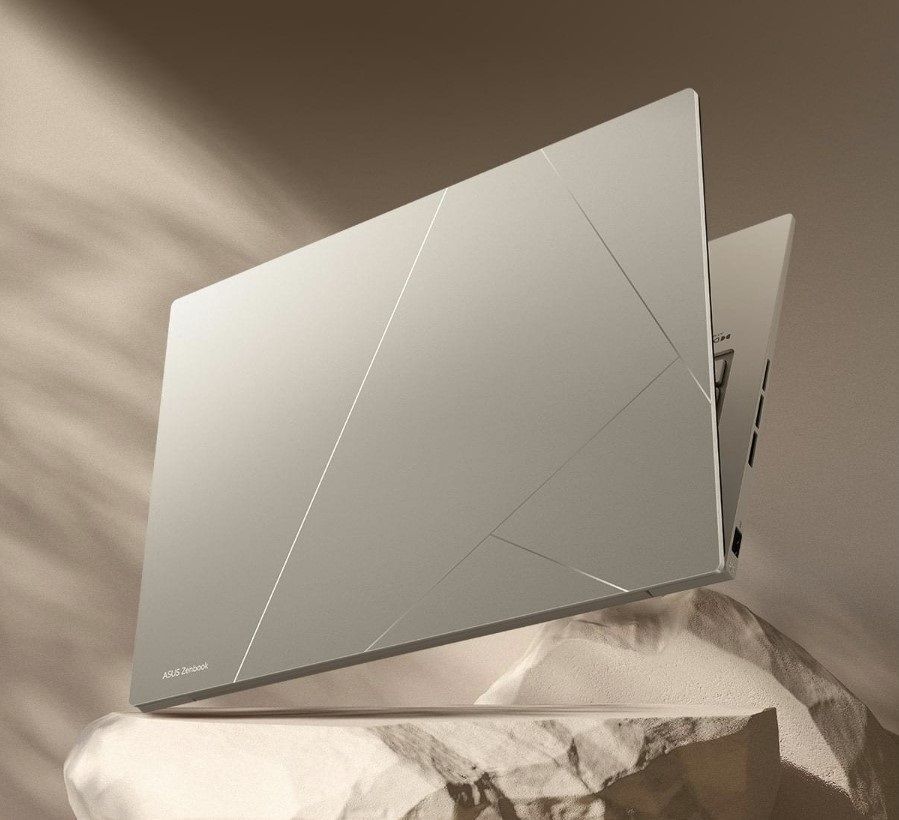 Leave the multitasking to the ASUS Zenbook 14X OLED
You get the option to deck out your laptop with Intel processors ranging from the i5 to the i9. At the highest specs, you can opt for the Intel® Core™ i9-13900H, one of the newest processors on the market.
The i9 can handle more threads, basically allowing it to juggle multiple tasks with greater capacity. The end result? A system that can breeze right through heavy-duty work like photo editing or digital animation. Even the more demanding tasks like video rendering and gaming will barely put a dent in this processor.
Couple that with the vibrant OLED display and you'll have a powerhouse that'll enhance your creative work as well as it can crunch numbers. More vividness means more accuracy when tackling visual assignments, or an elevated experience when consuming media. Besides that, the display emits less blue light, allowing you to work—or play—longer, with less eye fatigue.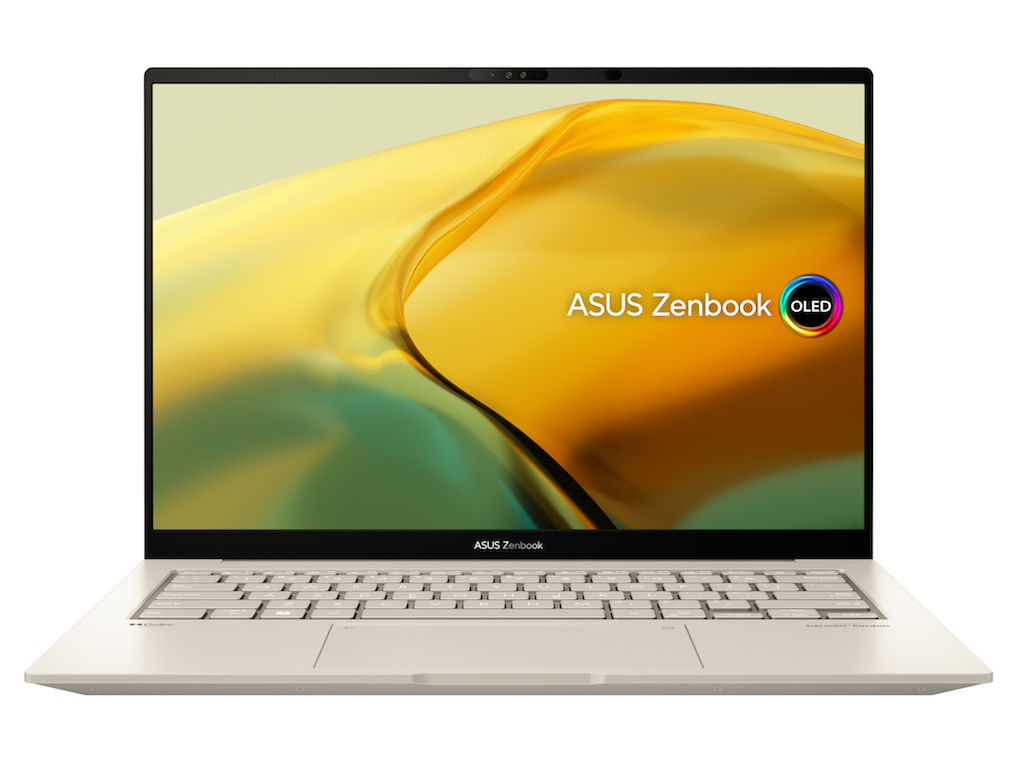 Kind to Mother Earth
Next, we explore the Zenbook's nod towards sustainability. We've already covered how the PEO finishing contributes to a smaller carbon footprint. What we haven't mentioned is the laptop's build, which consists of 30% post-consumer recycled (PCR) material. ASUS has used over 1,500 tons of PCR material in its laptops since 2017, adding to its long list of green initiatives.
This use of PCR material doesn't mean that any sacrifices were made in terms of functionality and durability. In fact, the laptop adheres to military-grade (MIL-STD 810H) standards. What this means is that the Zenbook is put through 26 punishing tests—like sudden impact and extreme heat—which it takes on admirably to earn its badge of durability.
And while we're on the subject of extreme heat, this Zenbook comes with ASUS's IceCool cooling system, a must-have for when you subject the system to heavy load. After all, you can't call it a laptop if you can't place it on your lap—especially when the reason is because it's uncomfortably hot—right?
With all this talk about power, you might think that this laptop would be an energy vampire, but the Zenbook adds another green point to its scoreboard by being Energy Star® and EPEAT® Silver compliant, allowing you to power through your tasks with less energy expenditure. Perfect if you're the type who loves conserving resources.
Plenty of power in a lightweight body
Everything we've described thus far fits right into a 16.9mm frame, and it weighs only 1.5kgs. That puts it neck-and-neck among the other lightweight laptops in the market. So if being productive while on the move is important to you, then this Zenbook will be a welcome addition to your work EDC.
Add in the Kintsugi-inspired groove designs on the lid and you have a stylish laptop that you can tote around with pride. Oh, and the laptop comes boxed in 100% recyclable packaging, too. Another point for team green.
The Zenbook 14X OLED is available in Inkwell Gray or Sandstone Beige colours. Out of the two shades, we much prefer the earthy ruggedness of the beige variety.
So, to recap, the ASUS Zenbook 14X OLED provides power without the extensive energy usage, durability through sustainable materials, and a sleek finishing process that's also kind to the environment.
All in all, it's the best way to go green while spending less green.